Posted by HTMLPanda
Web development is quickening at an aggressive rate. Engaging and user-friendly UI is in demand. Web plays a major role in communication, media and news. Web applications are business policies implemented on the web with the use of business, user and data services. They are majorly used by individuals involved in business-to-business interactions. This network is useful for security and privacy. Such kind of web app interactions are becoming quite popular within companies that outsource projects to each other. So, whether it is about transferring funds to a bank account or deploying a large scale web service network, the adoption of web applications is becoming important for many businesses.
Just like any other software development model, the web app architecture is also encompassed of 3 layers:
User services:
This tier develops a visual gateway for the consumer to interact with the application. This ranges from basic HTML and DHTML to complex COM components and Java applets.
Business services:
These services further acquire business logic and procedures from business services. This tier ranges from web scripting in PHP/JSP to server side programming like CORBA, TCL, PERL, etc.
Data services:
Data services retrieve and update information at a higher level. The examples of data storage and retrieval devices are: file systems, databases, writeable media and so on. Databases are the most practical for web applications. They allow developers to store, retrieve, add and update categorical data in an organized way.
Web app architecture segregates an application into network of clients and supplier of services.
Web App Development: The Different Phases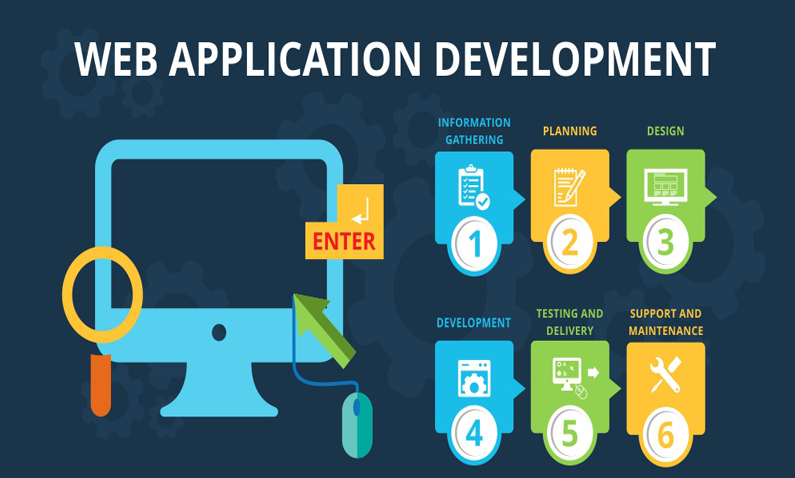 Visualizing the nature of project
During this phase, the management and developers assigned with the project collaborate together and establish objectives. These objectives can be in the form of identifying the limitations placed on the project, scheduling and versioning. At the end of this phase, there must be clear documentation on what the application will acquire.
Strategizing the plan
In this phase, your team must determine the "how's" of an application. What scripting language is important? What features to include? How long the process will take? These are some questions that must be discovered in the planning stage. Project planning will determine timeframe of events while the functional specification includes how the application will process.
Development
Once the plan is ready, a baseline is set for the development to start. The programmers begin coding, testing and publishing data. This phase creates the data variables, entities and coding process that will be used through the entire project. A document is prepared by the developers which is further handed over to the management for feedback.
Support and testing
The stability phase mainly focuses on testing and eradication of bugs, network issues and other discrepancies which might lead to application failure. This is the reason policies are established for a particular system.
Challenges encountered in web application development: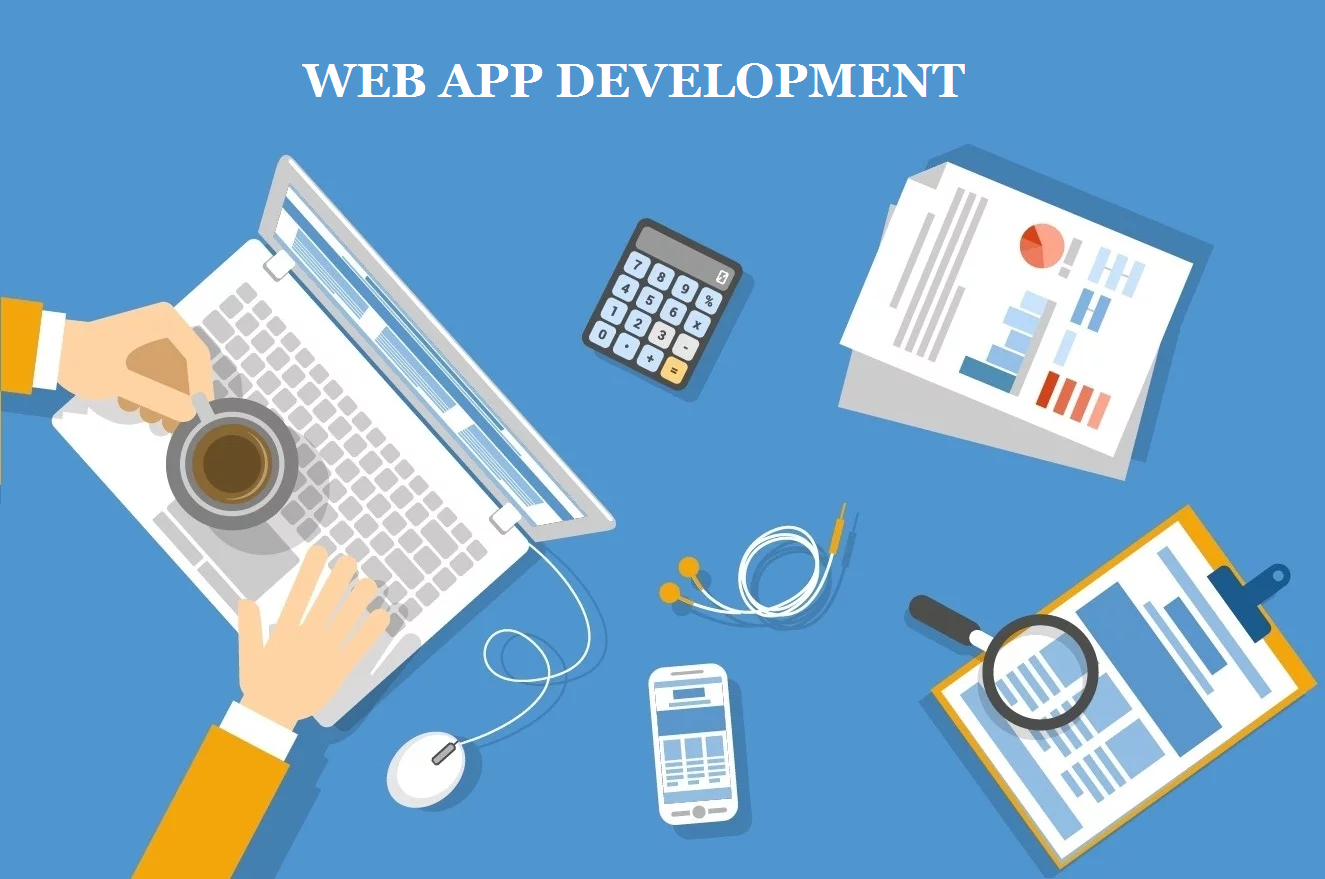 Scalability
Scalability is related to the load balancing between the servers, therefore, whenever, the load increases, additional servers can be added to balance it. Hence, before designing the application, make sure it works on a bunch of servers. Service-oriented architecture or SOA allows to improve scalability whenever extra number of servers are added. In SOA, application components offer services to the other components via communication protocol over a network.
Security
Amidst, design and UX, web security is often neglected. However, security is something that should be constant throughout. This becomes vital especially when the application is dealing with payment, contact info or any other kind of confidential data. Some other things to note about the website security are: unauthorized access to restricted parts of website, user data, database malfunctioning and so on. Some common security threats are, Cross-site scripting, Shell injection, Phishing, SQL injection, and so on.
UI and UX
In the era of smartphones, client-oriented web apps are highly in vogue. The presence of small UI elements makes a huge difference. If your web apps frustrate users, it becomes difficult to maintain customer loyalty. Similarly, website navigation is an important part often neglected by developers. An intuitive navigation can help visitors find out the exact information without any pain. A flawless experience can be acquired with an engaging user experience.
Performance
Website speed plays a crucial role in the success of any website. Slow websites lead to failure. Owing to slow performances, customers abscond the website. This results into damaged reputation and revenue. This is the reason performance must be counted before developing an application. Performance issues can occur in the form of an unoptimized database, poorly written code, poor load distribution, troublesome third party services. Content delivery network or CDN is a network of proxy servers deployed on multiple data centres. Therefore, it is recommended to use network of servers. The benefits of CDN are that the requests on server will be routed to various servers. The files are divided on different CDN's. This eliminates the need to wait for downloading different files like videos, text and images.
Frameworks and platforms
Web app development frameworks are known to boost performance. They provide libraries for coding. This eliminates the need to hand-code web applications from the scratch. Some frameworks have the right approach to development whereas others are flexible. The use of snippets of coding, models and other elements helps in the creation of dynamic web applications. Frameworks like PHP, ASP.net, ROR and J2EE have a rigid approach to development. Any added functionality can be inserted via external API. Businesses should therefore have a clear understanding of the company needs related to website development. When choosing the right platform to launch their business, site owners must also consider technical skills, analytics, customization, learning curve, etc.
Over to you!
So, there you have it. Web applications are definitely going to be around for a long time. In the coming years, it is predicted that they will become more automated. So, it is the right time to check out your application and analyze its efficiency. With the help of web applications, clients will get the ultimate output. By implementing the emerging technologies, businesses will be able to acquire milestones.