Posted by HTMLPanda
Owing to the increasing popularity of mobile apps, there has also been a shift seen in the way these apps make money. Over the past few years, mobile apps have started offering in-app purchases. It is also estimated that approx 31% of revenue an app generates is from in-app purchases. The number of mobile apps on Google play store has risen to 1.7 million whereas on Apple play store by 1.5 million.
As we can see that the competition is quite fierce in the market and monetizing the mobile app is emerging as the toughest challenge for any developer.
Let us take a deep dive and know what app monetization actually is?
App Monetization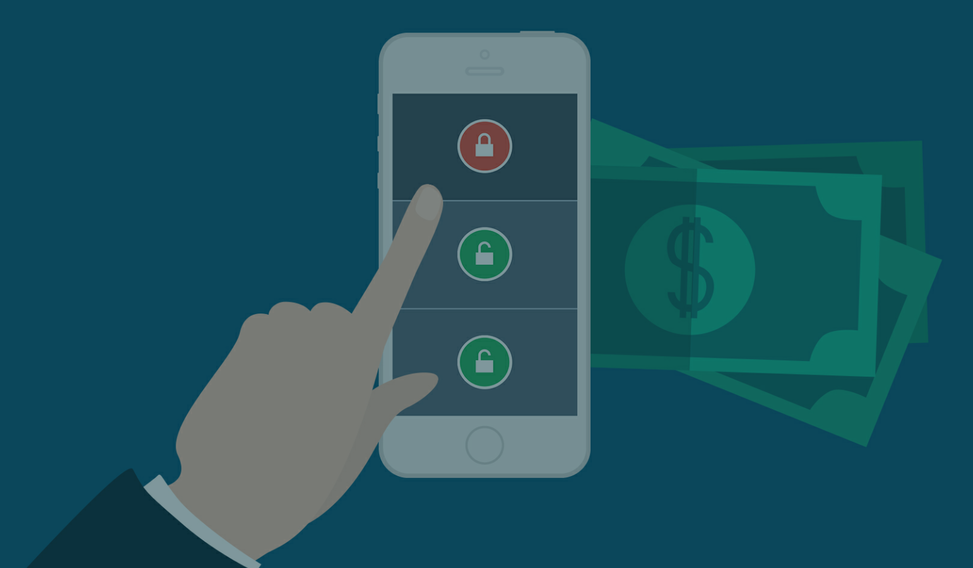 It is a process where businesses can actually make money with mobile app and this can be done without any charges. App monetization is quite trending these days, therefore, businesses are looking forward to adopting innovative strategies that can help them make money via their mobile apps.
In the last few years, mobile and in-app advertising are experiencing the fastest growth. Similar to any other business vertical, mobile app advertising also comes along its own trends that businesses need to be aware about. These trends will help businesses shape their mobile strategy accordingly.
Using these trends, app monetization will definitely get influenced in 2018 as well:
App Monetization Trends

Freemium model will get more acceptance
Freemium apps is a term used to describe apps that are available for free. An another type of freemium app involves two different versions of the same app: "Lite" version that allows users to test their app for free and "full featured" or "pro version" that is a paid app.
Freemium model has always been highly beneficial for developers. The conversion rates of freemium models will comparatively be higher. The greatest advantage of using this model is that the duration of session can be extended. This, in turn, will attract users and keep them engaged. In terms of revenue, this model proves to be more profitable. The total number of apps that are being created on a freemium model is increasing enormously by 200%
In-app advertising
This model is also getting quick recognition amongst developers. It is quite popular in the apps found on your smartphone. This business model eliminates the cost barrier to purchasing your app. It also allows free downloads. With this business model, the only objective is to acquire a sizeable user base and collect data on the people interacting with your app. Further this data gets organized and is sent to app publishers. These publishers pay you to place the targeted advertisement in your mobile app.
An example of this model is Facebook. Users using the app do not directly pay to Facebook to download or use the app in their mobile phones, however, Facebook makes use of this data to sell highly targeted advertisements. This monetization strategy will continue to rise in this year as well. Owing to this monetization strategy, a total of 151% increase in mobile advertising revenue has been seen in the past years.
Paid downloads
This app monetization strategy charges users for initial download of the app. Paid downloads are relatively inexpensive and can be beneficial for consumers. It offers an enticing user experience devoid of ads. To download your app from the app store, users need to purchase it first. This model is not very popular since mobile app users prefer their apps to be free until and unless it is offered with a lot of functionality. This model does great wonders in selling an app, be it in terma of functionality, design or brand.
Paid model is definitely going to be a revenue generating model for the year 2018. Since every download generates money, app owners need to be extremely conscious of building a high-quality app that meets the end-user expectations. While moving forward with this monetization model, businesses need to be aware of the fact that there will be fewer downloads and limited monetization options.
App Monetization Strategies That Could Provide Quick ROI and Results

Use of rewarded videos
These represent video ad units that are aimed at increasing the ROI and user engagement rate. With rewarded videos, users can acquire perks in the form of in-app currency, credits or premium pieces of content. These can only be availed if the user watches a short video trailer.
With this strategy, businesses get to increase user engagement and developers have the option to view the number of installs and downloads. This monetization strategy will definitely attract user attention and investment in 2018.
Dominating the app store market
To scale your app and reach millions of users, businesses need to be rest assured that their app is not only available on top marketplaces but also is easier to locate. It is quite dreadful to get to the forefront of stores since the market is already flooded with millions of products. Therefore, only a small fraction of apps in this ocean earn maximum profitable downloads. This brings the app store optimization into picture. For doing it wisely, businesses must pay close attention to elements like title and keyword that improves app visibility on top searches.
Subscriptions
Subscriptions play a key role in building up a reliable revenue stream. To achieve success with subscription model, all you need to do is keep content fresh and updated. If the content is not updated frequently enough, customers won't move ahead to pay for the subscription. Shortening the app update cycle will definitely acquire increased visits and encourage users to spend more time in your app.
Final Verdict!
Mobile app monetization is still a progressing field. By keeping some of the important considerations in view, you need to choose a monetization strategy that aligns with the overall user experience and enhances it. Select a monetization model that complements the overall business objectives.
If you have a team that is short of expertise in monetization, consider working with us. Our in-app advertising experts have the requisite experience to monetize your app and generate more app revenue than ever.