HTML5 App Development Services
Bestowed with some very useful features, HTML5 has emerged as the most popular version of HTML. Its strength lies in the ability to build pathbreaking mobile solutions including mobile apps. HTML5 app development has an enormous potential to boost the business economy in the positive direction. HTMLPanda employs a team of developers & designers, who possess in-depth technical expertise in HTML5 application development. In fact, our HTML5 mobile app development experts hold an extensive experience in working with a diverse range of businesses and industries. Additionally, our development initiative features an excellent methodology that can bring tremendous benefits for the organization.
Through comprehensive research in the landscape of mobile space, our HTML5 application development experts plan the excellent strategy to build the best HTML5 mobile app development for our clients. We always strive to put in our all-out efforts to make the application compatible with almost all the browsers & platforms.
A Glimpse of the Qualities of our HTML5 app development services
The HTML5 mobile apps that we build for our clients are hand-coded, thus minimizing the chance of errors and bugs.
Our deft developers make sure that the best practices are followed while creating HTML5 apps so that the apps are flawless and render well on a multitude of devices.
We follow a proven approach in HTML5 app development to ensure that we deliver the project within the stipulated time.
The developers who work on HTML5 mobile app development projects are highly skilled, experienced and motivated, therefore, the quality is never compromised.
There is a practice of extensive testing and we deliver the HTML5 apps only when we are confident about them.
Seamless communication through several channels like email, Skype, phone and chat ensure transparent HTML5 app development.
A Team that is Synonymous with Quality of HTML5 app development
We have a team of HTML5 developers that is highly motivated and works diligently on a project to churn out innovative HTML5 mobile applications that can deliver an outstanding experience to the customers. That tends to optimize the business ranking in the web searches. Our developers know how to put across the content in the most appealing manner through HTML5 mobile app. They make the best use of HTML5, CSS3, jQuery frameworks and other technologies to create HTML5 apps that are the perfect combination of looks and functionalities. Our coveted team with unmatched skills has made sure that we have a thundering presence in more than 80 countries.
We offer HTML5 Mobile App Development with Some Striking Benefits
Proven Methodology & Approach

Our approach towards HTML5 mobile application development is quite streamlined and we follow a tested methodology to produce great HTML5 mobile apps.

24x7 support for all locations

Being a customer-focused HTML5 mobile app development company, we are always at your disposal for any assistance and support related to the HTML5 application development.

Competitive Pricing

An HTML5 app can prove to be priceless to your company but we do not charge a fortune for it. Our service is available at a highly competitive price and you will find it value for money.

Skilled and motivated developers

Our biggest asset is the team of developers. Our developers are equipped with exceptional HTML5 skills along with comprehensive knowledge of CSS3, JavaScript, and others.

Immersive HTML5 applications

Backed with immensely talented developers and a structured methodology, we are able to build HTML5 apps that have the potential to engage the audience and keep their interest intact.

Apps for varied genres and industries

Our HTML5 app development expertise is not confined to a few common genres. We build apps for travel, education, retail, e-commerce, navigation, and many such genres and industries.

Supreme quality of the code

The quality of the code is paramount to the proper functioning of the app and hence, we lay emphasis on it. We hand-code our HTML5 mobile apps and follow the best practices to make them W3C compliant.

Cross-platform mobile apps

The HTML5 apps that we create are designed in a way to be compatible with a range of devices and browsers. Whether you use them on a desktop or a mobile, they will render with equal finesse.

Timely Delivery of the Project

We are very strict regarding our timeliness and believe it to be crucial in the success of a firm. We agree upon a time after careful observation of the project and stick by the deadline at all costs.

Expertise in different Frameworks

We make use of the most advanced and apt framework for your HTML5 app development project. jQuery mobile is one such Framework that makes our work easier and more convenient.
Take a Look at our Diverse HTML5 app development Services
√ HTML5 Application Development
√ HTML5 Mobile App Development
√ HTML5 Plugin Development
√ Flash to HTML5 Migration
√ HTML5 UI and Prototype Development
√ HTML5 App Consulting Services
FAQs!
We have tried to put across all the details about our HTML5 mobile app development services. However, if you have any doubts, you can go through these frequently asked questions and get your queries answered.
What advantage will HTML5 app development give me over native apps?
HTML5 apps are cross-platform apps that can be accessed by your users from any mobile device irrespective of its operating system. It is also a cost-effective app development; hence, you get better ROI.
What will be the costing of HTML5 app development?
There is no fixed cost for HTML5 app development at HTMLPanda. We offer the best solution for your requirements. Depending on the size and complexity of the project, we will estimate the cost.
Can I monitor my project?
Of Course! We have provisions in place so that you can keep an eye on the project or even make suggestions.
Are there any browsers that will not support your HTML5 app?
Most of the modern browsers support HTML5. Some of the outdated ones may not work well with these apps but their number is few and even fewer people use them.
Can you create internal apps meant for business employees only?
Yes, we can build HTML5 mobile apps that your employees can use for internal business processes. Our HTML5 application development is not confined to limited genres.
Will I be able to keep control on the content of my HTML5 app?
If your app is content based where you need to modify the content on a regular basis, we will provide you HTML5 mobile app development that will put you in total control of your app's content.
If you have been planning to get an HTML5 app built for your business, you are at the right place. Let us serve you with unmatched HTML5 mobile app development service that takes care of your business's mobile presence. We are just a call away!
Having any query?
Reach us through the below given form. We will connect to you shortly!
Happy Stats
70+
80+
1094
1800
Testimonial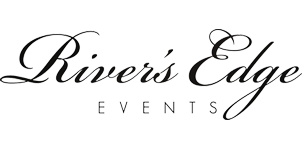 William Watt
Megawatt Media, RiversEdge

I am very pleased about my decision in selecting such a grand service from HTMLPanda. The email template that they delivered is not only good in quality, but very enhancing. I am very curious to see all other services with them. It was my great experience with the technical team. The whole team is very supportive and friendly in every kind.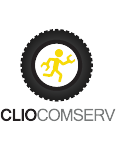 Bogdan Nita
ContentSpeed Cliocom

I love the service they offered. The applications they developed are very much interactive because after receiving the applications I did not need to go crazy to understand every function. There was time when, I was in the dilemma that selecting their service would be beneficial. After having their services, I felt really good and I am thinking to do business with them again in future.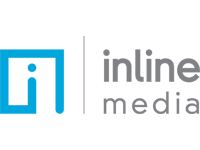 Arno Kriek
Alblasserdam, www.inlinemedia.nl

Fast, Reliable and high quality, that's what HTMLPANDA.COM stands for. We have been using the services for a couple of years now, for big projects and smaller rush projects. The quality is always high, and that's important to us, because their work literally set the foundation for the websites for our clients.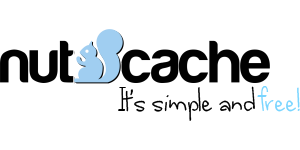 Sébastien Boyer
Canada, www.nutcache.com

I am very happy with the service of HTMLPanda due to its prompt and speedy communication, which is exactly same as advertised.
Portfolio