Hybrid Mobile App Development Services
The core application is similar for all platforms except for the fact that different native containers are used for different operating systems. With several platforms like SenchaTouch, PhoneGap, and Titanium, creating Hybrid apps has become hassle-free for the developers. Even in the terms of ROI, Hybrid mobile application scores higher than other types of mobile apps.
HTMLPanda has strengthened its foothold in the Hybrid mobile app development industry for the past few years with our undying efforts. The passion to work tirelessly to earn the appreciation of the client stems from our dedication to the technology and our work. Over these years, we have successfully served hundreds of clients from all over the world who vouch for our quality and attributes like timeliness, accessibility, and others.
Qualities that make us stand out from the crowd
Highly interactive app user interface for maximum user engagement.
Error free HTML5, CSS3, and JavaScript code for flawless app design and navigation.
Enhanced access to the device features like geolocation, sensors, and camera.
Expert developers handle the project ensuring timely delivery with impeccable quality.
Highly competitive pricing.
Non-disclosure agreement.
Our prized Hybrid mobile application development team
Hybrid apps developers at HTMLPanda are supremely skilled and deft with a great command over technologies like CSS3, JavaScript, JQtouch, HTML5, and several development frameworks. Implementing these technologies, they are able to build Hybrid apps that are no less than native apps and way better than the web apps. Well-versed with Titanium, PhoneGap, and Sencha, the developers have exposure to mobile apps belonging to several genres. No wonder we are counted among the leading app development companies across 80 countries in the world.
Hybrid App Development: A better choice than native and web apps
Native Apps vs Hybrid apps
Native apps are platform specific and can access the features of the devices. However, the development cost of these apps is higher than Hybrid app development cost. Moreover, as these apps are designed for a single mobile operating system, their reach is limited. Hybrid apps solve all these problems by resembling the native apps in many ways.
Hybrid apps are wrapped inside a native container and have access to device's hardware features.
One code runs on all platforms.
The cost of hybrid application development is less.
Web apps vs Hybrid Apps
Web apps are platform independent but have their share of limitations. Web Apps do not get installed on the mobile phones and it makes them slightly difficult to locate and launch. These apps cannot interact with the functionalities of the mobile device and hence, cannot use them to enhance the UX. Hybrid apps have the best features of web apps as well as the native apps.
Hybrid apps can send push notifications to the users.
Cost of Hybrid app development is in tune with web app development.
HTML5, CSS3, and JavaScript are used to build Hybrid apps just like web apps.
A Quick glimpse of the specialties associated with our Hybrid app development!
Cross-platform adaptability

We are experts at cross-platform hybrid app development, creating apps that perform equally well across all platforms.

Availability on the app stores

We make your hybrid app available on the app stores of your choice for download and update.

Reduced time of development

Our proven methodology and talented developers make sure that your project is completed within the timeframe.

Reduced cost of development

We implement hybrid app development frameworks to reduce the effort & hence, hybrid app development cost.

Easy update & maintenance

The hybrid apps are designed in a way to ease the future update and maintenance of the app.

Rich UI and UX

Our developers ensure that the user interface of the app is designed to enhance its UX to boost engagement.

Functionalities resembling native apps

The hybrid apps we build are close to the native apps in terms of features, device accessibility, and aesthetics.

Push notifications and scheduled runs

Hybrid apps developed by us will let you send push notifications as well as perform scheduled runs.

Local Data Caching features

We use the advanced local data caching feature to decrease the dependence of app on the online server for storing temp data.

Non-disclosure agreement

We respect the privacy of the users and are more than ready to sign the NDA with our clients.
FAQ!
In order to let our clients understand our services better, we have compiled a set of some frequently asked questions on hybrid app development. We are hopeful that it will resolve your query. In case, you have some further confusion, feel free to get in touch with us.
Is there a fixed or standardized cost for hybrid app development service?
There is no fixed cost of hybrid mobile app development; however, we can tailor the prices according to the individual requirements. We also help our clients with the monetization policy of the apps so that they can assess the ROI beforehand.
Does hybrid app developed by you require an internet connection?
Hybrid apps require internet connection, but our local cache storing feature ensures that the users have access to some of the app's connect that is cached for offline usage. Any content that is accessed from a 3rd party source will be available only with an active internet connection.
What will be the time requirement of hybrid app development?
The time required to build the app depends on a range of factors that include size, complexity, and overall look & feel of the app. HTMLPanda is a hybrid app development company with skilled developers who take the minimum time to build quality apps.
Do you provide a way to control the app's content?
Depending on the app, we provide a CMS using which you can add, modify, update, and delete content from your app. It implies that you will be in full control of your app's content.
Will the hybrid app offer multi-language support?
Yes, the apps that we build support multiple languages apart from English. App will automatically detect the native language of the device and display it. This automatic setting can be however, overridden.
What kind of support will I get after the app gets live?
We offer complete support after your hybrid mobile app is published. From update and maintenance to technical issues, our developers will take care of all such support.
Apart from years of experience, the developers at HTMLPanda are also blessed with command over designing and programming of Hybrid apps. They utilize the resources optimally to come up with secure, scalable, and robust hybrid apps. Contact us today for hybrid mobile app development quote!
Having any query?
Reach us through the below given form. We will connect to you shortly!
Happy Stats
70+
80+
1094
1800
Testimonial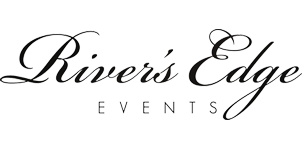 William Watt
Megawatt Media, RiversEdge

I am very pleased about my decision in selecting such a grand service from HTMLPanda. The email template that they delivered is not only good in quality, but very enhancing. I am very curious to see all other services with them. It was my great experience with the technical team. The whole team is very supportive and friendly in every kind.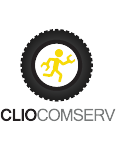 Bogdan Nita
ContentSpeed Cliocom

I love the service they offered. The applications they developed are very much interactive because after receiving the applications I did not need to go crazy to understand every function. There was time when, I was in the dilemma that selecting their service would be beneficial. After having their services, I felt really good and I am thinking to do business with them again in future.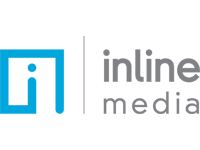 Arno Kriek
Alblasserdam, www.inlinemedia.nl

Fast, Reliable and high quality, that's what HTMLPANDA.COM stands for. We have been using the services for a couple of years now, for big projects and smaller rush projects. The quality is always high, and that's important to us, because their work literally set the foundation for the websites for our clients.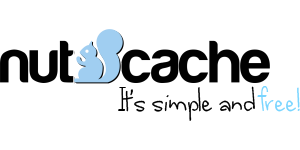 Sébastien Boyer
Canada, www.nutcache.com

I am very happy with the service of HTMLPanda due to its prompt and speedy communication, which is exactly same as advertised.
Portfolio