jQuery Touch Application Development Service
jQTouch mobile application development has taken the app development industry by storm as this jQuery plug-in allows you to create cross-platform mobile apps quite easily and many exciting features such as native animations, automatic navigation, and themes for diverse mobile WebKit browsers including G1, iPhone and Palm.
jQuery, CSS and HTML are used by this jQuery plug-in to create highly powerful and feature-packed mobile applications. Although there are many jQuery libraries to use, jQTouch is the most convenient framework to implement and launch. As we are aware of the fact that this plug-in is an extension of jQuery so, we can use all of the standard jQuery syntax and methods in our applications.
We at HTMLPanda are highly dedicated and proficient with jQuery Touch Application development. We implement the best of the technologies to develop apps that add value to your business.
Striking Features of Our jQuery Touch App Development
We develop jQuery apps that provide the native-like look and feel for operating systems like iOS and Android.
The apps that we develop are equipped with advanced features like image pre-loading, Swipe detection and responsive layout.
Our jQuery Touch app development service is aimed at providing solutions for a diverse array of devices and platforms.
We offer the most affordable and cost-effective jQTouch application development service to our clients.
Backed by a Team of Accomplished jQTouch Application Developers
With the quest of catering outstanding services to provide maximum satisfaction from our clients, we have appointed a team of proficient developers. That's why we have more than 1085 happy clients from over 80 countries across the globe. Every developer in our team has been deployed after a stringent test of his ability to develop jQTouch apps using JavaScript, HTML5, and CSS3.
Attributes Associated With Our jQTouch Application Development Service
Proven Methodology

We strictly adhere to a structured and streamlined approach of jQuery Touch App development by following a proven methodology that has always yielded success for us. It also ensures timely delivery and reduced cost of development.

Accomplished Developers

Our developers who design and develop jQtouch applications are highly skilled in technologies like HTML5, JavaScript, and other web standards. They are also updated with the latest trends and are self-motivated.

High on Affordability

By following the best practice, our developers ensure that the jQuery Touch application development service provided by us is cost-effective and provides you good value for money without compromising on the quality.

Unmatched Support & Maintenance

We understand that support and maintenance is very important for the proper functioning of the apps that we develop for you and that is why we engage the experts to offer assistance and support to our clients.

Extensive Technical Know-how

Our developers are equipped with unmatched jQTouch Development skills that are hard to find elsewhere. Our recruitment process is quite tough and we hire developers who are talented, motivated and passionate for development.

Apps For Many Genres & Industries

We have immense experience of jQuery Touch app development and over the years, we have worked for numerous clients on a diverse range of genres. We have developed apps for several industries and this gives us the edge.

Lesser Turnaround Time

Our expertise with jQuery Touch app development and experience of 5+ years elevate us to a position where we develop apps by reusing the code, thus leading to reduced turnaround time for the project as well as the lesser development cost.

Code High On Quality

We make sure that the HTML5 codes written by our developers are W3C validated and also follow the best practices of the industry. These steps lead to good quality code that ultimately reflects in our jQTouch app development.

Highly Interactive Services

One of the specialties of our jQuery Touch application development services is that we have tried to keep them highly interactive. We encourage communication and hence, provide a slew of communication channels that can be used by the clients.

Apps High On Usability

Usability of an app is the most crucial part as this is what engages the users and keep their interest intact. We design apps in a way to take the usability quotient several notches higher and keep the users hooked on to the app.
A Glimpse Of Our jQuery Touch App Development Services
√ jQTouch Custom Template Design
√ jQTouch Modules Development
√ jQTouch Components Development
√ jQTouch Design Integration
√ jQTouch Modification and Customization
√ Maintenance for jQTouch Applications
√ Migration to jQTouch
FAQ!
The frequently asked questions have been compiled with great care and due diligence. They are aimed towards clarifying any doubt or question that may arise regarding jQuery application development services provided by us. However, if any of your doubts remains unanswered, you are free to contact us through your preferred communication channel.
Why should we prefer jQuery Touch app development over other frameworks?
jQuery Touch is built on top of jQuery Library and allows for faster and affordable development of cross-platform and device-agnostic mobile app. Moreover, this framework works well with other technologies like PhoneGap to create apps specific to operating systems.
How is your jQuery Touch application development more advantageous?
Apart from the quality of the apps that we deliver, you also get a wide range of affordable jQuery Touch solutions that include jQTouch module development, migration to jQuery Touch, design integration, etc.
Do you allow the clients to oversee the project's progress?
Yes, of course. In order to maintain complete transparency, we have provided provisions for the clients to keep a track of the progress of the project. They can do it using the project management system (PMS) or through any of their preferred communication channel.
Can you give an estimate of the cost involved in jQuery Touch app development?
The cost of jQuery Touch app development is not fixed as it depends on a range of factors including the number of modules, third-party licenses, etc. With HTMLPanda handling the jQTouch app development, you can expect the best value for your money.
Do you provide support and assistance for jQtouch app development?
Yes, we provide uninterrupted support and maintenance to our clients and the support is provided by the experts of jQuery Touch app development.
How much time should it take for jQuery Touch application development?
A mobile app developed using jQuery Touch framework requires much less time as compared to others; however, the exact time estimate cannot be determined as a lot of factors like size of the app, special requirements, and specifications need to be taken into consideration.
jQTouch development ensures apps that are cross-platform in a true sense. It is one of the safest and the most effective options for your business to build mobile apps that cater to your mobile users. Let us handle jQTouch app development for you and rest assured of the best-in-class service and top-notch apps. Get in touch with us now!
Having any query?
Reach us through the below given form. We will connect to you shortly!
Happy Stats
70+
80+
1094
1800
Testimonial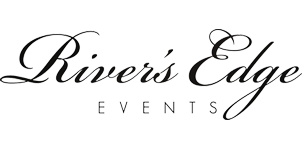 William Watt
Megawatt Media, RiversEdge

I am very pleased about my decision in selecting such a grand service from HTMLPanda. The email template that they delivered is not only good in quality, but very enhancing. I am very curious to see all other services with them. It was my great experience with the technical team. The whole team is very supportive and friendly in every kind.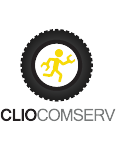 Bogdan Nita
ContentSpeed Cliocom

I love the service they offered. The applications they developed are very much interactive because after receiving the applications I did not need to go crazy to understand every function. There was time when, I was in the dilemma that selecting their service would be beneficial. After having their services, I felt really good and I am thinking to do business with them again in future.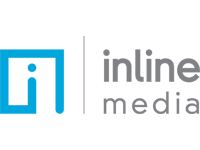 Arno Kriek
Alblasserdam, www.inlinemedia.nl

Fast, Reliable and high quality, that's what HTMLPANDA.COM stands for. We have been using the services for a couple of years now, for big projects and smaller rush projects. The quality is always high, and that's important to us, because their work literally set the foundation for the websites for our clients.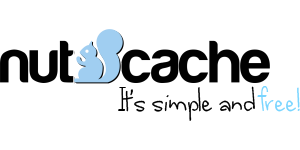 Sébastien Boyer
Canada, www.nutcache.com

I am very happy with the service of HTMLPanda due to its prompt and speedy communication, which is exactly same as advertised.
Portfolio