jQuery Mobile Application Development Service
The advantage of jQuery is that it enables the developers to build functions with much more convenience compared to other JavaScript libraries. Building applications using this framework eliminates the need to have the separate websites or apps for different mobile operating systems like Android, iOS, Windows, etc.
HTMLPanda is backed by a team of expert developers that builds feature-rich mobile applications using advanced tools, frameworks & technologies. With the help of jQuery Mobile framework, the mobile websites are developed that work exceptionally well on all major mobile devices and platforms. The clean HTML5 and JavaScript code written by our proficient developers works invariably across the smartphone and tablet browsers.
jQuery is 100% compatible with all major desktop and mobile applications such as Android, Palm WebOS, Opera Mobile/Mini, BlackBerry, Nokia/Symbian, Windows Mobile, Firefox Mobile and all the modern desktop browsers. Being a leading service provider in 80+ countries, HTMLPanda strives hard and puts the best efforts to meet the primary aim of delivering effective tools towards the development of proficient touch interfaces. The system comprises both layout, i.e. detail panes, lists, overlays and a rich set of UI widgets and controls like sliders, toggles, tabs, etc.
Our Expertise in jQuery Mobile App Development
Clean URLs are produced and maintained.
Our developers have years of experience in HTML and jQuery.
We have proficiency in building UI widgets.
Animated transitions for pages powered by Ajax.
Developing jQuery plugins that extend the functionalities of the mobile app.
Touch-optimized and scalable mobile applications.
A Team Highly Proficient and Motivated for jQuery Mobile Development
With a wide array of mobile devices to cater, apps need to be built with utmost care that requires the high level of expertise. To ensure that that the mobile applications that we deliver are excellent on every parameter, we have built a team of jQuery mobile development professionals who are deft, seasoned and updated of the latest trends and advancements in the web and app industry. The developers are honed here in the best possible manner as they are exposed to the projects that come from clients spread across the globe.
Ingredients That Make Our jQuery Mobile Apps Special
Pool Of Talented Developers

Backed by a pool of adroit, updated and self-motivated developers, skilled in the most advanced technologies, we are able to provide an unmatched quality in jQuery mobile app development.

Diverse Range of App Genres Catered

Our expertise of the domain makes sure that we are able to offer exceptional jQuery mobile development services for a wide array of genres in order to cater all major industries.

Cross-Platform & Scalable Apps

We make the most of the JavaScript and HTML5 features of the jQuery mobile Framework to build apps that are device-agnostic and can be scaled for desktops as well as mobile phones and tablets.

Timely Project Delivery

Our developers are professionals when it comes to timely delivery of the jQuery mobile apps. Moreover, our agile development methodology reduces the turnaround time considerably.

Impeccable Quality of the apps

Our understanding of the jQuery mobile app development framework ensures that we develop apps that are high on performance as well as visually appealing, thus conjuring up impeccable quality.

Proven Expertise In jQuery Framework

jQuery mobile framework is built on top of jQuery JavaScript libraries. We enjoy a proven expertise of the framework and our apps reflect that quite appreciably. Even our clients vouch for it.

Affordable Development Cost

Our jQuery mobile app development service offers the best value for money. We have streamlined our development process and follow the best practices to keep a check on the development cost.

Wide Portfolio Of Services

The fact that we have catered numerous clients from all across the globe and possess an enviable portfolio of services adds to our brilliance as a jQuery mobile app development company.

Uninterrupted Support & Maintenance

Apart from jQuery development, we also offer support and maintenance service to the clients by the experts. There are several communication channels that can be used for the purpose.

Structured Development Approach

The all-round excellence that our mobile apps exhibit comes from the streamlined and structured development approach that we invariably follow in jQuery development.
Our Dexterity in jQuery Mobile Development Is Diverse
√ jQuery Plugin Development
√ Custom jQuery Development
√ Touch-optmized Mobile Apps
√ jQuery Framework Development
√ jQuery Cross-platform app development
FAQ!
The information included provided about jQuery mobile app development is quite precise and comprehensive. We have also tried to attend to all probable queries in the FAQ section. However, if you have any of your doubts unanswered, feel free to get in touch with us.
What are the basic advantages of using the jQuery mobile framework?
The basic advantages that come along with jQuery mobile framework development is cross-platform nature of the apps, fast development, responsive, lightweight and scalable apps. It is also a very cost-efficient way to develop mobile apps.
How is your jQuery mobile application development service a better option?
With HTMLPanda, you get a highly skilled team that takes care of the app. Furthermore, we have vast experience of delivering diverse genres of jQuery-based mobile apps to global clients.
Can you provide an estimation of the cost incurred in jQuery mobile app development?
App development cost entails several factors including the time consumed to build the apps, specific requirements, size and complexity of the app and many others. Rest assured that you will be offered an affordable service with quality that will justify the cost.
How much time you would take to develop my jQuery mobile app?
Similar to cost, the time that a mobile app requires to be developed depends on a host of aspects like the number of modules, complexity of the modules, incorporation of scopes added at a later stage and testing process. Our developers are expert and professional enough to deliver the project well in time.
Are you comfortable in signing the NDA with your client?
Yes, we are more than comfortable in signing the non-disclosure agreement with our clients as we have been doing since our inception.
Can I expect cross-platform and device-agnostic mobile apps?
Yes, terms like cross-platform and device-agnostic apps are synonymous with jQuery mobile app development as well as our services.
jQuery mobile framework is undoubtedly the best platform to opt for, if you are looking forward to catering to diverse mobile platforms and devices with a single code base. Take a well-informed decision and go for HTMLPanda for all your jQuery mobile app development needs. We are just a call away!
Having any query?
Reach us through the below given form. We will connect to you shortly!
Happy Stats
70+
80+
1094
1800
Testimonial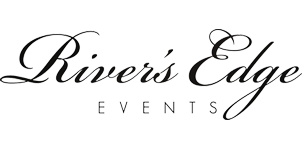 William Watt
Megawatt Media, RiversEdge

I am very pleased about my decision in selecting such a grand service from HTMLPanda. The email template that they delivered is not only good in quality, but very enhancing. I am very curious to see all other services with them. It was my great experience with the technical team. The whole team is very supportive and friendly in every kind.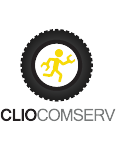 Bogdan Nita
ContentSpeed Cliocom

I love the service they offered. The applications they developed are very much interactive because after receiving the applications I did not need to go crazy to understand every function. There was time when, I was in the dilemma that selecting their service would be beneficial. After having their services, I felt really good and I am thinking to do business with them again in future.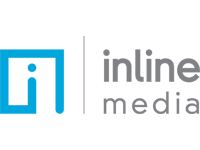 Arno Kriek
Alblasserdam, www.inlinemedia.nl

Fast, Reliable and high quality, that's what HTMLPANDA.COM stands for. We have been using the services for a couple of years now, for big projects and smaller rush projects. The quality is always high, and that's important to us, because their work literally set the foundation for the websites for our clients.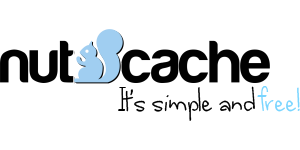 Sébastien Boyer
Canada, www.nutcache.com

I am very happy with the service of HTMLPanda due to its prompt and speedy communication, which is exactly same as advertised.
Portfolio