PhoneGap App Development Service
This open-source framework leverages the standard web technologies in order to bridge the gap between the native applications and the cross-platform apps for different mobile devices. It brings together the best of the web and the native apps by wrapping a single code base in the native containers using PhoneGap APIs for different operating systems. While the business logic is handled by the application server normally written using Java or PHP, etc., while the interaction of the users and the server is taken care of by the JavaScript and HTML5 code.
HTMLPanda with immense hands-on experience in the domain of PhoneGap app development together coupled with exceptional expertise and skills have delivered several PhoneGap apps for platforms like Android, iOS, Windows, etc. Apart from the skills that our developers have acquired, we are driven by a structured development approach and a proven methodology.
A Glimpse of Exclusive PhoneGap App Development Features
Our services are highly cost-effective and provide value for money.
Our expertise and streamlined development strategies and approach ensure reduced turnaround time.
PhoneGap application development is customized according to the precise needs of the clients.
We have a talent pool of highly-skilled PhoneGap mobile developers.
Testing and wrapping of applications to iPhone, Android, BlackBerry, and Windows Phone are performed.
Apart from PhoneGap app development, we also build PhoneGap plugins.
Backed by an Unmatched PhoneGap Application Development Team
A product is as good as the team that develops it. We firmly believe in this paradigm and hence, are focused on the quality of our team. The PhoneGap developers that we have in our team have extensive knowledge of the platform with immense command over the web standards like HTML5 and JavaScript. The developers are also updated about the latest trends in the industry and incorporate them in PhoneGap applications.
Why Prefer HTMLPanda For PhoneGap App Development
Multi-Platform Approach

Being a professional PhoneGap app development company, HTMLPanda follows a multi-platform approach that allows us to develop PhoneGap apps for a multitude of platforms like iOS, Android, Windows and others.

Apps in Diverse Genres

Whether it is enterprise apps or e-commerce, our developers are well-versed with major genres including travel, education, social media, etc. We display equal finesse in PhoneGap app development for all the genres.

Exceptional Support And Maintenance

We understand the importance of app support and assistance and are poised to offer you unmatched support and maintenance for PhoneGap application development. We have hired experts of the domain for the purpose.

Apps With Native-Like Functionalities

We make full use of the PhoneGap APIs that allow us to incorporate native-like features and functionalities for a range of operating systems and devices. The apps that we develop are hard to distinguish from the native ones.

Pool of Highly Adroit Developers

The quality of PhoneGap app development service that we are able to deliver is made possible by the team of skilled and seasoned developers who are equipped with exceptional skills and knowledge of the domain.

Best Practice Leading to Code Reuse

We, at HTMLPanda, implement the best coding practices in PhoneGap application development and make sure that the code is reused to curb the cost and the time involved in the development of PhoneGap apps for all the platforms.

Foolproof Apps With Extensive Testing

Comprehensive testing at different stages of PhoneGap app development is performed to make sure that there are no bugs or errors left in the code. We also perform post-release testing to be perfectly sure.

Adherence to Client's Requirements

HTMLPanda is known to be a PhoneGap development company with an impeccable track record when it comes to clients' satisfaction. Our developers and pre-sales executives have numerous discussions to drive home the requirements.

Cost-effective Solutions

All the attributes of PhoneGap application development at HTMLPanda including the best practices and structured methodology are aimed towards cutting down the development cost of the apps, thus allowing us to provide value for money.

Reduced Turnaround Time

Time is precious for our clients and so for us. Every effort of ours is directed towards reducing the delivery time of the project. We practice code reuse to ensure that the high-performance apps are developed without wasting any time.
A Wide Array of PhoneGap Mobile Application Development Services to Offer
√ Custom PhoneGap App Development
√ PhoneGap plugin Development
√ PhoneGap Framework Development
√ Enterprise App Development
√ PhoneGap Apps Testing and Portability
√ PhoneGap Apps Support and Maintenance
FAQ!
In this section, we have compiled some frequently asked questions that are aimed to make different aspects of PhoneGap app development clear for the users and the clients. If you still have doubts, you can direct them to us using your preferred communication channel.
How is PhoneGap app development more viable for my business?
PhoneGap is an open source app development framework where a single code base caters to all major mobile operating systems. Moreover, the standard web technologies are used, thus reducing the cost of development. Hence, PhoneGap app development ensures better ROI.
What differences does your PhoneGap mobile app development service bring along?
We have 5+ years of experience in PhoneGap Framework development. Our developers have been instrumental in delivering more than 1800 projects across the globe. Our service is synonymous with quality and timeliness.
What is the estimated turnaround time for PhoneGap applications at HTMLPanda?
The precise time required to build a PhoneGap mobile app can be estimated keeping in mind a lot of factors such as the size and complexity of the app and several other factors like testing, etc.
Do you sign NDA with the clients?
Yes, we are very particular about the privacy clause and therefore, in order to safeguard the privacy of the information, we sign a Non-disclosure agreement with our clients.
How much cost will be incurred in availing your PhoneGap app development services?
Just as the time factor, the cost of PhoneGap app development is not fixed. Factors like the scope of the app, target mobile operating systems, and size of the app affect the cost incurred in the development.
Do you build PhoneGap Android apps?
Yes, we build PhoneGap Android application along with other platforms like iOS, Blackberry, and Windows to name a few.
Let your business leverage PhoneGap application development in its full potential with HTMLPanda. Get in touch with us to allow us to offer you the best PhoneGap app development services at the most affordable cost. Give us a shout and we will respond asap!
Having any query?
Reach us through the below given form. We will connect to you shortly!
Happy Stats
70+
80+
1094
1800
Testimonial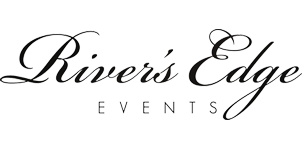 William Watt
Megawatt Media, RiversEdge

I am very pleased about my decision in selecting such a grand service from HTMLPanda. The email template that they delivered is not only good in quality, but very enhancing. I am very curious to see all other services with them. It was my great experience with the technical team. The whole team is very supportive and friendly in every kind.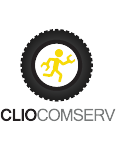 Bogdan Nita
ContentSpeed Cliocom

I love the service they offered. The applications they developed are very much interactive because after receiving the applications I did not need to go crazy to understand every function. There was time when, I was in the dilemma that selecting their service would be beneficial. After having their services, I felt really good and I am thinking to do business with them again in future.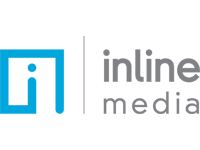 Arno Kriek
Alblasserdam, www.inlinemedia.nl

Fast, Reliable and high quality, that's what HTMLPANDA.COM stands for. We have been using the services for a couple of years now, for big projects and smaller rush projects. The quality is always high, and that's important to us, because their work literally set the foundation for the websites for our clients.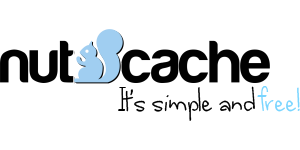 Sébastien Boyer
Canada, www.nutcache.com

I am very happy with the service of HTMLPanda due to its prompt and speedy communication, which is exactly same as advertised.
Portfolio