PSD to Responsive Email Template Conversion
HTMLPanda offers a comprehensive PSD to responsive email conversion solution that takes care of every requirement of the clients. We create email templates that are mobile-friendly and render exceptionally well irrespective of the mobile device they are being accessed on.
We are specialized in converting your PSD to Responsive Email Template to adapt to the screen size and resolution of the target device. We have developers who are expert in converting your PSD to Email Templates. You just need to provide your design in any format viz. PSD, PNG, EPS, PDF, BMP, JPG, etc. to us and we will deliver you the high-quality, SEO-friendly, completely optimized, hand-coded, cross-browser compatible, W3C validated, and pixel-perfect email design markup.
Why Would You Love HTMLPanda's PSD to Responsive Email Templates Conversion?
Uninterrupted support and assistance irrespective of the time zone.
We carry out pixel-precise PSD to Responsive design template conversion.
Our email templates are accessible on all devices irrespective of the browser, operating system, and screen size.
Quick turnaround time for the Responsive design template project is another of our USPs.
The development cost is truly affordable that offers maximum value for money.
We assure 100% client contentment.
Our PSD to Responsive Email Template Design Team That Deserves All The Accolades
We are fortunate to have a team of email template developers who are passionate about the work and this shows in the outcome. Our developers possess an in-depth understanding of email newsletter template design as well as well as rendering responsive PSD to email template designs. You can also rest assured of the flawless customization of your email template to various email delivery services like MailChimp, iContact, Constant Contact and Campaign Monitor by embedding the HTML code to respective platform.
We Offer PSD to Responsive Email Template Design With These Specialties
Lightweight Table-Based Layout

Table-based markups are used by implementing and tags so that the newsletter email templates are compatible with most of the new generation browsers.

Affordable Pricing

What makes our PSD to Responsive email conversion service one of the most sought-after is its competitive and affordable pricing that enables startups as well as enterprises avail our services.

100% Cross-platform Email Templates

Our PSD to Responsive design email templates are fully cross-platform and will render equally well on all the platforms that they are accessed on, whether it is a smartphone or a tablet.

Pixel-perfect Design

The email newsletter design template that we build for our clients have markups with 100% pixel-perfect design which is a result of hand-coding. It mitigates any scope of errors and bugs that affect the design.

Compatibility with Major Email Clients

We create responsive email designs that are 100% compatible with all the major email clients like Gmail, Yahoo, AOL, Apple Mail and many others as we implement the best of the technologies and skills.

Inline Styling with CSS

Inline CSS styling is used for different properties like fonts and colors. The code is written in HTML 4 and CSS 2 so that the email is compatible with older browsers as well.

Round the Clock Support

All the issues that you face with our PSD to responsive email templates conversion services will be resolved by the experts in the most timely and prompt manner. You can rest assured about 24x7 support.

Integration with Mail Marketing Service

Whether you need Mailchimp email template design or other services like campaign monitor, Constant Contact or others, our developers are well equipped to offer all these services in the entire potential.

Lesser Completion Time

As we implement a proven development methodology in PSD to Responsive HTML email template design, our project turnaround time is quite less as compared to other service providers.

Pool of Talented Developers

We are able to offer high-performance email templates because of the able developers who are able to provide exceptional PSD to Responsive email marketing template design.
A Vast Array of PSD to Responsive Email Conversion Services For You
√ PSD to Professional Grade Email Template
√ Responsive Email Template Conversion
√ MailChimp Responsive Email Integration
√ Responsive Email Newsletter Template Design
√ MailChimp Template Design
√ Email Newsletter Template Design
√ HTML Responsive Email Templates
√ Email Marketing Template Design
FAQ!
We have compiled most of the frequently asked questions in this list to help our users have an in-depth understanding of PSD to Responsive email newsletter templates development and what difference we bring about through our services. In case you have any of your queries unanswered, choose any of the preferred communication channels and get back to us.
Why is a customized email marketing template required?
A customized email design template is required to project your business to your end user as unique and attractive. The users are more likely to click on a well-designed and responsive newsletter and this ensures enhanced rate of conversion.
What is the regular turnaround time for the responsive email design project?
The average turnaround time for PSD to Responsive HTML email template depends on factors like email client integration, specific requirements and so on. We make sure that your PSD to responsive email templates conversion project is delivered to you in the least possible time.
Do you provide after sales support?
Yes, of course. We have got experts to listen to your queries and offer you the required support related to PSD to Responsive email template design.
Can you give an estimate of the responsive email design project cost?
Akin to the turnaround time, the project cost is dependent on a host of factors. Rest assured that we will provide you the most cost-efficient PSD to Responsive email design conversion service.
Are your email designs compatible with external CSS?
No, any email template design cannot support external CSS. The entire styling needs to be done in the email itself.
Which email clients are supported by your email template code?
A better question would be- which email clients are not supported. We offer services that are compatible with mail clients such as Yahoo Mail, Gmail, Thunderbird, AOL WebMail, Outlook and Apple Mail to name a few.
Do you use DIV's in the code or table?
We strictly use table-based coding as most of the email clients support Table based coding. Using DIV tags in the code would mean curbing the reach of your email newsletters.
Do you follow Standard code compliance?
Yes, we always implement the best practices in the code and follow the standard code compliance to ensure that the responsive email template design is free from all flaws and compatibility issues.
HTMLPanda takes PSD to Responsive email template design to another level. Email marketing could not be more effective without our HTML responsive email templates. For any queries related to the services, just get in touch with us. We are just a call/mail away.
Having any query?
Reach us through the below given form. We will connect to you shortly!
Happy Stats
70+
80+
1094
1800
Testimonial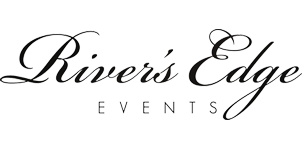 William Watt
Megawatt Media, RiversEdge

I am very pleased about my decision in selecting such a grand service from HTMLPanda. The email template that they delivered is not only good in quality, but very enhancing. I am very curious to see all other services with them. It was my great experience with the technical team. The whole team is very supportive and friendly in every kind.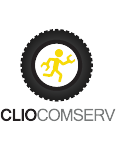 Bogdan Nita
ContentSpeed Cliocom

I love the service they offered. The applications they developed are very much interactive because after receiving the applications I did not need to go crazy to understand every function. There was time when, I was in the dilemma that selecting their service would be beneficial. After having their services, I felt really good and I am thinking to do business with them again in future.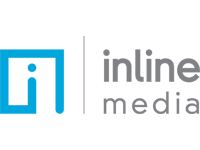 Arno Kriek
Alblasserdam, www.inlinemedia.nl

Fast, Reliable and high quality, that's what HTMLPANDA.COM stands for. We have been using the services for a couple of years now, for big projects and smaller rush projects. The quality is always high, and that's important to us, because their work literally set the foundation for the websites for our clients.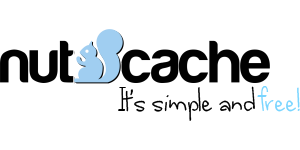 Sébastien Boyer
Canada, www.nutcache.com

I am very happy with the service of HTMLPanda due to its prompt and speedy communication, which is exactly same as advertised.
Portfolio