PSD to Responsive HTML / HTML5 Service
Convert PSD to responsive websites at cost-effective rates with our conversion services. The responsive sites are the evolutionary step for all those businesses whose customers have switched to tablets, iPads, and smartphones with the emergence of advanced mobile platforms. We offer our PSD to responsive website service to convert your design into a responsive website.
The number of mobile users is increasing at an unprecedented rate and each of them loves to follow only those websites that are compatible with their mobile devices offering an optimal viewing experience. Our PSD to Responsive HTML / HTML5 conversion service creates every possible opportunity for the clients to engage potential customers at cost-effective prices.
We have been rendering responsive websites for years now and understand the nuances of the technology. Furthermore, we have a great team with some of the most talented web developers who work passionately to deliver exactly what the clients ask for.
Why Responsive?
Enhances Reachability

The digital industry has become mobile-centric as maximum number of users are browsing the internet on their mobile devices and it calls for responsive websites.

Increases Sales

With users landing on the website from both computers and mobile devices, the overall conversion will increase leading to better sales and revenues.

Better Analytics

The analytics software that captures the users' data is able to fetch more accurate and precise information as mobile users are also considered.

SEO-friendly

Search engines give preference to the websites that are responsive. With better ranking, the visibility of the website also gets enhanced and result in more conversions and sales.

Single URL

When your website is designed to be compatible with a range of mobile devices, the need for a separate mobile site is ruled out. It leads to faster loading speed and better ranking.

Reduces Maintenance Cost

Creating a responsive website lets you save resources and time that is wasted in building and maintaining a separate mobile website, thus making it a cost-efficient solution.

Future-proof Website

Mobile phones are definitely the future of web industry and by building a responsive website, you are making your website future-proof.

Seamless UX

People get a seamless transition from a desktop version to a mobile version of the website without putting any extra effort, thus enhancing the user experience.
Take a Look at our Diverse Services
√ PSD to Responsive Website
√ PSD to Responsive HTML
√ Responsive Web Design
√ Responsive design with SASS Extension
√ Retina Display Ready
Some of the Striking Features of Our Responsive Web Design Service
One Website For Multiple Device

Our responsive web design service will eliminate the need for a separate site for mobile phones or tablets. There will be one URL that will be accessible from all the devices. It will lead to less cost and better traffic.

Fluid Grid & Flexible Images

We offer the PSD to responsive website with fluid grid that enables the web page to adapt to the width and height of the device. Also, the auto resizable images adjust themselves to the screen resolution.

Pixel Perfect & W3C Validated

Our PSD to responsive service ensures that the website is 100% pixel perfect and offers supreme view on all devices and browsers. The neatly coded websites are validated by W3C and is free of all bugs and errors.

Media Queries Implementation

Media queries play a crucial role in delivering exceptional user experience. The entire user data is collected and CSS style is applied to it. It ensures auto-adjustable browser size, resolution, and screen orientation.

Ease of Maintenance

A responsive website eliminates the the hassle of keeping the website updated with fresh content on both a mobile and a web version. PSD to responsive service allows to create one website in multiple formats and layouts, compatible with several browsers and devices.

SEO-friendly Design

The responsive approach ensures a single website and a single set of links take the users to the website. As there is no need to redirect to a separate mobile site after detection of the browser, loading time is reduced. It makes it easier for the search engine crawlers to scan the website and rank it.
Why choose HTMLPanda for your PSD to Responsive website service
Our command over the most advanced tools and technologies and a knack of keeping ourselves updated with the latest trends give us an edge over the others.
A pool of talented responsive web developers
Compatibility with the latest browsers
Manually coded and commented markups
Specialist technical support team available round the clock
On time delivery of the project
High on quality and aesthetics
We provide seamless integration with existing CMSs
We sign the Non-disclosure Agreement
FAQs!
We have put in great efforts to compile some of the frequently asked questions about PSD Design to Responsive service. We are confident that it will resolve most of your queries. However, if you have any unanswered queries, feel free to direct them to us.
Do you sign the Non-disclosure agreement?
Yes, in order to respect the privacy of our clients and to abide by it, we sign the NDA with our clients.
Can I have my existing website converted into a responsive one?
Yes, of course. Apart from providing PSD to responsive service, we can also transform your existing website into a mobile-friendly version.
Do you accept design files in formats like Ai, Indd, PNG, sketch, eps and jpg?
Yes, to make the conversion process hassle-free for a wide range of our clients, we accept these design file formats and more.
Is your responsive web design SEO-friendly?
Yes, we convert PSD Design to responsive website and you will get advantages of a responsive website that boosts search engine rank.
Can you upload the markup files on my server once they are completed?
Yes, after we are finished with development and testing, we can upload the files on your server.
Can you add image and video files in my responsive web design?
Yes, we add flexible images and videos to your responsive website that adapt to the target screen resolution.
Can I have a look at some examples of your PSD to Responsive HTML / HTML5 services?
Yes, you can take a look at our successfully completed projects in the portfolio section of the website. For more info, you can also contact us.
Look no further for the best Responsive web design service as we are the most sought-after PSD to Responsive Company. Let us know your requirements & Request a quote today!
Having any query?
Reach us through the below given form. We will connect to you shortly!
Happy Stats
70+
80+
1094
1800
Testimonial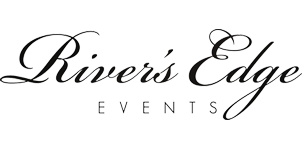 William Watt
Megawatt Media, RiversEdge

I am very pleased about my decision in selecting such a grand service from HTMLPanda. The email template that they delivered is not only good in quality, but very enhancing. I am very curious to see all other services with them. It was my great experience with the technical team. The whole team is very supportive and friendly in every kind.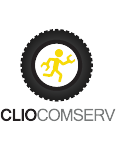 Bogdan Nita
ContentSpeed Cliocom

I love the service they offered. The applications they developed are very much interactive because after receiving the applications I did not need to go crazy to understand every function. There was time when, I was in the dilemma that selecting their service would be beneficial. After having their services, I felt really good and I am thinking to do business with them again in future.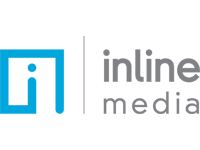 Arno Kriek
Alblasserdam, www.inlinemedia.nl

Fast, Reliable and high quality, that's what HTMLPANDA.COM stands for. We have been using the services for a couple of years now, for big projects and smaller rush projects. The quality is always high, and that's important to us, because their work literally set the foundation for the websites for our clients.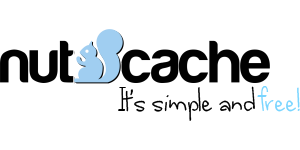 Sébastien Boyer
Canada, www.nutcache.com

I am very happy with the service of HTMLPanda due to its prompt and speedy communication, which is exactly same as advertised.
Portfolio