Titanium Application Development Service
The best part of using Titanium framework for mobile application development is that it as a feature-rich SDK that aids in the development of cross-platform apps for a range of platforms like iOS, Android, Windows, and others. Without using any OS specific languages like Java, Objective-C or Swift, you can have mobile apps with native features. The tablet SDK even allows the development of apps with iPad's native functionalities.
HTMLPanda is highly-proficient Titanium App Development company in delivering the top-quality service of Titanium app development framework to our clients in order to increase their development productivity during mobile application formation. We have a team of experienced developers, who have delivered varieties of projects to more than 1085 clients in 80+ countries all around the world.
Compelling Reasons to Choose HTMLPanda for Titanium Mobile App Development
We provide a comprehensive package that also includes backend and API development.
Our Titanium framework development experts first understand your requirements over meetings and discussions and then get down to code.
With us, you can rest assured about quality assurance and post-release testing.
We also offer uninterrupted support and change management of the app for our clients.
We have extensive experience of Titanium app development as we have catered thousand of clients and completed many successful projects.
To fit your business needs, we have several models to offer.
An Enviable Team of Titanium Application Development Experts
A product is as good as the team that builds it. That is the reason why we have invested in a team that is technologically competent enough to accomplish projects of high complexity. Talking about the skill-set, the developers in the team are masters at using the Appcelerator Titanium Studio in its full potential and also deft at languages and technologies like HTML5, JavaScript, CSS3 and many other associated web standards. Through our excellence and grasp on the technology, we have been able to mark our strong existence.
Perks of Availing Our Titanium App Development Service
Best of The Skills

Our team of Titanium app development experts is equipped with all the required skills to build apps that take your ideas to the next level.

Apps For Diverse Genres

Our expertise in Titanium mobile application development is not confined to a few genres but extended to a wide range of genres and industries.

Uninterrupted Support & Maintenance

In order to make the process of deployment of Titanium apps a breeze, we also offer round the clock support and maintenance of the apps including the updates.

Apps With Native-Like Features

With the help of APIs for a wide array of devices and platforms, we are able to build Titanium mobile apps with native-like features to enhance the UX.

Reduced Turnaround Time

With a proven methodology of Titanium app development, we are able to streamline the process and deliver the projects within the stipulated time.

Flawless Design And Coding

Flawless app design is our forte. Using the support for JavaScript and media codes in Titanium, we are able to code the app in the best way possible.

Affordable Titanium App Solutions

We believe in providing services that are within the reach of even the new players in the market. It goes without mention that we price our services competitively.

Seamless Communication

Communication is facilitated by several channels including a project management system, thus making it easier for the clients to keep a tab on the progress of the project.

Tested Approach to App Development

Our approach towards Titanium app development is quite structured and streamlined. This leads to better-designed apps at the end.

Apps With Rich User Experience

The Titanium mobile apps that we build have a great emphasis on the UX. We make full use of the built-in Titanium features to create a rich UI and UX.
Our Wide Array Of Titanium Mobile Application Development Services
Titanium backend and API development
Custom Titanium mobile app development
Titanium framework development
Cross-platform mobile app development
Titanium mobile applications for iPhone, iPad, and Android
Titanium consulting and integration services
App distribution through Titanium mobile marketplace
FAQ!
It has been our earnest attempt to include all the relevant information about Titanium app development service offered by HTMLPanda. To quench your queries, we have also compiled some frequently asked questions related to different aspects of Titanium app development. If any of your doubts related to Titanium application development remain unanswered, direct them to us using your preferred mode of communication. We are here to listen.
What difference will Titanium app development bring along?
Titanium is an open source mobile app development framework that aids in the development of cross-platform mobile apps. With Titanium Framework Development, you get a single app that can be made to run on a plethora of mobile platforms like iOS, Android, Windows and many other. Moreover, apps can be built quite rapidly using the platform.
How is Titanium application development cost-effective?
Titanium is an open source mobile app development framework, hence creating mobile apps is quite affordable. Moreover, a single app is wrapped inside different native containers depending on the operating system.
How much cost should I expect for Titanium application development at HTMLPanda?
A fixed cost of Titanium mobile application development cannot be determined as it depends on various factors comprising the size of the app, its complexity, third-party licenses, etc. Rest assured that you will be offered Titanium mobile app development service that is value for money.
Can you build Titanium mobile apps for e-commerce industry?
Yes, we have immense expertise in various genres of Titanium app development including e-commerce apps.
Is it possible for me to monitor the process of app development as a client?
Yes, we believe in complete transparency and hence, we have provisions in place that let our clients monitor the Titanium app development progress and suggest changes if needed.
Is there any estimated turn around time for Titanium mobile app development?
Similar to the cost, the turnaround time also depends on a series of factors like size and complexity of the app. Our expert developers make sure that you get your Titanium app delivered within the agreed-upon timeframe.
Planning to join the mobile platform with a high-performance app that does justice with your business dreams and aids you in taking your dreams forward. Get in touch with us for Titanium app development that would change the perception of your business for good.
Having any query?
Reach us through the below given form. We will connect to you shortly!
Happy Stats
70+
80+
1094
1800
Testimonial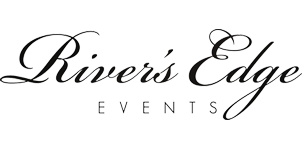 William Watt
Megawatt Media, RiversEdge

I am very pleased about my decision in selecting such a grand service from HTMLPanda. The email template that they delivered is not only good in quality, but very enhancing. I am very curious to see all other services with them. It was my great experience with the technical team. The whole team is very supportive and friendly in every kind.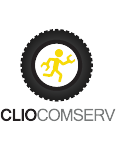 Bogdan Nita
ContentSpeed Cliocom

I love the service they offered. The applications they developed are very much interactive because after receiving the applications I did not need to go crazy to understand every function. There was time when, I was in the dilemma that selecting their service would be beneficial. After having their services, I felt really good and I am thinking to do business with them again in future.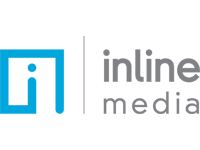 Arno Kriek
Alblasserdam, www.inlinemedia.nl

Fast, Reliable and high quality, that's what HTMLPANDA.COM stands for. We have been using the services for a couple of years now, for big projects and smaller rush projects. The quality is always high, and that's important to us, because their work literally set the foundation for the websites for our clients.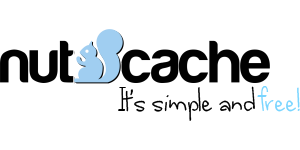 Sébastien Boyer
Canada, www.nutcache.com

I am very happy with the service of HTMLPanda due to its prompt and speedy communication, which is exactly same as advertised.
Portfolio