Web Application Development Services
As a renowned web application development company, HTMLPanda has an unmatched expertise in web application development. Having catered to hundreds of clients from all around the globe, our team is highly skilled, seasoned and motivated to offer web apps that are nothing short of the best.
Mobile Web App Development technologies implemented by us is is a blend of programming skills, structured Web App Development framework and clean coding practice that help us build web apps that are epitome of excellence. Incorporation of proven architecture pattern and guidelines enable us to afford remarkable web app development services to our clients who vouch for our efficiency and unmatched timeliness. The web apps that we create manifest our passion towards the technology and dedication towards the clients that place their trust in us.
Qualities that define our web application services
The web applications we build are responsive, cross platform and highly scalable.
We implement structured framework programming and proven software development methodology.
Clean code and APIs are our USPs.
We follow the most stringent coding best practices and guidelines resulting in flawless apps free from all errors and bugs.
We use the MVC pattern that separates the design from the logic and helps in writing manageable code.
Implementation of the most advanced tools, frameworks JS libraries is a part of our web app development services.
Our Coveted Web Application Development Team
The quality of the team directly translates into the quality of web apps. Our web application development team is exceptional when it comes to skill set, expertise and experience. Equipped with extensive experience in web app development, our developers are well versed with technologies like PHP, HTML5, CSS, JavaScript and its libraries and other associated technologies. Apart from the skills, the developers are also always updated with the latest trends in development and understand the pulse of the users. We can proudly say that our team is composite, deft and motivated to take on any project that comes its way.
Why Choose HTMLPanda as Web Application Company!
Structured app development

Our approach towards custom Web Application Development Services is quite structured and based on proven development methodology. We make use of the best web app development frameworks to achieve quality in our web apps.

Cross-Platform Apps

The web apps we develop for our clients are designed to be cross-platform. These apps are rendered equally well and without any flaw on desktop browsers as well as the small screens of the mobile phones and tablets.

On-Time Project Delivery

Following structured and architectural patterns ensures that the projects are completed on time without comprising on the quality of the apps. On-time completion leads to timely delivery and deployment of the web app.

Affordable Web App Solutions

There are several web application development companies but a very of them can offer such affordable and value-for money web app development services as we are. We believe in offering exceptional services at the best price.

Support for Back-end & Integration

Apart from web app development, we also provide additional services such as back-end support and integration which are very crucial to the proper functioning of the web app. We not only develop but also deploy effectively.

Stringent W3C compliance

The code that we write are clean, structured and commented. This is done to comply with the guidelines laid out by W3C which implies high quality. As our apps are W3C validated, you can be rest assured of its flawlessness.

Transparent & Effective Communication

We are a Custom Web Application Development Company that believes in taking our clients along. We offer a wide range of communication medium that guarantees transparent and effective co-ordination between clients and developers.

Diverse genres of apps

Our custom web application development services are not confined to any particular set of genres. In fact, we offer web app development across a diverse array of genres that include e-commerce, health, education, blogs, social network, online discussion forums, location based apps etc.

Talented Professionals

The reason why we have been successful in churning out successful apps is the team of developers that we engage. We have a highly motivated tea of web app developers who utilize their skills and creativity to transform your app idea into engaging web apps.

Round the Clock Maintenance

Our association with our clients does not end at the successful development and deployment of the project. We are very much there for our clients when they need our support. We never hesitate to bend over backwards to resolve the app associated issues.
Our Diverse Web Application Development Services
Custom web application development
E-commerce web apps
Games
Blogs and forum development and many others.
FAQ!
To get our service across in the most effective and simplified way, we have compiled some frequently asked questions. These questions are comprehensive and will answer most of the common queries. However, in case you have other questions and issues, feel free to speak to us.
Is there a fixed or standardized cost for web application development service?
There is no fixed cost of web app development, however, we can offer you the best prices according to the individual requirements. We also help our clients with the monetization policy of the app so that they can assess the ROI beforehand.
Will the web apps developed by you compatible for all devices?
Yes, the web apps are built using technologies that are device and platform independent. You will be able to access these web apps on all devices that support internet and web browsers. However, some specific functions may not be available on a few older generation devices.
How much time will be required in web application development?
The time need in web app development is dependent on a lot of of factors including the size, complexity and overall look & feel of the app. HTMLPanda is a web application development company with skilled developers and ensures minimum time to build quality web apps.
Will I be able to add and modify the app's content?
Depending on the web app, we will give access to the content management system using which you can add, modify, update and delete content from your app. It will mean that you will be in full control of your app's content.
I already have a business website, do I need a web app?
If your website is not optimized for mobile, you will need one. Else, we can optimize your website and convert it into a mobile-friendly web app that is accessible on both desktops and handheld devices.
I want to start my web app development project. How should I start?
You have arrived at the best place for availing web app development. To start with the process, contact us through your preferred communication channel.
If you are looking for a trusted web application development company for exceptional web app development, you are at the perfect spot. Just send us your requirements and we will get back to you asap. Contact us through your preferred communication channel!
Having any query?
Reach us through the below given form. We will connect to you shortly!
Happy Stats
70+
80+
1094
1800
Testimonial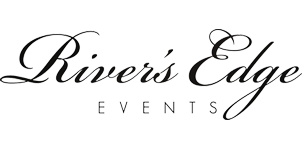 William Watt
Megawatt Media, RiversEdge

I am very pleased about my decision in selecting such a grand service from HTMLPanda. The email template that they delivered is not only good in quality, but very enhancing. I am very curious to see all other services with them. It was my great experience with the technical team. The whole team is very supportive and friendly in every kind.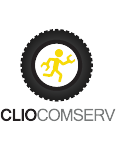 Bogdan Nita
ContentSpeed Cliocom

I love the service they offered. The applications they developed are very much interactive because after receiving the applications I did not need to go crazy to understand every function. There was time when, I was in the dilemma that selecting their service would be beneficial. After having their services, I felt really good and I am thinking to do business with them again in future.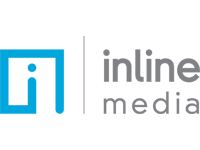 Arno Kriek
Alblasserdam, www.inlinemedia.nl

Fast, Reliable and high quality, that's what HTMLPANDA.COM stands for. We have been using the services for a couple of years now, for big projects and smaller rush projects. The quality is always high, and that's important to us, because their work literally set the foundation for the websites for our clients.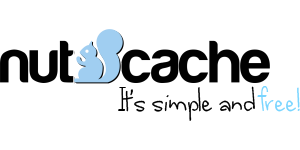 Sébastien Boyer
Canada, www.nutcache.com

I am very happy with the service of HTMLPanda due to its prompt and speedy communication, which is exactly same as advertised.
Portfolio