What sort of company is HTMLPanda?
HTMLPanda, a prominent subsidiary of Webby Central, which is located in Fremont, (USA) that offers quality-rich & incredible services such as Website development (PSD to XHTML, PSD to HTML5, PSD to Responsive Websites, PSD to Mobile Websites), Mobile Application development (Web apps, Hybrid apps, jQuery mobile, jQTouch, Sencha Touch, PhoneGap and Titanium), Email (Desktop & Responsive Email Template) as well as JavaScript services as per clients' requirements. The main motto of HTMLPanda is to provide exclusive & tailor-made solutions to the esteemed clients worldwide. The design is given by you to us that may be in any format including AI, JPEG, EPS, GIF, PNG or PSD, which is then converted by experts into W3C validated markups by using latest tools & technologies.
What is W3C markup validation service?
The markup validation service is affirm by W3C that is useful in checking the validity of web documents. Our codes strictly abide by the rules and guidelines of the World Wide Web consortium standards.
Who are the end-users of these services?
Beginner, who wants their inputs to be converted into remarkable websites, mobile applications, email or JavaScript objectives.
Designer, who needs PSD pages that are quickly and efficiently coded to high-quality, cross-browser compatible and valid HTML/(X) HTML and CSS markup.
Programmers, who need CSS for all the HTML/HTML5/(X) HTML solutions.
Users, who want mobility condition for their mobile applications.
In which technologies and frameworks does the HTMLPanda has expertise?
HTMLPanda deals in various technologies and frameworks such as:
TECHNOLOGIES
HTML/HTML5
CSS/CSS2/CSS3
XHTML
jQuery
JavaScript
FRAMEWORKS
HTML Frameworks
Foundation
Gumby
Bootstrap
UnSemantic
Skeleton
Less Framework
Golder Grid System
320 & UP
Frameless
960 Grid system
Fluid Baseline Grid
HTML5 KickStart
CSS Frameworks
Less CSS
Sass
Compass
Clearless
Less Hat
Less Elements
HTML/CSS
XHTML1/CSS2
HTML5/CSS3
Retina display
Email Template Frameworks
Desktop Email Conversion
Responsive Email Conversion
MailChimp/Campaign Monitor/Constant Contact/iContact
Background Image in Emails
Can you convert old HTML into valid HTML5/CSS3 ?
Yes, old HTML can be converted into valid HTML5/CSS3. Contact us, if you want to discuss it in detail or send us your files and links.
What about your mobile application development expertise?
HTMLPanda accommodates a high-level of expertise in deploying complete mobile application development services to an extensive range of clients.
On which platforms you develop mobile application?
iPhone, Windows, Android, and Blackberry.
Give a brief introduction of your work style.
You can approach us for any kind of friendly and customer support from Monday to Friday at 9.30 am PDT to 6.30 pm PDT. Not only this if you want any adjustments regarding the delivery of the projects, then we can look into the possibility of speeding up the delivery process
Do you Sign NDA (Non Disclosure Agreement)? What is the use of Signing NDA?
Yes, we did sign NDA. By signing NDA, you can be assured that we will maintain your information in top privacy and will never show your design in our portfolio. We are ever ready to sign NDA.
What if we are not satisfied with your service? Is there any refund policy with your services?
In case you are not happy with our service, then we guarantee you to refund back your amount on your request.
Can you show some of your Email Template conversion works?
Yes, please follow the link: http://www.htmlpanda.com/portfolio.php Go through our portfolio page to see our different works: http://www.htmlpanda.com/portfolio.php
Do you hand code or use any software for PSD to HTML conversions?
We never used any software tool for conversion. Yes, we hand code all the pages.
How can we pay: Amex, Master card, Paypal?
Our default payment system is Paypal, so you can pay using your Paypal funds or by using your credit card through Paypal as well as you can make the payment directly to our bank with the help of wire transfer.
For tax authorities we need an invoice (via pdf). Does your company provide that?
Yes, our policies are implemented to provide invoice to all the countries globally. So, you do not have to worry about that.
Tax authorities request money not to be paid without an invoice, so we will also need an invoice for eventually occurring advance payment. Is this possible?
Do I need to send deposit for work?
Yes, you have to send only 30% upfront deposit in order to start working on your project because we understand the situation and risk of our client.
What are your payment policies?
We simply follow the 4 tier payment policy of our company that comprises of the following points :-
You need to pay us all amount upfront that means 100% advance, if you want us to work on your server directly or if you want us to show you the files by sending it to you each time after an update or if you want us to send you the final files, when the job is finished without waiting for any payment approval or any other issue.
You need to pay us 100% upfront amount in favour of HTMLPanda if your order value is less than $100 USD.
You just have to pay us 30% upfront amount in favour of HTMLPanda if your order is between $100 and $500 USD.
You need to pay us 50% upfront amount in favour of HTMLPanda if your order value is more than $500 USD.
How much payment must be deposit for starting the project?
It purely depends upon the cost of the project. Still, to get the complete answer to this question you need to go through the above answer.
What are the different modes of accepting the payment?
The different modes of payment by which you can pay us are via PayPal Credit Cards and also through Wire Transfer directly to our bank account.
Do you provide invoice for payment/transaction?
Yes, the transaction that you made to us on PayPal or in our bank using the wire transfer, then we will surely provide invoice to you.
Having any query?
Reach us through the below given form. We will connect to you shortly!
Happy Stats
70+
80+
1094
1800
Testimonial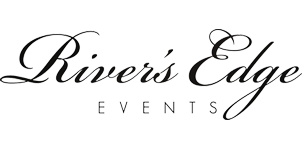 William Watt
Megawatt Media, RiversEdge

I am very pleased about my decision in selecting such a grand service from HTMLPanda. The email template that they delivered is not only good in quality, but very enhancing. I am very curious to see all other services with them. It was my great experience with the technical team. The whole team is very supportive and friendly in every kind.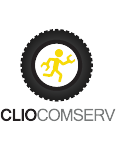 Bogdan Nita
ContentSpeed Cliocom

I love the service they offered. The applications they developed are very much interactive because after receiving the applications I did not need to go crazy to understand every function. There was time when, I was in the dilemma that selecting their service would be beneficial. After having their services, I felt really good and I am thinking to do business with them again in future.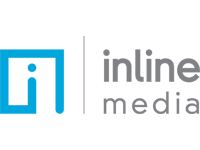 Arno Kriek
Alblasserdam, www.inlinemedia.nl

Fast, Reliable and high quality, that's what HTMLPANDA.COM stands for. We have been using the services for a couple of years now, for big projects and smaller rush projects. The quality is always high, and that's important to us, because their work literally set the foundation for the websites for our clients.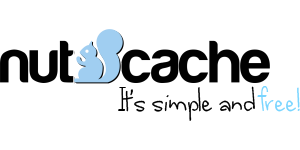 Sébastien Boyer
Canada, www.nutcache.com

I am very happy with the service of HTMLPanda due to its prompt and speedy communication, which is exactly same as advertised.
Portfolio