Whom Do We Serve?
We understand modern e-commerce business needs. Thus, building Magento stores for your clients that are built with agility, highly secure, bug-free, and load within seconds.

Our WordPress developers build quick-to-market and scalable WP websites for your startup. We know how to shape websites that help maximize profit.

Enterprise sites are vital for promoting new ideas, services, and products. We have extensive experience in developing, architecting, and maintaining enterprise-level web applications.
Button
Magento Development Services We Offer
HTMLPanda renders exceptional Magento web development services that magnetize traffic and increase conversion rates. Our diverse range of services include:
Custom Magento
Development

Customization is the core of e-commerce. Hence, we ensure providing custom Magento e-commerce development services specifically crafted to match your business needs that ultimately meet your dream online store.

Magento Easy
Migration

Magento migration is a challenging task, but not for our skilled developers. Our reliable Magento e-commerce developers empower your e-commerce business and unlock great opportunities with seamless Magento migration.

Magento 2
Development

With a pool of skilled, experienced, and certified Magento web developers, HTMLPanda offers next-gen e-commerce solutions for today's competitive era with best-in-class Magento 2 development services.
Magento Enterprise
Development

HTMLPanda leverages Magento Enterprise edition that boasts to be incredibly fast, vastly scalable, and backed with powerful out-of-the-box functionalities, transforming your e-commerce business.

Magento Multi-Vendor
Development

With robust Magento multi-vendor e-commerce development services, HTMLPanda turns your dream of becoming one of the best online multi-seller marketplaces into reality and establishes you as a reliable brand.

Magento Speed
Optimization

By leveraging the Magento speed optimization solution, HTMLPanda boosts the speed of your online Magento store; thus, improving store performance and overall shopping experience.
Explore Our Magento Web Development Portfolio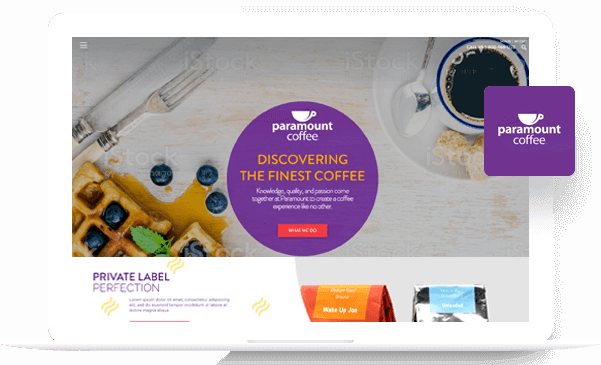 Paramount Coffee
Paramount Coffee is an online portal offering a wide range of services, including roasting, installation, cafe/coffee shop development, etc.
View Project
Visit our Portfolio
background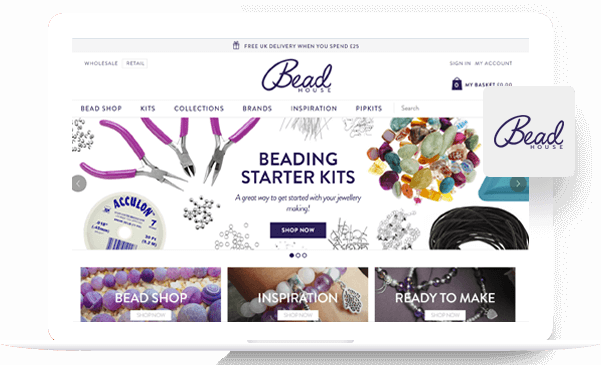 background
bbb icon star icon star icon star icon star icon star icon
clutch icon star icon star icon star icon star icon star icon
yelp icon star icon star icon star icon star icon star icon
trustpilot icon star icon star icon star icon star icon star icon
goodfirms icon star icon star icon star icon star icon star icon
Our Expertise In Magento eCommerce Web Development
By employing all the advanced, popular tools, builders, plugins, and frameworks within the Magento space, we have delivered Magento stores that lead to success.
Partner & Awards In eCommerce Success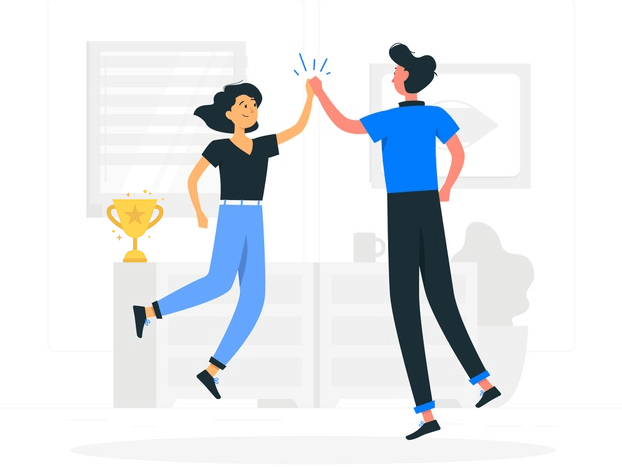 Why Choose HTMLPanda For Magento Website Development?
98 %

ClientSatisfaction

20 +

Countries withHappy clients

320 +

Magento ProjectsCompleted
HTMLPanda has a team of skilled Magento certified developers that are well experienced in handling all types of Magento requirements (from basics to complex).
Integrating the top-notch security measures, including SSL, firewalls, data encryption, two-factor authentication, and more, we ensure safe and secure Magento development, miles away from hackers' reach.
Being an expert Magento development agency, HTMLPanda has successfully delivered hundreds of Magento stores so far with utmost client satisfaction.
HTMLPanda ensures building intuitive Magento stores that offer a superior shopping experience to your customers; thus, transforming your e-commerce business.
Our expert professionals leverage the power of Magento APIs, integrate POS, CRM, and accounting systems to streamline processes and maximize outcomes.
Considering the importance of analytics in e-commerce businesses, our Magento web designers craft custom e-commerce analytics that gives accurate insights, reports, and more, making your store more profitable.
Let's Talk Magento Now
Media Coverage
HTMLPanda has received immense appreciation from the industry's best.
Type of Magento eCommerce Websites
We've Developed
With years of experience, we have developed Magento stores for a wide range of business verticals with maximum client satisfaction so far, including: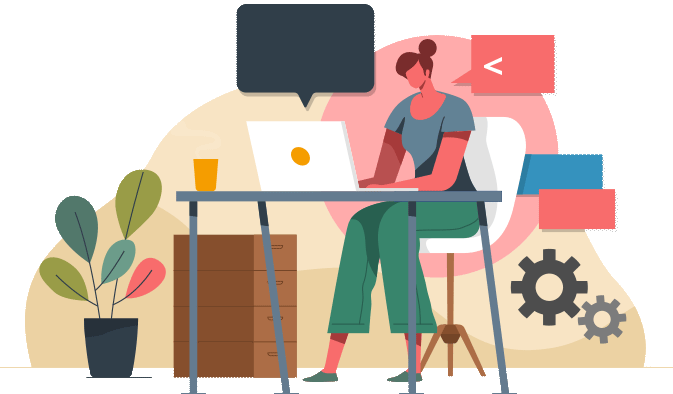 Furniture & home decor website
Beauty & Cosmetic Website
Health and wellness websites
Electronic shopping store website
Food & drink ordering websites
Online grocery shopping websites
Toy & baby products website
Women's fashion & clothing websites
Gifts & flower delivery website
Fitness & sports website
Auto & car parts website
B2B e-commerce website
B2C e-commerce website
Our Magento eCommerce Store Development Process
In the First 24 Hours
1

We gauge and understand your requirements and align a business analyst.

2

Based on the discussions, we create a project roadmap

3

A quote is presented after all the questions are answered
After the Quote Gets Approved
1

We create the project on Bitrix24 CRM and assign the project manager

2

Our team starts designing and developing your Magento website

3

Timely updates are shared, and feedback is annotated

4

The website is tested meticulously with a manual and automated approach

5

We share the test reports with you and fix issues before delivery

6

You review the website, test, and accept it
Launch
✓

We publish the website on your live server (or share in ZIP file format)

✓

We embrace post-launch website support, offering support & maintenance services to resolve all your technical issues.
Why Choose Magento For Your eCommerce Website Development?
Magento is widely adopted for being open-source, flexible, and SEO-friendly. Here are some stronger reasons to choose Magento for your online store development.
Easy Catalog Management

Magento's excellent catalog management system improves your overall productivity by automating and streamlining time-consuming tasks.

SEO-Friendly

Magento offers tons of SEO features, including SEO-friendly URL structures, sitemaps, tags, and more that increase your store's visibility and rank you higher on search engines.

Scalable and Powerful

Magento provides a scalable and powerful infrastructure that starts your e-commerce business on the right foot, helping you stand out from others.
Accounts Management

Magento's robust account management system lets you easily maintain accounting for different currencies and local taxes, enabling you to operate stress-free.

Stable and Secure

Magento's e-commerce solution is the best of its kind with a stable and secure platform, helping you grow your e-commerce business in no time.

Third-Party Integration

Magento's third-party integrations streamline your e-commerce business processes; thus, increasing the overall efficiency and profitability of your online store.
What Do Our Clients Say?
HTMLPanda did a great job on our Magento e-commerce site. The developers were friendly and professional, constantly communicating with us about the progress of their work while giving helpful advice when we needed it! I am extremely impressed with their technical skills and their way of serving.
HTMLPanda is a great designer, and we are happy with the website they crafted for our e-commerce business. They completed every project diligently, which means HTMLPanda's design skills can be trusted! We highly recommend them if you want an online shop like ours or something similar - without any doubts in your mind that this will work out well.
We've worked with HTMLPanda for more than 2 years. As a small e-commerce company, We were looking for a website design and development firm that could translate our business goals into real-world value. We have been overwhelmed with the quality of work and their helpful insights for our company. It was great working with the HTMLPanda team.
HTMLPanda has always been a responsive and helpful partner for us, helping to increase our revenue by 200%. They're always available if you need them- even after your project is done!
Let's Kick Start Your Website
Development
Have you developed a Magento-based multi-vendor marketplace?

Yes, being a leading Magento development agency, we have developed many successful multi-vendor portals on Magento and headless e-commerce combinations.

What is the cost of building a Magento website?

There cannot be a one-size-fits-all price for Magento e-commerce development services as the cost depends on several factors, such as the complexity involved, the number of features to be integrated, the project's scale, etc.

How long does it take to build a Magento online store?

The development time of a Magento-based website depends on your business needs. We adopt agile methods and work on strict deadlines to deliver your project under a decided timeline.

What is your experience in building B2B or B2C e-commerce websites on Magento?

Serving as a reliable Magento web development company for several years, we at HTMLPanda have an in-house team of experienced Magento website developers who are well-versed in handling all of your e-commerce requirements and delivering exactly what you want.

Can you migrate my existing website to Magento without losing SEO?

Yes, we preserve your website's metadata, URLs, implement 301 redirects (if required), use the right heading tags, and follow other on-page practices to ensure that your website does not lose the SEO and rankings.

What type of support can I expect from your team?

We provide 24X7 support to our customers. You don't really need to worry about your Magento e-commerce store when you choose us for your e-commerce support.