Who can Avail Our Web Development Services
We understand your business needs; thus, delivering you the first-class Figma to HTML conversion services for your client deliveries, helping you drive more revenue.

Enterprise sites are vital for promoting new ideas, services, and products. We have extensive experience in developing, architecting, and maintaining enterprise-level web applications.

We are well adept in giving shape to the startups by offering the high-quality services of Figma to HTML conversion that catalyzes business growth.
Button
Our Figma to Code Conversion Service In Demand
By adopting a unique methodology and quality-assured services, HTMLPanda converts your Figma design into stunning, well-commented, and secure websites.
Figma to HTML

Figma to HTML

With the experience we've gained and the projects handled over the years, we can help you convert your Figma designs into pixel-perfect, fully responsive, bug-free, and high-quality HTML websites.

Figma to WordPress

With our team of skilled WordPress developers, we code your Figma designs and prototype and get them converted precisely into a custom, responsive, and user-friendly WordPress theme.

Figma to Magento

We provide an optimum Figma to Magento service that will breathe life into your design. Our professionals code and convert your Figma design into a sales-driven and buyers-friendly Magento store
Figma to Shopify

Our Shopify experts at HTMLPanda convert your Figma designs and prototypes into a responsive, browser-compatible, and functional Shopify store that drives sales and help you generate better revenue.

Landing Pages

Figma to Landing Pages

With our skilled engineers at HTMLPanda, get your beautiful Figma design coded in compelling landing pages that persuade your prospects to take the necessary action, increasing conversion rates.

E-commerce Pages

Figma to E-Commerce Pages

We can bring your online business to the next level by converting your Figma design into high-quality Magento, Shopify, WooCommerce online stores, and other e-commerce solutions.
Our Portfolio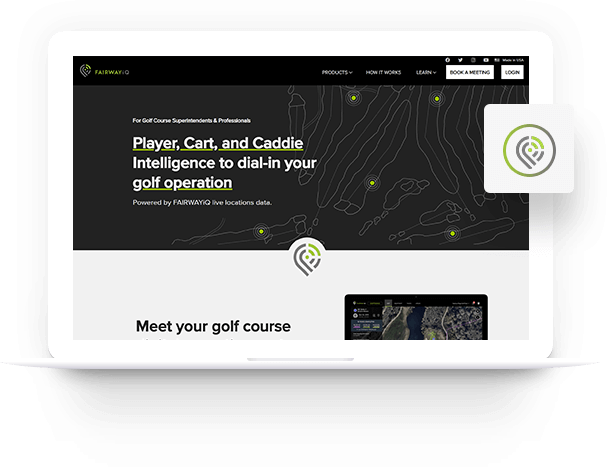 FairwayLocational Intelligence
98/ 100

Line

Page Speed

Passed

W3C validation

Fair

Mobile friendly
Visit our Portfolio
background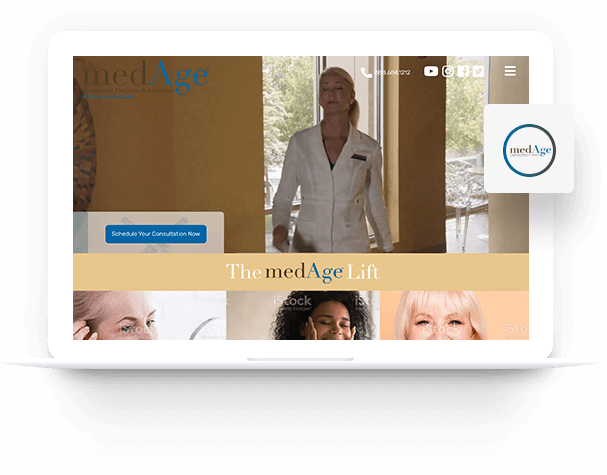 medAgeHealthcare Website
98/ 100

Line

Page Speed

Passed

W3C validation

Fair

Mobile friendly
Visit our Portfolio
background
Our Web Conversion Services
PSD to HTML
8,500+ front-end projects delivered
We deliver PSD to HTML & CSS conversion services to code your layered PSD files into high-performance and SEO-friendly HTML markups.
Sketch to HTML
600+ Sketch designs coded to date
We understand the know-how of Sketch app and code your sketch designs into W3C validated and fast-loading HTML markups.
PSD to Email Template
850+ Email Templates coded
With our PSD to responsive email template conversion service, we write tabular email code ensuring great email readability for your users.
Acclamations

HTMLPanda Listed Among Top Companies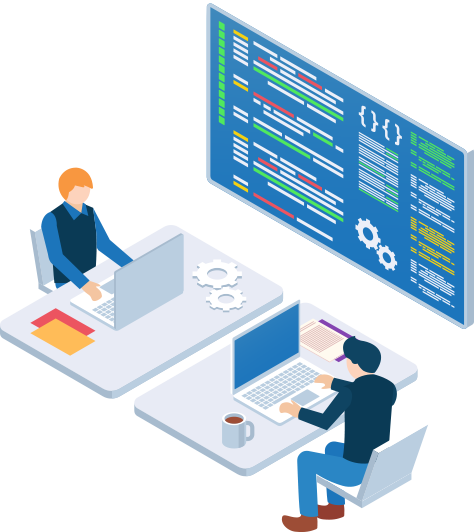 Our Figma to HTML Conversion Expertise
Created 8K+ Responsive Websites

Fully Responsive

Our team of experts turns your Figma design into a fully responsive HTML website that works flawlessly on all display sizes, including desktops, laptops, mobile phones, tablets, and other devices.

High-End Functionality

High-End Functionality

Our engineers at HTMLPanda leverage all the latest and advanced technologies, and integrate them into your website the right way to ensure you get the website backed with high-end functionalities.

Safe and Secure Website

Optimal Security

Everyone wants a highly secured website and our experts make it possible by encrypting your site's data, keeping software updates, incorporating HTTPS and SSL certificate, and a lot more.
Quality Meticulous Testing

High-Quality & SEO & Friendly Markup

With several years of experience, we are experts in HTML coding. Our professionals ensure to only write 100% high-quality, semantic code that's clean, well-commented, bug-free, and SEO-friendly.

Fully Responsive

Well-Optimized Load Speed

We code your Figma design into a responsive HTML site keeping all the search engine guidelines and in view and following industry best practices. Therefore, delivering fast loading website.

High-Quality & SEO & Friendly Markup

W3C Validation with & HTML & CSS Markup

The skilled team of experts at HTMLPanda ensures that HTML5 and CSS3 markup is validated through W3C to provide you with an impeccable and error-free HTML website.
Figma to HTML Conversion Process
In the first 24 hours
1

You send us the final components in JPEG, PDF, link or any other format for review.

2

We review the design and ask questions on functionalities, interactions, etc.

3

A quote is presented after all the questions are answered.
After the Quote Approved
4

You share the layered design files with us.

5

The projects created on Basecamp and a project manager is assigned.

6

We deliver timely updates for your review and feedback on Basecamp.

7

We deliver the project on time with all your feedback incorporated.

8

Files are sent to you in the Zip file, or we can install it on your/client-server.
Regular Updates
✓

We work on a test/development server with a white URL, so you can also share it with your customers to show work progress. In case you want us to work on your/client-server, so the 100% payment should be made in advance.
Order Now
What we value the most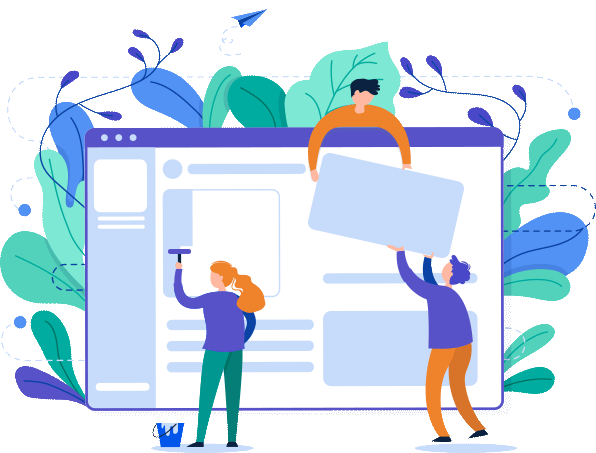 Usability

Our goal is to meet your expectations and needs, as quickly and dependably as possible. Thus, we always focus on enhancing your HTML website's usability as it is the key principle for user engagement and conversions for your website.

Functionality

HTMLPanda makes sure to provide easy navigation for your website as possible. We pay attention to strengthen the functionality of your website on multiple browsers and devices to enhance the user experience

Performance

Since the performance of your website directly affects your customer engagement, which is why we gauge the website thoroughly and enhance the performance accordingly be it UI, loading speed, or other things.
What's Included in Figma to HTML Service?
HTMLPanda offers top-notch service of Figma to HTML conversion by leveraging the latest technology and optimizing the performance finely.
Performance
Performance
Well Commented HTML & CSS

Google Analytics Setup

CSS sprite

High GTmetrics & Web.dev Score

Cross-Browser/
Device Compatible
Technology
Technology
Mobile-Optimized

Font Awesome

jQuery framework

SEO Semantic Coding

Hamburger menu
Why Choose
HTMLPanda?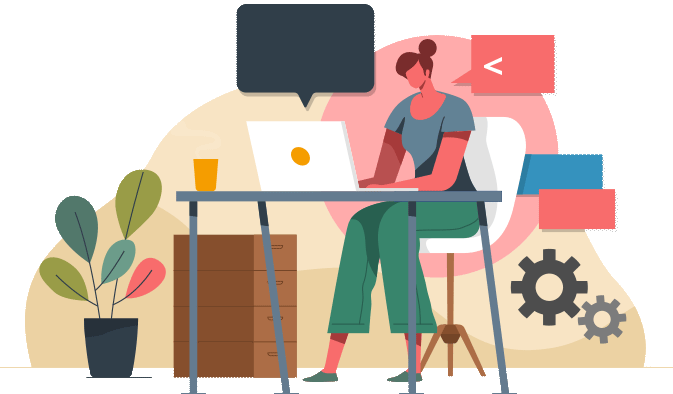 Mobile First with Retina Ready Approach

Pixel-Perfect Conversion

HTMLPanda emphasizes getting your Figma design converted precisely into a pixel-perfect website backed with high-quality code, adjusting website elements, fonts, and everything as per the screen resolutions.

High-Quality Code

Light-Weight, Ultra-Fast Code

Our engineers write clean, lightweight, easily readable, and highly vigorous HTML code that improves the page loading speed and makes the website way faster than ever.

Meticulous testing

Cross-Browser Compatible

Our quality analysts ensure that the HTML code is meticulously getting tested. Therefore, making it compatible with all modern browsers like Chrome, Safari, Firefox, Internet Explorer (IE), and others.

Quality Assurance

High Standard & Well-Commented Markup

We pay heed to high-standard and well-commented markup code which is as per search engine (latest) guidelines and industry best practices. Thus, ranking higher in the search engine result pages (SERPs).
Technologies
we are working with
JavaScript

JavaScript

CSS Framework

CSS Framework

Markup Language

Markup Language
JavaScript is a scripting or programming language that allows you to implement complex things on web pages such as displaying timely content updates, interactive maps, animated 2D/3D graphics, scrolling video jukeboxes, etc. JavaScript can update and change both HTML and CSS
AngularJS

AngularJS

ReactJS

ReactJS

Vue.js

Vue.js

Redux

Redux

React Native

React Native

Node.js

Node.js
A CSS framework is software that opens up a lot of options for you to use in your website development. This framework makes it easier and faster for you to develop a website. If you are looking for services such as speeding up your development, cross-browsing functionality, symmetrical layouts, etc. then do let us know.
Bootstrap 4

Bootstrap 4

Bulma

Bulma

Foundation

Foundation

Materialize

Materialize

Semantic UI

Semantic UI

Tailwind

Tailwind
Markup languages are generally designed for the processing, definition, and presentation of text. Our developers are specialized in coding for formatting the layout and style within a text file.
JavaScript

JavaScript

HTML5

HTML5

CSS3

CSS3
Feel Free to Send your design in any common format
We leverage you by allowing you to send your design in any common format you want such as:
Xd

Adobe xd

Photoshop

Photoshop

Sketch

Sketch

Illustrator

Illustrator
Indesign

Indesign

Zeplin

Zeplin

Invision

Invision

Figma

Figma
What Do Our Clients Say?
The excellent communication and cooperation during the project were commendable. The team ensured quality and timely delivery in the best possible manner. Would definitely consider it for future projects as well.
I am glad I hired HTMLPanda for my Figma to HTML conversion needs. The team is very knowledgeable and worked diligently on the project, kept everything transparent, and even smooth. Thank you so much guys for the great work!
I had a tremendous experience working with HTMLPanda and the team. The developers, managers, and analysts ensured both of us were on the same page. They delivered the website as promised with the same quality and within the defined time. Hope we team up again in the future.
I am really happy with the final outcome and the website we received. Working with HTMLPanda was quite fantastic; the team was very clear about every detail from the start and went the extra mile to make sure I was happy with the results. I applaud the team's hard work and highly recommend them to everyone!
HTMLPanda is just awesome to work with if you're looking for Figma to HTML conversion services. They gave me the exact solution I was looking for with the needed efficiency and accuracy. A big thumbs up here! Highly recommended!
Let's Kick Start Your Website
Development
Can you convert my Figma design into a responsive e-commerce store?

Yes, we can. Our proficient designers code your Figma design and turn it into a responsive, sales-driven, and buyers-friendly e-commerce store that generates higher ROI.

What technologies do you use to convert my Figma design into HTML?

HTMLPanda strengthens your Figma to HTML conversion project using modern cutting-edge technologies, including JavaScript, HTML5, CSS3, jQuery, Bootstrap, and more.

How much does it cost to turn my Figma design into an HTML website?

You can't really quote a fixed price for Figma to HTML conversion. The cost varies depending on various factors, including the number of pages, design complexity, features, integrations, and more.

How much average time does it take for Figma to HTML conversion?

It depends on your project type, size, and complexity. However, at HTMLPanda, we adopt the agile methodology and ensure to deliver your Figma to HTML project within the promised timeframe.

Are your markups for conversions SEO-friendly?

Yes. Our professionals employ a responsive, high-quality, and SEO-friendly markup during conversion to help you obtain good optimization that fits all the popular search engines.

Why should I choose HTMLPanda for my Figma to HTML conversion??

HTMLPanda adopts a mobile-first approach backed with pixel-perfect development. We ensure meticulous testing, leverage the newest technologies and standards to build a highly responsive HTML site.