We work for
We understand your business needs and deliver you an appealing WooCommerce website for your business growth and help you in driving revenue.

HTMLPanda offers a scalable WooCommerce site for the IT Department. We adopt a goal-based methodology that can turn your challenges into opportunities.

We are specialized in giving shape to the startups by offering an excellent web solution for a WooCommerce site that catalyzes business growth.
Button
WooCommerce Development Services at a Glance
Increase effectiveness and conversion rates of your WooCommerce websites with dynamic features, extended functionalities and lots more, with our diverse range of services:
WooCommerce Store
Development

Our team of experts leverages WooCommerce by keeping your target audience in mind, thus creating an e-commerce store tailored to match your business needs.

Theme Integration
and Customization

Our dedicated WooCommerce developers integrate the visually appealing customized theme based on your choice and give your online store a stunning look.

Shopping Cart
Customization

HTMLPanda incorporates custom functionalities to your shopping cart to provide your visitors with an enjoyable shopping experience via your e-commerce site.
Upgradation &
Integration

We upgrade your e-commerce store to the latest version of WooCommerce to ensure your online store is enriched with the latest features and functionalities.

Migration to
WooCommerce

HTMLPanda renders secure, seamless and glitch-free migration for your existing online store to WooCommerce, within the minimum span of time.

Module & Extension
Development

Our team of WooCommerce developers is skillfully trained in module and extension development that enriches your e-commerce site with desired functionalities.
WooCommerce Development Portfolio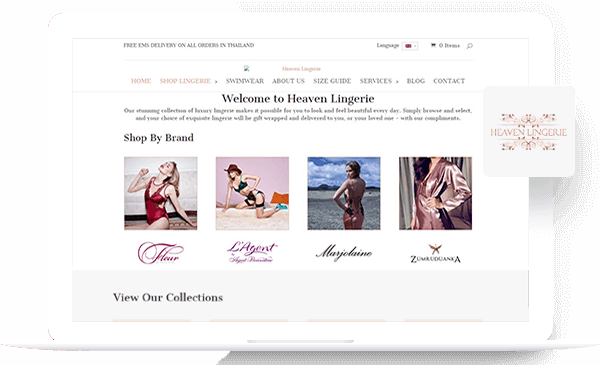 Heaven Lingerie
Heaven Lingerie is an online eCommerce website that offers a wide collection of lingeries, baby dolls, basques, etc.
View Project
Visit our Portfolio
background
background
bbb icon star icon star icon star icon star icon star icon
clutch icon star icon star icon star icon star icon star icon
yelp icon star icon star icon star icon star icon star icon
trustpilot icon star icon star icon star icon star icon star icon
goodfirms icon star icon star icon star icon star icon star icon
Our Areas of Specialization
Our reliable WooCommerce development services assure 100% customer satisfaction.
Partnership & Awards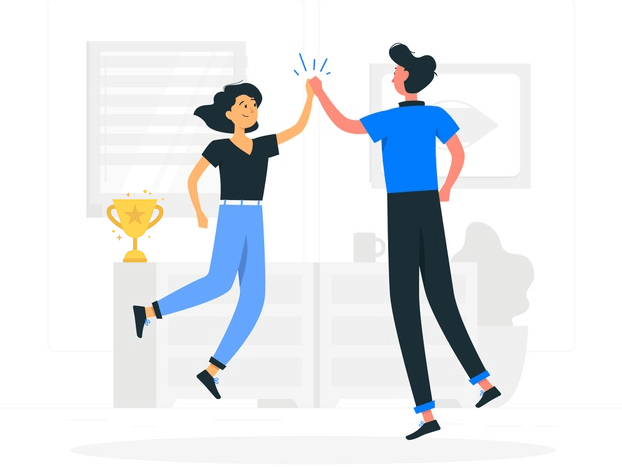 Why Choose HTMLPanda?
98 %

ClientSatisfaction

20 +

Countries withHappy clients

360 +

WooCommerce ProjectsCompleted
Dedicated WooCommerce Team
Our team of WooCommerce developers possesses years of experience in handling various WooCommerce business projects, thus guarantee to set the benchmark of perfection.
High Performance & Speed
Our dedicated WooCommerce team is field experts who craft a high-performance e-commerce website along with an ideal speed to entice potential visitors.
Server and Website Maintenance
HTMLPanda offers a complete server and maintenance support. We are available 24/7 to provide reliable service for your WooCommerce site.
Assured Quality
HTMLPanda works with a proven approach to handle the projects efficiently and ensure to deliver top-quality products to match the client's expectations.
POS, CRM, & Accounting Extensions
Our team of experts integrates POS, CRM, ERP, and accounting extensions to give your e-commerce store a competitive edge in today's landscape.
Focus on Website Security
Keeping security the first and foremost priority, we deliver highly-secure WooCommerce websites integrated with advanced security plugins, SSL, etc.
Let's Talk
Media Coverage
HTMLPanda got featured on some eminent and top-rated websites.
Type of WooCommerce Websites
We've Developed
With 6+ years of experience, we have diversified mastery in developing appealing WooCommerce sites.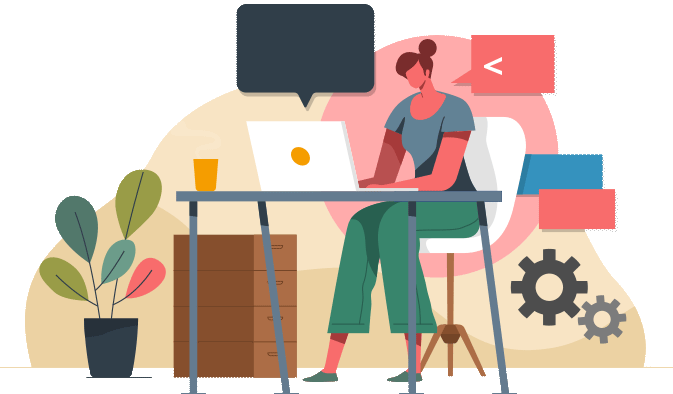 Furniture & home decor website
Beauty & Cosmetic Website
Health and wellness websites
Electronic shopping store website
Food & drink ordering websites
Online grocery shopping websites
Toy & baby products website
Women's fashion & clothing websites
Gifts & flower delivery website
Fitness & sports website
Auto & car parts website
B2B e-commerce website
B2C e-commerce website
Our WooCommerce Development Process
Discovery
1

We dig deeper to collect crucial details related to your business, competitors, and industry.

2

Analyze and plan project goals for smooth execution.

3

Work on structuring the new website with you to meet your goals.

4

A quote is provided after answering all the questions.
Development
5

Projects created on Bitrix24 CRM and a project manager is assigned.

6

We build HTML templates and CSS, code programming functionalities with new content data development.

7

We give timely updates on your Bitrix24 review and feedback.

8

We deliver the project on time with all your feedback incorporated.

9

Before the site goes live, we ensure meticulous testing for functionalities, page speed, and W3C validation.
Launch
✓

Once your website is created, tested, and reviewed, we launch your website!

✓

We embrace post-launch website support. HTMLPanda offers support & maintenance services to resolve all your technical issues.
Why Choose WooCommerce Platform?
With more than 3 million current users, WooCommerce offers a range of powerful features. We leverage the following features to facilitate the most amazing online shopping experiences.
Open-Source

Being an open-source web development platform, WooCommerce is flexible and available with advanced features that can elevate your online business.

Extensive CMS Features

Enriched with various CMS features including flexibility, simplicity, etc. WooCommerce has all the traits that can beat your e-commerce business competition.

Higher Security

Consistent updates make WooCommerce the most secure platform. The website made on WooCommerce cannot be hacked or accessed unauthorizedly.
Multi-Payment Gateways

WooCommerce enables you to integrate any particular payment gateway or multi-payment gateways to your online store that enhances customer experience.

Flexible and User-Friendly

Being the most flexible website development platform, WooCommerce facilitates you to make changes in content seamlessly by using the plugins.

Easy To Expand Store

With cutting-edge features, functionalities, etc., your e-commerce store expansion on the WooCommerce platform is easier than ever expected.
What Do Our Clients Say?
I found the HTMLPanda team a pleasure to work with. They helped us in re-designing and developing our e-commerce site. Their team is responsive and has been able to overcome some big obstacles.
I've worked with HTMLPanda on many complex web development projects. The positive attitude is shown by everyone that was amazing. I will recommend them to anyone who is looking for high-quality work delivered on time.
We hired HTMLPanda to help us with completing our e-commerce site setup and configuration. They delivered their work early and were very quick with updates based on my testing. We will be engaging with HTMLPanda again for the upcoming phases of our e-commerce site as well.
HTMLPanda impressed us with their knowledge, approach, and experience with WooCommerce. They had open lines of communication compared to other web development companies. It makes a difference having a tech team you can rely on. They are amazing....
Let's Kick Start Your Website
Development
Have you developed a multi-vendor marketplace on WooCommerce?

Yes, we have developed a few multi-vendor portals on WooCommerce and headless e-commerce combinations.

What is the cost of complete WooCommerce development?

The cost of WooCommerce development entirely depends on your business requirements, complexity, features, and functionalities. We offer a flexible pricing model to keep you at ease.

How long does it take to build a WooCommerce e-commerce store?

The WooCommerce store development time is entirely dependent on your business size, requirements, and functionalities integration. We ensure to deliver your online store within the promised timeframe.

What is your experience in building B2B or B2C e-commerce websites on WooCommerce?

We have great expertise in building B2B and B2C e-commerce websites on WooCommerce. Since our inception, we have coded hundreds of feature-rich e-commerce portals.

Can you migrate my existing website to WooCommerce without losing our SEO?

Yes, we will preserve your website's metadata, URLs, implement 301 redirects (if required), use the right heading tags, and follow other on-page practices to ensure that your website does not lose the rankings.

Can you add e-commerce functionality to my existing WordPress website?

Yes, we can. We use the WooCommerce plugin as well as Headless Shopify to convert your website into a complete e-commerce store.

Do you also offer post-completion support or maintenance services?

Yes, we do. We provide complete support and maintenance service. During which we perform a quality check, bug resolution, and more to keep your website updated and running.