Whom Do We Serve?
We consider your business needs and create WooCommerce stores tailored for your clients, built with agility, and meticulously tested with quality assurance.

Our WordPress developers build quick-to-market and scalable WP websites for your startup. We know how to shape websites that help maximize profit.

Enterprise sites are vital for promoting new ideas, services, and products. We have extensive experience in developing, architecting, and maintaining enterprise-level web applications.
Button
WooCommerce Development Service Offerings
Being an experienced WooCommerce development company, HTMLPanda builds custom-built WooCommerce stores using the latest technologies, incorporating dynamic features/functionalities, and more. Our diverse range of services include:
Custom WooCommerce
Development

Our skilled WooCommerce developers are adept at developing custom-made, one-of-its-kind WooCommerce stores with unique capabilities and functionalities, perfectly meeting all your e-commerce business needs.

Theme Integration
and Customization

Being a professional WooCommerce development agency, we integrate the eye-catching themes tailored around your specifications and needs for a unique look and feel that will leave even more of an impression than before.

Shopping Cart
Customization

By incorporating custom, enhanced, and needed functionalities into your shopping carts, HTMLPanda ensures your customers get a pleasant shopping experience every time they visit your WooCommerce store.
Upgradation &
Integration

We upgrade your WooCommerce store to its most up-to-date version; thus, ensuring your online store is well equipped with the latest features, functionalities, integrations, and updated security patches.

Migration to
WooCommerce

Our well-versed WooCommerce developers help you migrate your existing e-commerce website to the WooCommerce platform securely, accurately, and seamlessly in no time without losing any data during the transition.

Module & Extension
Development

Our team of WooCommerce developers at HTMLPanda is skilled in developing WooCommerce extensions and modules, making your WooCommerce store competition-ready with needed functionalities.
WooCommerce Development Portfolio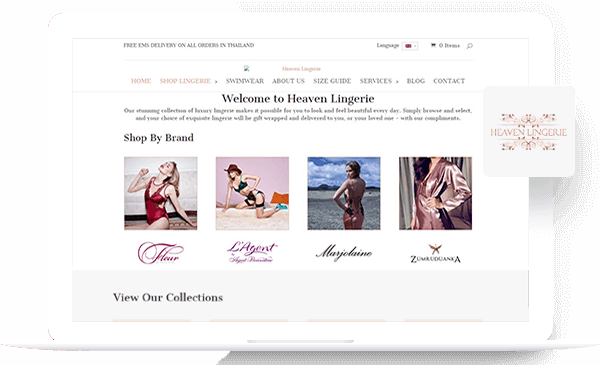 Heaven Lingerie
Heaven Lingerie is an online eCommerce website that offers a wide collection of lingeries, baby dolls, basques, etc.
View Project
Visit our Portfolio
background
background
bbb icon star icon star icon star icon star icon star icon
clutch icon star icon star icon star icon star icon star icon
yelp icon star icon star icon star icon star icon star icon
trustpilot icon star icon star icon star icon star icon star icon
goodfirms icon star icon star icon star icon star icon star icon
Our WooCommerce Expertise
We've delivered intuitive WooCommerce online stores backed with all the popular, cutting-edge tools, plugins, and frameworks within the WooCommerce space.
Partnership & Awards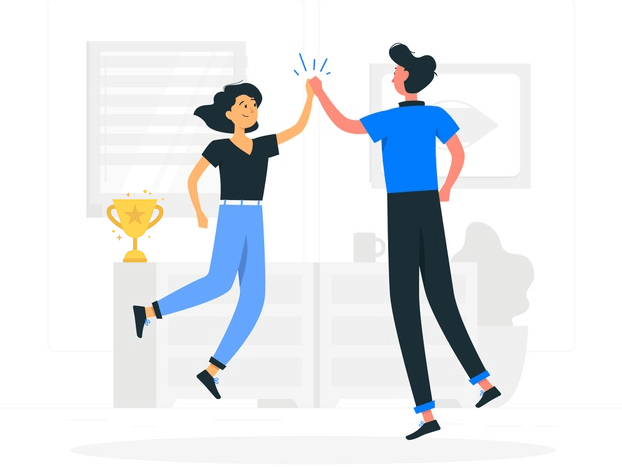 Why Choose HTMLPanda?
98 %

ClientSatisfaction

20 +

Countries withHappy clients

360 +

WooCommerce ProjectsCompleted
Our dedicated team of WooCommerce experts holds years of experience and knowledge in providing all types of WooCommerce development services (from basic to complex), ensuring to set the benchmark of perfection for others.
Our skilled team of WooCommerce developers is a field expert who builds performance-driven WooCommerce stores with a special emphasis on speed to provide a smooth shopping experience to customers.
By ensuring that your WooCommerce store is always up-to-date, secure, and bug-free with HTMLPanda's excellent server and maintenance support services, you can easily keep it up and running smoothly for years.
At HTMLPanda, we take every project as unique and ensure adopting a tried and tested approach to deliver high-quality WooCommerce stores specifically tailored to meet all your e-commerce business needs.
Our expert professionals leverage the power of WooCommerce and integrate POS, CRM, ERP, and accounting extensions to streamline processes, maximize outcomes, and give your WooCommerce store a competitive edge.
Integrating the top-notch security measures, including SSL, firewalls, data encryption, two-factor authentication, and more, we ensure developing highly secure WooCommerce stores that are miles away from hackers' reach.
Let's Talk
Media Coverage
HTMLPanda has received immense appreciation from the industry's best.
Types of WooCommerce Stores
We've Developed
Being an adept WooCommerce development company, we have mastered the art of developing WooCommerce stores for a wide range of business verticals with maximum client satisfaction so far, including: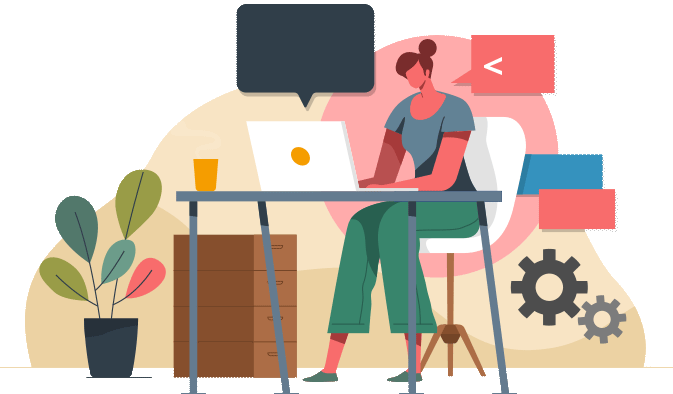 Furniture & home decor website
Beauty & Cosmetic Website
Health and wellness websites
Electronic shopping store website
Food & drink ordering websites
Online grocery shopping websites
Toy & baby products website
Women's fashion & clothing websites
Gifts & flower delivery website
Fitness & sports website
Auto & car parts website
B2B e-commerce website
B2C e-commerce website
Our WooCommerce Development Process
In the First 24 Hours
1

We gauge and understand your requirements and align a technical analyst

2

Based on the discussions, we create a project roadmap

3

A quote is presented after all the questions are answered
After the Quote Gets Approved
1

We create the project on Bitrix24 CRM and assign the project manager

2

Our team starts designing and developing your WooCommerce store

3

Timely updates are shared, and feedback is annotated

4

The website is tested meticulously with a manual and automated approach

5

We share the test reports with you and fix issues before delivery

6

You review the website, test, and accept it
Launch
✓

We publish the website on your live server (or share in ZIP file format)

✓

We embrace post-launch website support, offering support & maintenance services to resolve all your technical issues.
Why Choose WooCommerce Platform?
WooCommerce is a famed e-commerce plugin, gaining immense popularity worldwide. Here we outline some solid reasons to choose WooCommerce for your e-commerce development.
Open-Source

WooCommerce is an open-source e-commerce plugin that means anyone can leverage it and develop a hassle-free, sales-driven, highly customizable online store.

Extensive CMS Features

With an extensive range of CMS features, including flexibility, simplicity, and more, WooCommerce has everything you need to beat your competitors in today's time.

Higher Security

Constant security patches update makes WooCommerce the secure platform. The stores built on WooCommerce cannot be hacked or accessed unauthorizedly.
Multi-Payment Gateways

WooCommerce offers you the ability to integrate multiple payment gateways with your online store so that customers can get several payment options during checkout.

Flexible and User-Friendly

Being one of the most flexible and user-friendly e-commerce development platforms, WooCommerce facilitates you to make changes in your online store seamlessly.

Easy To Expand Store

With cutting-edge features, functionalities, and plugins, your e-commerce store expansion on the WooCommerce platform is easier than ever expected.
What Do Our Clients Say?
I found the HTMLPanda team to be responsive, creative, and knowledgeable. They've helped us re-design our WooCommerce site, so it meets all requirements for vendors today!
I've worked with HTMLPanda on many complex web development projects. Everyone showed a positive response towards the work HTMLPanda has delivered to us so far. I will recommend them to anyone who is looking for high-quality work delivered on time.
We hired HTMLPanda to help us with completing our WooCommerce site setup and configuration. They delivered their work early and were very quick with updates based on my testing. We will be engaging with HTMLPanda again for the upcoming phases of our WooCommerce site as well.
HTMLPanda impressed us with their knowledge, approach, and skills with WooCommerce. They had open lines of communication compared to other web development companies. It makes a difference having a tech team you can rely on. They are simply amazing.
Let's Kick Start Your Website
Development
Have you developed a multi-vendor marketplace on WooCommerce?

Yes, being an experienced WooCommerce development agency, we have developed many successful multi-vendor portals on WooCommerce and headless e-commerce combinations.

What is the cost of complete WooCommerce development?

The cost of WooCommerce development entirely depends on your business requirements, complexity, features, and functionalities. We at HTMLPanda offer a flexible pricing model to keep you at ease.

How long does it take to build a WooCommerce e-commerce store?

The WooCommerce store development time depends entirely on your business size, requirements, and functionalities integration. We ensure to deliver your online store within the promised timeframe.

What is your experience in building B2B or B2C e-commerce websites on WooCommerce?

Being an experienced WooCommerce development company, we hold great expertise in building B2B and B2C websites on WooCommerce. Since our inception, we have coded numerous feature-rich B2B and B2C sites.

Can you migrate my existing website to WooCommerce without losing the SEO?

Yes, we will preserve your website's metadata, URLs, implement 301 redirects (if required), use the proper heading tags, and follow other on-page practices to ensure that your WooCommerce store does not lose the rankings.

Can you add e-commerce functionality to my existing WordPress website?

Yes, we can. We integrate WooCommerce plugin to configure your existing website into a complete, feature-packed e-commerce store

Do you also offer post-completion support or maintenance services?

Yes, we do. We provide complete support and maintenance service. During which we perform a quality check, bug resolution, and more to keep your website updated and running.