Who can Avail of Our Minneapolis Website Development Services?
01

We deliver end-to-end website development solutions that drive sales and positive outcomes for your business. Working closely with your agency, we ensure your website represents your brand identity.

02

We have worked with startups for over a decade, leading us to understand their target audience, competitors, objectives, and challenges. It enables us to create websites that fulfill all your startup's needs.

03

Our clients range from fast-growing startups to global Fortune 500 companies. Working with well-established brands has given us access to more high-quality opportunities and a streamlined process.
Our Customer-Focused Minneapolis Website Development Services
WordPress Web Development

Using our extensive experience in WordPress development, we ensure your website is of the highest quality. Our web development services in Minneapolis harness the full potential of Wordpress to deliver dynamic solutions like custom WP development, WordPress migration, theme/plugin development, etc.

Custom Web Development

As a leading Minneapolis web development agency, we build custom website catering to your target user's demand to help you attract more customers and generate more sales. Our developers work closely with clients to define their requirements, enabling us to design customized solutions that reflect their brand identity.

Design to Code

With our unparalleled design-to-code services, we transform the UI into well-constructed source code to create a solid foundation for your website. Our developers focus on the best coding practices and standards to deliver error-free solutions that provide a better user experience and increase efficiency.

eCommerce Development

We understand your target customers and deliver user-centric eCommerce web solutions that serve their demands. With our focus on facilitating omnichannel presence, we ensure your ecommerce businesses grow revenue and increase customer reach.

Shopify Web Development

We are a one-stop destination for all your Shopify web development needs, whether designing a brand new website from scratch or migrating an existing one on Shopify. Hire Shopify developers from HTMLPanda to develop a website with an effortless payment process and optimum performance.

Web Hosting and Maintenance

We act as your technology partner at every step of the web development process, from ideation and design to maintenance. Our website hosting and maintenance services manage all your web development requirements, including downtime/uptime monitoring, CMS maintenance, ongoing updates, etc.
Take Your Business to the Next Level with Our Exceptional Web Development Services
We are a trusted Minneapolis web development company. Get our wide range of custom web development services in Minneapolis at best-in-industry pricing.
Get a Quote
Explore Our Web Developemnt Portfolio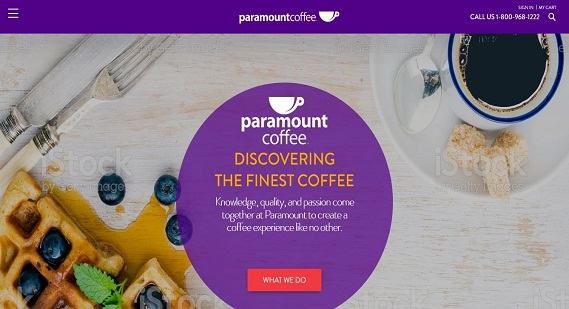 Paramount Coffee
Paramount Coffee is an online portal offering a wide range of services, including roasting, installation, cafe/coffee shop development, etc.
Visit our Portfolio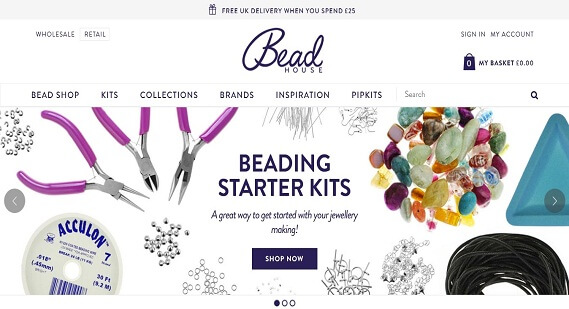 Bead House
Bead House is an online eCommerce portal offering a wide collection of Branded Jewelry and more products.
Visit our Portfolio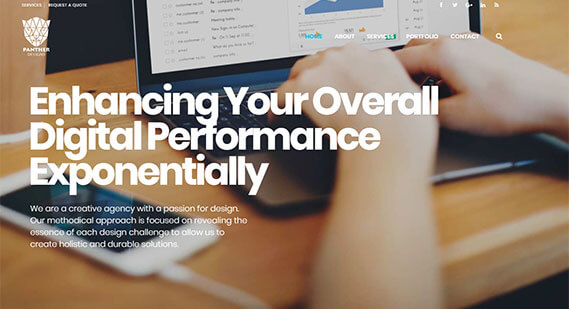 Panther Design
We developed a corporate website for Panther Design using WordPress to showcase their offerings and technology innovations.
Visit our Portfolio
Acclamations

HTMLPanda: Recognized Among the Leading Platforms
We are proud to have partnered with various top global brands and included them in our clientele.
This was an instrumental collaboration in helping them overcome challenges and achieve remarkable success.
Leveraging our web development expertise, we designed scalable and robust websites meeting their bespoke needs.
Our San Francisco Web Development Process
In the First 24 Hours
✓

We gauge and understand your requirements and align a technical analyst

✓

Based on the discussions, we create a project roadmap

✓

A quote is presented after all the questions are answered
After the Quote Gets Approved
✓

We create the project on Bitrix24 CRM and assign the project manager

✓

Our team starts developing your website

✓

Timely updates are shared, and feedback is annotated
Launch
✓

We publish the website on your live server (or share it in ZIP file format)

✓

We provide post-launch website support, offering support & maintenance services to resolve all your technical issues.
Media Coverage
HTMLPanda got featured on some eminent and top-rated websites.
What Makes Us a Trusted Minneapolis Web Development Company?
Intuitive UX and UI Design
Our skilled UI/UX designers have years of experience building creative websites with seamless user interfaces for various businesses. We understand your target audience and design an immersive UX/UI that renders a seamless experience.
Security First
For us, the security of your website is critical, and we prioritize it in our web development process. We implement robust security practices to protect your data and safeguard your website against malfunctions, phishing, cyber-attacks, and data breaches.
Unmatched Solutions
Our team of web developers and designers is driven by years of experience and expertise, enabling us to meet your business expectations with innovative web solutions. We focus on developing intuitive websites, prioritizing a detailed understanding of your needs.
On-Time Delivery
Our commitment to delivering exceptional websites within time and budget makes us an excellent Minneapolis web development agency. We have maintained a good track record of timely development of projects, helping us gain customer appreciation and credibility in the industry.
What Do Our Clients Say?
We create a positive and rewarding experience for every client. This nourishes long-lasting relationships that have been built on success and trust.
Our clients enjoy a seamless and satisfying journey by partnering with us. They get benefitted from exceptional results and attentive communication.
They follow well-organized processes and maintain high-quality website standards. We got on-time project delivery and are eager to collaborate with them again.
We never miss any deadline and ensure on-time delivery with a well-organized process and maintain high-quality standards simultaneously.
We never miss any deadline and ensure on-time delivery with a well-organized process and maintain high-quality standards simultaneously.
We never miss any deadline and ensure on-time delivery with a well-organized process and maintain high-quality standards simultaneously.
We never miss any deadline and ensure on-time delivery with a well-organized process and maintain high-quality standards simultaneously.
Let's Kick Start Your Website
Development
How much does it cost to build a website?

The total web development cost in Minneapolis changes as per the type of website you prefer to develop. For instance, a basic website can cost you $1500, whereas a custom website can cost as high as $30,000 or more.

How much time do you take to develop a website?

The complexity and objective of a website are two primary factors that affect how much time it takes to develop a website. Considering all such factors, it can take 2-4 months in total to build your website.

What technologies do you use for website development?

Our Minneapolis website development team is highly proficient in many web development technologies, such as Magento, Shopify, Prestashop, BigCommerce, etc.