PSD to Email Template Service
HTMLPanda takes the process of PSD to email template designing to the next level with its expertise and grasp on the technology. Immensely talented developers along with a proven methodology of email template creation offer PSD to email template conversion that spells pure magic for the users.
Email design template developer has the responsibility to create templates that convey the message across the intended audience in the most attractive and compelling manner and we are really good at it. Also, you can get the PSD design templates developed for a multitude of purposes like communicating with the clients, communicating with the colleagues and other employees, sending project proposals, and various others. HTMLPanda strives hard to create unmatched email newsletter designs and email marketing templates that meet the expectations and requirements of the clients precisely.
The Specialities of Our PSD to Email Template Conversion That Set Us Apart
Efficient PSD to desktop email template design conversion.
Lightweight and table-based coding resulting in better compatibility.
Cross-browser compatibility.
Strict quality testing and assurance.
Compatibility with all the major email clients.
Inline optimized CSS, thus providing better performance.
Complete adherence to the clients' requirement.
Our Coveted Team Makes The Process of PSD to Email Design Templates Conversion a Breeze
We are blessed with a great team with exceptional talent and skills including HTML and CSS. The developers have unmatched command over email template designing and are always updated on the latest trends. Backed by this set of highly skilled and self-motivated developers, HTMLPanda's position in the industry has sky-rocketed over the past 5 years. As of now, we have been able to cater more than 1000 clients from 70+ countries and the count is still on.
We Offer PSD to Email Design Template Conversion Service Adorned With These Features
Table Based Layout

Inline optimized CSS and tables are used for efficient positioning of layout in order to ensure increased performance supported by several email clients.

Quick Turnaround Time

We provide rapid design service to ensure faster turnaround time of PSD design templates project so that it is delivered to the clients in the least possible time.

Inintegration with MailChimp

We create MailChimp email templates to ensure that they are able to integrate with MailChimp email service as it is one of the most used email marketing solutions.

Clean and Bug-Free Code

Our developers write code that is free from all the bugs and in compliance with the standard practices. This leads to better email templates.

24x7 Support & Assistance

There is no need of being worried about the project even after its completion as HTMLPanda provides free technical support and assistance for 60 days.

Adroit Developers

We are backed by a team of developers equipped with comprehensive knowledge of email template design. Our developers are also aware of the latest trends.

Offers for large quantity orders

We offer custom prices for clients who order in bulk. Simply get in touch to get to know about the details of price specifications of project. We'll provide you a custom price for your order.

Inline Optimized CSS

In order to create PSD to Email templates that are rendered well on the desktops, we use inline optimized CSS that makes our email marketing templates more accessible.

Compatible With Several Email Clients

We perform PSD to email conversion in a manner that the templates are compatible with all major email clients like Gmail, Thunderbird, Outlook, Windows Mail, etc.

Truly Cross-Browser

We do not use any emulators to test our PSD to HTML email templates, check them on real 12 devices and 37 email clients like AOL, Gmail, Thunderbird, Outlook, Yahoo etc. Offers for large quantity orders.
Our Diverse PSD to Email Template Design Conversion Services
√ PSD to Desktop Email Template
√ Email Template Conversion
√ MailChimp Email Integration
√ Email Newsletter Template Design
√ MailChimp Template Design
√ Email Marketing Template Design
FAQ!
We have compiled most of the frequently asked questions in this list to help our users have an in-depth understanding of PSD to email desktop templates development and what difference we bring about through our services. In case you have any of your queries unanswered, choose any of the preferred communication channels and get back to us.
How is your PSD to email template conversion more advantageous?
We use inline optimized CSS with table-based coding so that your email newsletter template has a widespread reach. Moreover, we guarantee complete client gratification with high-quality and affordable service.
Do you allow the clients to oversee the PSD to HTML email project's progress?
Yes, we do. To keep complete transparency, we have provided options for the clients to oversee the progress of the project. They can do it using the project management system (PMS) or through any of their preferred communication channels.
Can you give an estimate of the cost to convert PSD to HTML email?
The cost of PSD to email template design conversion is not fixed as it depends on a range of factors. With HTMLPanda taking care of the email marketing template design, you can expect a highly cost-effective solution.
Do you provide support and assistance for PSD email template conversion?
Yes, we provide uninterrupted support and maintenance to our clients and the support is provided by the experts of PSD to email template conversion.
How much time should it take for PSD to HTML email template?
Email marketing templates created by us take much less time as compared to others; however, the exact time estimate cannot be determined as a lot of factors including specific requirements, email client integration, etc. need to be taken into consideration.
Do you code MailChimp template design?
Yes. Our developers are experts at building MailChimp email templates and MailChimp newsletter templates for our clients.
PSD to email templates ensure apps that your business enjoys a deeper reach and enhanced visibility. It is one of the most popular and effective options for your business to reach out to the prospective clients. Let us handle PSD to email template design conversion for you to get assured of the best-in-class service. Get in touch with us asap.
Having any query?
Reach us through the below given form. We will connect to you shortly!
Happy Stats
70+
80+
1094
1800
Testimonial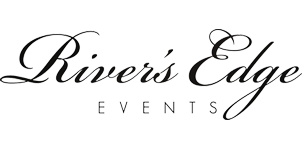 William Watt
Megawatt Media, RiversEdge

I am very pleased about my decision in selecting such a grand service from HTMLPanda. The email template that they delivered is not only good in quality, but very enhancing. I am very curious to see all other services with them. It was my great experience with the technical team. The whole team is very supportive and friendly in every kind.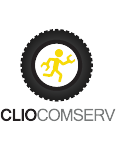 Bogdan Nita
ContentSpeed Cliocom

I love the service they offered. The applications they developed are very much interactive because after receiving the applications I did not need to go crazy to understand every function. There was time when, I was in the dilemma that selecting their service would be beneficial. After having their services, I felt really good and I am thinking to do business with them again in future.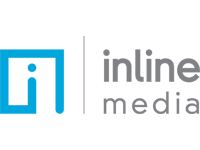 Arno Kriek
Alblasserdam, www.inlinemedia.nl

Fast, Reliable and high quality, that's what HTMLPANDA.COM stands for. We have been using the services for a couple of years now, for big projects and smaller rush projects. The quality is always high, and that's important to us, because their work literally set the foundation for the websites for our clients.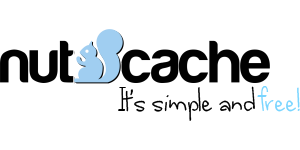 Sébastien Boyer
Canada, www.nutcache.com

I am very happy with the service of HTMLPanda due to its prompt and speedy communication, which is exactly same as advertised.
Portfolio