Who Can Leverage Our Web Development Services?
01

Our team of professional developers, designers, and project managers deliver high-quality websites. We provide industry-specific web development solutions that meet client requirements and expectations.

02

With our scalable web development Boston solutions, we cater to Startup's entrepreneurial spirit, innovative solutions, and rapid growth potential. Our web developers in Boston develop websites with the aim of achieving profitability and market success.

03

We have partnered with large, established organizations with immense market presence to deliver well-defined web solutions. Check out our dynamic portfolio, which speaks volumes of expertise and experience.
Our Customer-Centric Web Development Services Boston
Custom Web Development

We are one of the top web development companies in Boston, building consumer and business-focused websites. Our custom industry-specific web solutions are designed to fulfill your unique business demand, making us a credible technology partner.

eCommerce Web Development

Our professional web development Boston team is well-versed in various eCommerce platforms like Magento, Shopify, BigCommerce, etc. We take care of every aspect of eCommerce development, from strategy to development.

WordPress Web Development

We harness the power of WordPress, such as plugins, themes, quick installation, and security, to develop high-performing websites. Our developers are skilled in WordPress and know how to use them to build high-performing custom websites.

Design to Code

With a design-to-code service, we convert your design (PSD, Figma, Zeplin, Sketch, etc.) into high-quality websites that give you an edge over the competitors. We deliver well-designed and fully functional websites crucial to the success of any business.

Platform-Based Development

We understand platforms characterized by the use of specialized APIs, services, and hardware constraining development. By considering platform-specific constraints, we develop custom websites targeting suitable platforms.

API Development and Integration

Leverage our API development and integration services to ensure seamless data, applications, and device synchronization. We build robust APIs that facilitate smooth connectivity and advanced functionality.
Hire HTMLPanda to Win the Digital Game for Clients. Let's Connect Today!
Bring your creative ideas to life with innovative and strategy-driven web solutions. Contact us for reliable Boston web development services.
Schedule a Free Consultation
Explore Our Web Developemnt Portfolio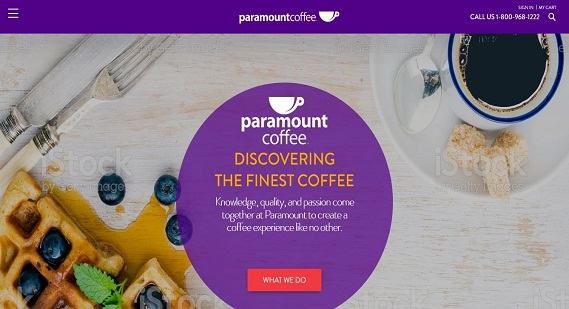 Paramount Coffee
Paramount Coffee is an online portal offering a wide range of services, including roasting, installation, cafe/coffee shop development, etc.
Visit our Portfolio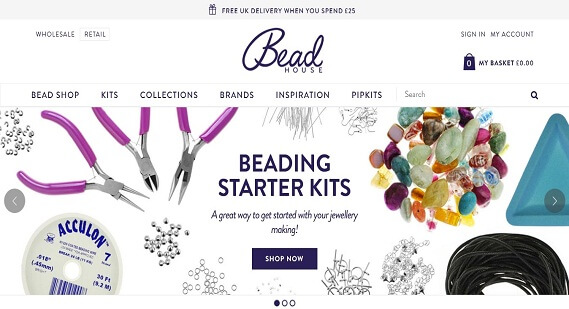 Bead House
Bead House is an online eCommerce portal offering a wide collection of Branded Jewelry and more products.
Visit our Portfolio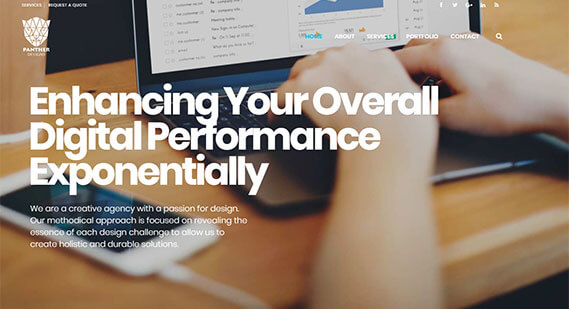 Panther Design
We developed a corporate website for Panther Design using WordPress to showcase their offerings and technology innovations.
Visit our Portfolio
Acclamations

HTMLPanda: Recognized Among the Leading Platforms
We are proud to have partnered with various top global brands and included them in our clientele.
This was an instrumental collaboration in helping them overcome challenges and achieve remarkable success.
Leveraging our web development expertise, we designed scalable and robust websites meeting their bespoke needs.
Our San Francisco Web Development Process
In the First 24 Hours
✓

We gauge and understand your requirements and align a technical analyst

✓

Based on the discussions, we create a project roadmap

✓

A quote is presented after all the questions are answered
After the Quote Gets Approved
✓

We create the project on Bitrix24 CRM and assign the project manager

✓

Our team starts developing your website

✓

Timely updates are shared, and feedback is annotated
Launch
✓

We publish the website on your live server (or share it in ZIP file format)

✓

We provide post-launch website support, offering support & maintenance services to resolve all your technical issues.
Media Coverage
HTMLPanda got featured on some eminent and top-rated websites.
What Makes Us a Top-Rated Boston Web Development Agency?
Agile Methodology
With the right blend of exercise, technology, tools, and skills, we ensure robust Agile principles to develop effective websites that meet consumer demands. Our Agile web development methodology is flexible, detailed, and transparent, enabling us to increase team productivity and deliver websites faster.
On-Time Delivery
We are a reliable Boston web development agency committed to the timely delivery of web solutions without compromising quality. With a controlled and managed web development process, we ensure your website is successfully delivered within time & budget and meets the project requirements.
Experienced Developers
Our Boston web development team is highly proficient and experienced in advanced web development platforms like WordPress, Shopify, Laravel, Django, and more. We have been in web development for nearly a decade, gaining expertise in creating top-notch websites that offer consistent user experience across devices.
Unparalleled Solutions
With a data-driven and customer-centric approach, we gather and analyze customer feedback to ensure your website functions effectively and caters to users' demands. This helps us create a roadmap for an optimized website with improved quality and seamless user experience.
What Do Our Clients Say?
We create a positive and rewarding experience for every client. This nourishes long-lasting relationships that have been built on success and trust.
Our clients enjoy a seamless and satisfying journey by partnering with us. They get benefitted from exceptional results and attentive communication.
They follow well-organized processes and maintain high-quality website standards. We got on-time project delivery and are eager to collaborate with them again.
We never miss any deadline and ensure on-time delivery with a well-organized process and maintain high-quality standards simultaneously.
We never miss any deadline and ensure on-time delivery with a well-organized process and maintain high-quality standards simultaneously.
We never miss any deadline and ensure on-time delivery with a well-organized process and maintain high-quality standards simultaneously.
We never miss any deadline and ensure on-time delivery with a well-organized process and maintain high-quality standards simultaneously.
Let's Kick Start Your Website
Development
How do you ensure that my website is responsive and mobile-friendly?

We have a team of experienced web developers in Boston that understand the current market demands and trends. With the latest technology, frameworks, and rigorous testing, we ensure your website adjusts to all screen sizes. Moreover, we perform cross-browser testing to test the performance of your website across various browsers.

How much does it cost to hire a web development company?

The complexity of your website will affect the total estimation of website development. Moreover, the type of website you build will influence the development requirements, ultimately adding to the website development cost. Considering all these factors, it can cost anywhere from $30 to $80 per hour.

How much time does it take to develop a website?

The total time from ideation to completion can take 10-14 weeks. However, this time estimation is highly dependent on the complexity of your site.