Whom Do We Serve?
As a leading PHP development company, we develop feature-packed web solutions for your clients by focusing on code quality, delivery timeline, security, and product scalability.

Our WordPress developers build quick-to-market and scalable WP websites for your startup. We know how to shape websites that help maximize profit.

Enterprise sites are vital for promoting new ideas, services, and products. We have extensive experience in developing, architecting, and maintaining enterprise-level web applications.
Trusted by Leading Brands
We know how to work with big brands and small businesses. We prioritize project communication and deliveries. Thus, we are a go-to-agency for PHP development for global clients.











Button
Our PHP Web Development Services
Our PHP developers build powerful PHP-based web solutions with cross-technology capabilities. Our diverse range of PHP development services include:
Custom PHP
Development

PHP comes with high-grade customization capabilities, and our developers know how to leverage that. We build static and dynamic, scalable, and flexible PHP websites specifically tailored to your business needs.

PHP Web
Development

With years of experience in PHP development, our experts know how to add dynamism and agility using top PHP frameworks. Thus, we deliver fast, intuitive, and feature-rich PHP websites.

PHP Based CMS
Development

We build powerful PHP-based back-ends with customized content management capabilities. Either a product, service, or any other module, we know how to make them update dynamically on the website.
Custom eCommerce
Development

Leveraging the latest PHP frameworks, our developers build high-performance, feature-packed, and innovative online storefronts with an optimized shopping experience for your users.

PHP Upgradation &
Migration

Get consultation and migration services for successful PHP migrations. We help upgrade your existing website to the latest PHP version and functions to improve your website security.

Website Maintenance &
Support

We help keep your PHP-based solutions up and running. Our team helps maintain your PHP website with extended support services, including platform upgrades, bug fixes, security updates, and more.
Explore Our PHP Website Development Portfolio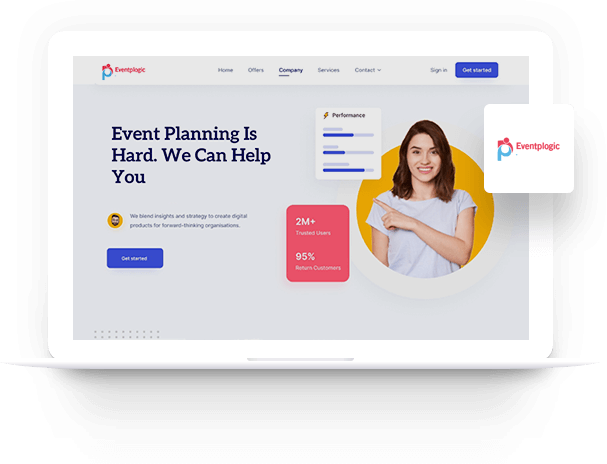 Eventplogic
Eventplogic is an online event planner based website that specializes in planning multiple events across the world.
Visit our Portfolio
background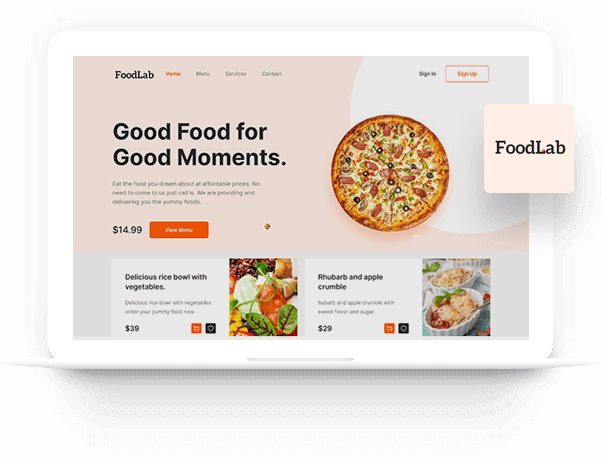 Food4Lab
Food4Lab is a restaurant-based website that takes online food orders and provides fast delivery.
Visit our Portfolio
background
Why Choose Us As Your PHP Development Company?
HTMLPanda ensures to integrate the high-end security measures, including SSL, firewalls, data encryption, multi-factor authentication, and lots more to make your PHP websites highly safe and secure.
Our DevOps enablement services help our clients deliver rapid PHP-based web solutions using the latest DevOps practices. They guide IT infrastructure optimization using collaborative development.
The agile method helps build refined products, and our team leverages agile to develop PHP web as they follow the advanced agile methodologies.
We have a team of proficient PHP developers who deliver result-oriented PHP web development solutions timely using advanced technologies. It is our guarantee!
15K+Projects Done
8K+Happy Clients
07+Successful Years
92%Repeat Client
50+Engineers
bbb icon star icon star icon star icon star icon star icon
clutch icon star icon star icon star icon star icon star icon
yelp icon star icon star icon star icon star icon star icon
trustpilot icon star icon star icon star icon star icon star icon
goodfirms icon star icon star icon star icon star icon star icon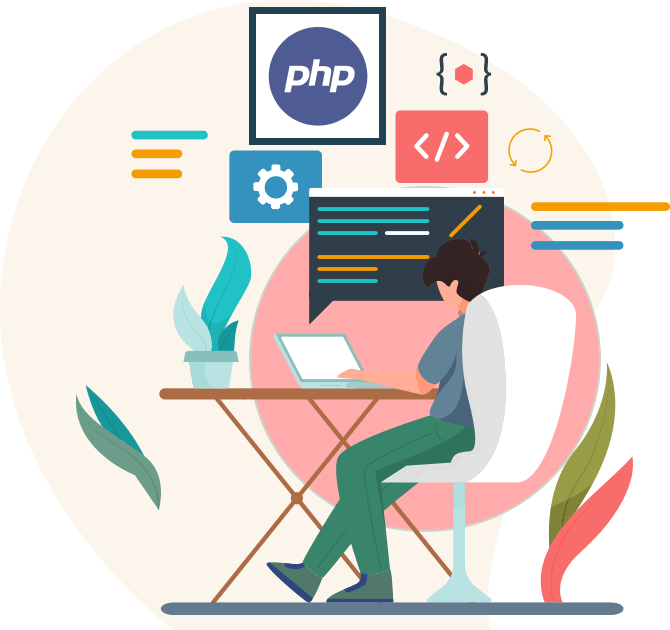 How We Build Remarkable & Sales Driven PHP Websites
High Coding Standards

We stick to PHP coding standards that range from basic coding to high-level PHP frameworks to set a record of excellence.

High Performance & Speed

Our team of experts creates fast-loading and high-performance PHP web solutions for a competitive edge in the era of fast-paced technologies.

Focus on Standards & Quality

We make your business profitable by focusing on standards and quality web solutions. Our dedicated team delivers promising web solutions that meet basic customer expectations.

Creating User-Friendly Experience

Amplify your PHP web solutions with robust integrations! As a dominant PHP web development company, we are experienced in creating user-friendly and secure back-end services.
Why Choose PHP for Web Development Services?
Choose PHP because of its versatility! PHP is a platform-independent framework that supports primary web servers, and HTMLPanda performs all the mentioned-below services for a perfect web solution.
Open-Source

PHP is an open-source framework that lets developers install it rapidly and is easy to use. Most importantly, it is free of cost.

Flexible and Dynamic

PHP is a flexible framework that is easy to transform during project development. Moreover, it is dynamic and displays several content types every time it is browsed.

Library Support

Like every other language, PHP also supports libraries to solve complex problems immediately, which results in less website development time.
Less Time-Consuming

PHP is partially an object-oriented language that increases the possibility of code reusability. Therefore, the reusable PHP codes save time as well as effort.

Easy Cloud Integration

PHP has easy cloud integration that increases flexibility, scalability, improves marketing time, customer service, and operational efficiency of several web solutions.

Diversified Framework

PHP is a diversified framework that simplifies the development process. It delivers end-to-end web solutions of diverse sizes and complexities.
Media Coverage
HTMLPanda got featured on some eminent and top-rated websites.
What Do Our Clients Say?
I just wanted to let you know that working with HTMLPanda was a great pleasure as their expert team of PHP has built an engaging and result-driven website for our business. Thanks a ton for your excellent work!
I connected with HTMLPanda for my PHP website development, and they did a commendable job for which I'll be grateful. I am looking forward to working with you again.
I highly appreciate the team of PHP developers at HTMLPanda who dedicatedly built my project and even solved the technical issues effortlessly. I would definitely recommend this company for developing an engaging PHP site.
I just want to thank the team of HTMLPanda, who gave their best in completing my PHP project within the given timeline. Moreover, I am impressed with your support services.
I couldn't be happier to choose HTMLPanda for my PHP web development. They gave their best throughout the development process and made a terrific website for my business. Thank you guys for a great job!
Let's Kick Start Your Website
Development
How much does it cost to develop a PHP website?

There is no exact cost of developing a PHP website because it depends on business complexities. The more feature-rich web solutions you want, the more price will be and vice-versa.

How much time will it take to develop a PHP project?

The development time of a PHP project ultimately depends on your business requirements. If you want basic features for your PHP-powered website, it may get done shortly.

Why should you outsource PHP development?

PHP is already a cost-effective web solution! However, outsourcing the PHP development doesn't let you suffer in overhead costs. It opens the door for better opportunities and lets you find a well-experienced developer.

Can you add eCommerce functionality to an existing PHP website?

Yes! We can add eCommerce functionality to an existing PHP website because it is one of the easiest (and efficient) ways to develop a powerful PHP-powered website.

How would you make my PHP website secure?

We use the best tips to make your PHP web solutions less vulnerable to external attacks. Our team adheres to different ways like issuing an SSL certificate, preventing SQL injection attacks, session hijacking, and more.

Which methodologies do you offer?

While developing PHP web solutions, we always try to give the best to our potential users. Thus, we use the top-notch methodologies-- Waterfall and Agile as per your business goals (and requirements).

Do you provide any maintenance support for the PHP project?

Yes, we do offer maintenance support for the existing and the new PHP projects. Our dedicated team will get in touch with you in case of any issue, latest update, or eliminate bugs, and more.