Who can Avail Our Web Development Services
Our experienced AngularJS developers deliver high-quality, feature-rich, scalable web solutions that match your client's business requirements.

Angular allows creating dynamic and interactive front-ends. We offer top-notch AngularJS development services for fruitful website development for your startup.

Enterprise sites are vital for promoting new ideas, services, and products. We have extensive experience in developing, architecting, and maintaining enterprise-level web applications.
Trusted by Leading Brands
We've worked with leading brands and agencies from around the world to develop & customize their website on AngularJS technology.











Button
Best AngularJS Development Services to Deliver the Right Solutions
We have a team of skilled and experienced AngularJS developers who leverage all the embedded capabilities of the framework to build the best product for you. Our wide variety of services are:
Custom AngularJS Development

We have years of expertise in offering top-grade custom AngularJS web solutions for every business's unique & individual needs with high-quality and feature-packed custom Angular-based websites.

Migration and Upgradation

Our well-versed AngularJS developers migrate and upgrade your existing website into the new version, including planning, backup creation, quality testing, and more.

AngularJS Front-End Development

We develop the front-end of your website and web application with feature-rich, responsive, and interactive user interface components using the AngularJS framework.
Convert HTML to AngularJS

We convert your HTML template into AngularJS with light-code and reusable components to make your website or single-page web application load fast.

AngularJS eCommerce Development

We develop an advanced and feature-packed online eCommerce store with dynamic shopping carts and payment portals to meet your online business requirements and goals.

AngularJS API Development

Our certified Angular developers deliver best-in-class Angular API development. Our team builds robust, secure, and high-performing web applications.
AngularJS Development Portfolio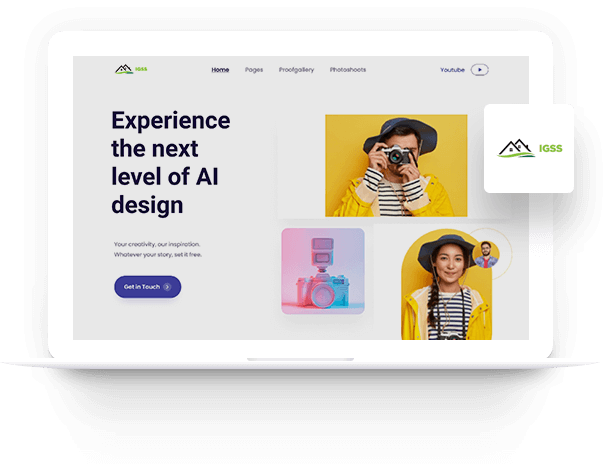 IGSS
IGSS is a photography & media-based website that creates and downloads high-resolution images.
Visit our Portfolio
background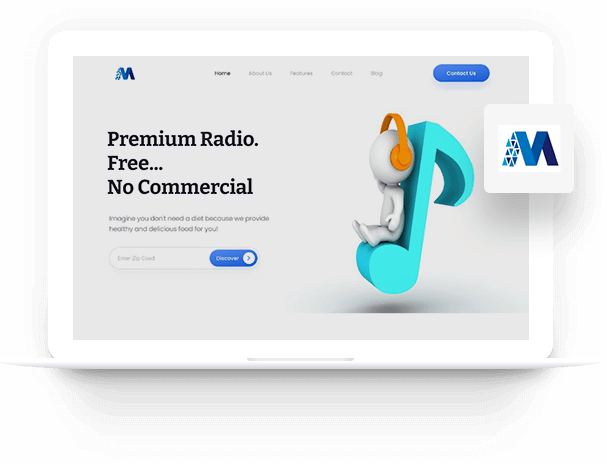 Music24
Music24 is an entertainment-based website where you can listen to free radio with high-quality sound and enjoy unlimited songs.
Visit our Portfolio
background
Acclamations

HTMLPanda Listed Among Top Companies
Why Choose HTMLPanda to Develop AngularJS Website?
On-time delivery is a pivotal metric of measuring performance, and we adhere to fulfilling the web development on time by implementing quick solutions.
Our different team of experts tests the whole web service before handing it over to the clients. Moreover, they do explicit quality assurance that adds value to the organization.
As a leading AngularJS web development company, we have a dedicated team of AngularJS developers who deliver high-end web solutions using the latest technologies.
Our experts have extensive knowledge of various coding niches, from databases to graphic design and UI/UX management. Thus, they show versatility in their work.
15K+Projects Done
8K+Happy Clients
07+Successful Years
92%Repeat Client
50+Engineers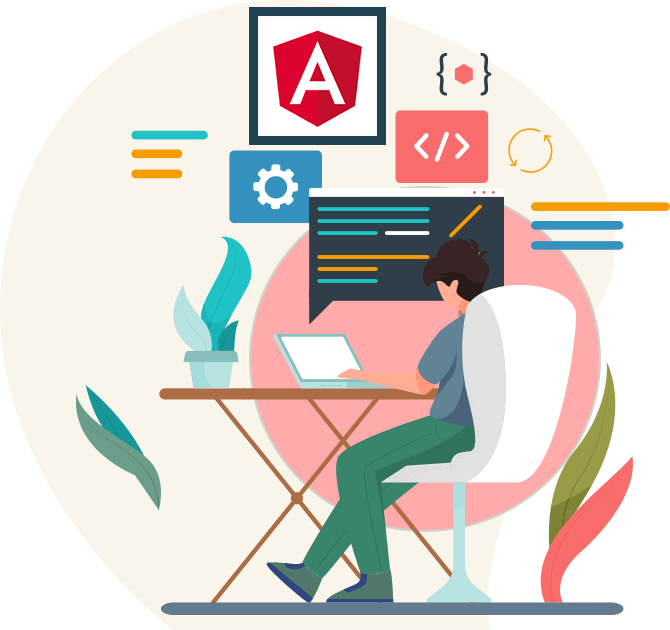 How We Make Your AngularJS Website Better?
Optimum Architecture

Integrated with maximum quality standards, our team of experts builds interactive AngularJS architecture using a model view controller (MVC).

High Performance & Speed

In order to gain a competitive edge in the market for your business, our dedicated team of AngularJS offers high-end and fast-loading Angular web services.

Focus on Website Security

We understand the importance of security! Hence, we are well-versed with advanced security standards (like SSL certificates or two-factor authentication) and ensure data security.

High Coding Standards

Our experienced developers supervise the code usability irrespective of the code type, from style vocabulary and single responsibility to small functions and naming.
Why Choose AngularJS for Web Development?
AngularJS creates single-page applications (SPAs) in a maintainable way and offers data binding capabilities to HTML. Moreover, it has a declarative user interface and conducts real-time testing.
Code Consistency & Reusability

AngularJS is a component-based structure that makes each element highly reusable and simplifies the development process.

Simple MVC Architecture

AngularJS has a simple model view controller architecture where the controller receives input, validates it, and practices the business operations afterward.

Useful Libraries

This framework has several beneficial libraries like Angular material, Clarity, NG-Zorro, PrimeNG, etc. These libraries prolong Angular's base functionality.
Easy Upgradation

AngularJS is easy to upgrade, and it offers a modular layout, supports a command-line interface, and produces dynamic SPAs effortlessly.

Data Binding

Data binding in AngularJS integrates between the model and the view where data in the model changes, the view exhibits the variation, and vice-versa.

Easy Testing

AngularJS has easy testing that uses all the imports at the starting of the file and has powerful testing called TestBud configured in the given file.
Media Coverage
HTMLPanda got featured on some eminent and top-rated websites.
What Do Our Clients Say?
I am satisfied with the AngularJS services offered by the HTMLPanda team. They closely paid attention and patiently developed my Angular-based website with on-time delivery.
Great work done by the Angular developers at HTMLPanda! I was highly impressed with their support throughout the development process.
Thanks a lot to the team of HTMLPanda. They brought the best of my imaginary visuals into a real website with excellent communication skills.
The team working at HTMLPanda is highly responsive and designed an absolutely amazing website packed with A1 quality.
If you want to redesign your website, HTMLPanda is the perfect spot for you where the developers have hands-on experience with AngularJS and show a positive attitude.
Let's Kick Start Your Website
Development
Why should I choose AngularJS for web development?

AngularJS is a well-known and open-source JavaScript framework that builds single-page web applications using HTML and TypeScript. Moreover, it is robust and platform-independent.

Do you provide migration services using Angular?

Yes! We do provide migration services using AngularJS. Here experienced developers migrate the existing web solutions into the new ones using the latest technologies and deliver a flawless user experience.

How long does it take to complete an AngularJS web development?

There is no accurate time to complete an AngularJS web development as its complexity takes a long time because of the multiple features. However, the basic AngularJS web development is done in a short time.

What are the benefits of outsourcing AngularJS web development?

There are numerous benefits of outsourcing AngularJS web development, like:
Low development cost
Access to experienced developers
Assured quality services
A better understanding of different platforms

Which technologies do you use for AngularJS web development?

We always want the best for our clients. Therefore, we always focus on using the latest technologies like PHP, WordPress, Magento, Laravel, CodeIgniter, and more.

How would you make my AngularJS website secure?

When it comes to security, we make sure that best practices are being used. Therefore, we take numerous security measures like context-aware encoding and CSRF protection that maintain the AngularJS website security.

Do you provide any maintenance support for the AngularJS project?

Yes, we do offer maintenance support for your AngularJS website. You'll have constant support from our team for any bug-related issues or updates.