We Work For
Keeping the growing trend of mobile websites in view, we work hard to deliver you a responsive mobile website for your business growth that drives maximum revenue.

HTMLPanda offers a user-friendly mobile website for the IT Department. By adopting a goal-based methodology, we turn your challenges into opportunities.

We are specialized in giving shape to the startups by rendering the well-responsive mobile websites that catalyze business growth and help your startup to thrive.
Button
Our Offerings for Responsive Websites
By leveraging the latest trends, we create enticing, quick loading, and more responsive mobile websites with the following services:
Mobile-first Development

Mobile-first
Development

By adopting Google mobile-first approach, our team of experts makes your mobile websites fully responsive and opens beautifully on devices such as smartphones, tablets, etc.

Responsive E-commerce Website

Responsive
E-commerce Website

E-commerce has taken the internet by storm. Thus, by leveraging the newest technologies, HTMLPanda ensures to build a responsive, fast, and easy to navigate e-commerce website for an enjoyable user experience.

Desktop to Responsive Layout Migration

Desktop to Responsive
Layout Migration

A site migration might be a complex process but not for us. Our experienced professionals hold expertise in migrating your existing website into a well-responsive mobile website with 100% uptime.
Customized Web Portal Development

Customized Web
Portal Development

Our well-versed team of experts hand-codes well-structured, clean and user-friendly designs to provide you a customized mobile-responsive web portal and better mobile compatibility experience.

Development with HTML5 and CSS3

Development with
HTML5 and CSS3

We understand the cruciality of a responsive website in today's time. Thus, our team of experts structure your website with well-commented and clean HTML5 and CSS3 coding and provide you an optimal mobile website.

Website Maintenance and Support

Maintenance
and Support

Ensuring the optimum functioning of your website, HTMLPanda provides reliable and affordable web maintenance and support services, and keep your website updated as per the latest trends.
Our Portfolio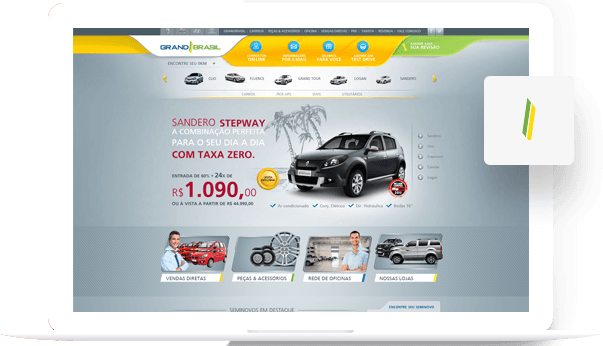 Grand BrasilCar Portal
98/ 100

Line

Page Speed

Passed

W3C validation

Fair

Mobile friendly
Visit our Portfolio
background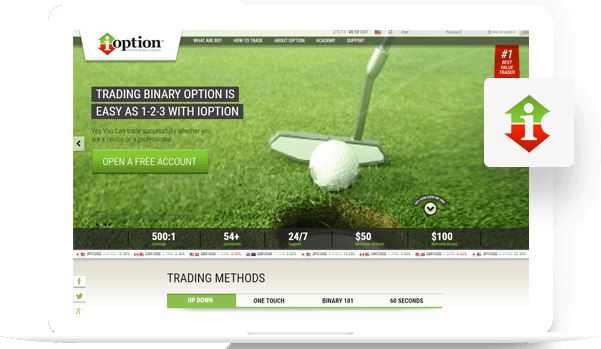 iOptionBinary Options
98/ 100

Line

Page Speed

Passed

W3C validation

Fair

Mobile friendly
Visit our Portfolio
background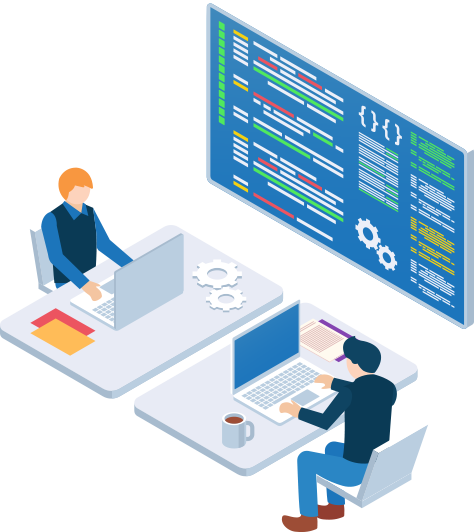 Expertise in Mobile Web Development
Fast Loading & Performance

Fast Loading & Performance

Our experts make sure your website loads in less than 2.9 seconds to give users a fast-loading experience. We ensure that your mobile website has a great performance on page speed, web.dev, and others.

Safe and Secure Website

Safe and Secure Website

Understanding the importance of data security in business, we back your website with the right CMS, an encrypted connection, an SSL certificate, HTTPS to provide you a safe and secure mobile website.

Advanced UI/UX Component

Advanced UI/UX Component

HTMLPanda designs user interfaces keeping user interaction with customer experience in mind that gives customers the right impression of your brand and converts your visitors into happy customers.
Rapid Delivery

Rapid Delivery

The team of trained developers at HTMLPanda practices the rapid delivery approach. Our experts follow the unique and secret methodology to deliver the project on time with maintaining the rich quality.

Created 8K+ Responsive Websites

Created 8K+ Responsive Websites

With over 5 years of experience and expertise in this industry, HTMLPanda has successfully created 8K+ responsive websites and ensured every website stands uniquely from others.

Quality Meticulous Testing

Quality Meticulous Testing

Our well-versed experts show extra care towards testing that includes the site's loading speed, navigation, responsive design, and many others. We ensure the testing is being done in a meticulous way.
Responsive Web Development Process
In the first 24 hours
1

You send us the final components in JPEG or PDF format for review.

2

We review the design and ask the questions on functionalities, interactions, etc.

3

A quote is presented after all the questions are answered.
After the Quote Approved
4

You share the layered design files with us.

5

The projects created on Bitrix24 CRM and a project manager is assigned.

6

We deliver timely updates for your review and feedback on Bitrix24.

7

We deliver the project on time with all your feedback incorporated.

8

Files are sent to you in the Zip file, or we can install it on your/client-server.
Regular Updates
✓

We work on a test/development server with a white URL, so you can also share it with your customers to show work progress. In case you want us to work on your/client-server, so the 100% payment should be made in advance.
bbb icon star icon star icon star icon star icon star icon
clutch icon star icon star icon star icon star icon star icon
yelp icon star icon star icon star icon star icon star icon
trustpilot icon star icon star icon star icon star icon star icon
goodfirms icon star icon star icon star icon star icon star icon
What we value the most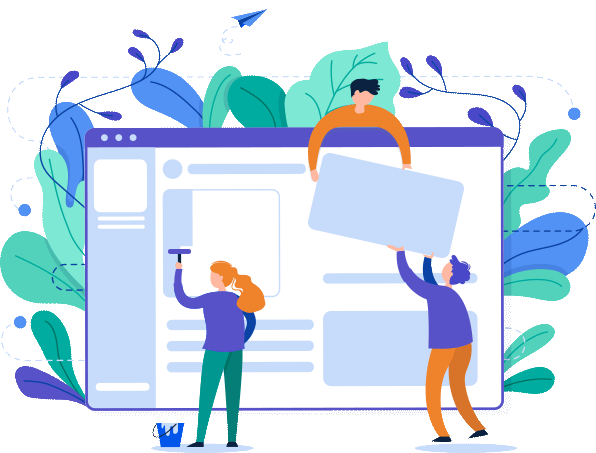 Usability

Our goal is to meet your expectations and needs, as quickly and dependably as possible. Thus, we always focus on creating responsive mobile websites to cater to your business needs, improve usability, and also enhance your users' experience.

Functionality

HTMLPanda creates mobile websites for your businesses that are ready to use on all devices. We test for renderability on multiple browsers and devices to enhance the user experience as well as functionality.

Performance

With hand-coded, well-responsive and user-friendly designs, we ensure to offer you high-performing mobile websites to back with impactful user-experience to make your business successful, resulting in improved ROI.
What's Included in Responsive Mobile Site Service?
We develop world-class mobile-first websites with hand-coded, user-friendly and well-responsive designs.
Performance
Performance
Well-Commented Markup

Google Analytics Setup

W3C Validation

High GTmetrics & Web.dev Score

Cross-Browser/
Device Compatible
Technology
Technology
Mobile-Optimized

SEO Semantic Coding

Font Awesome

jQuery framework

Hamburger menu
Why Choose
HTMLPanda?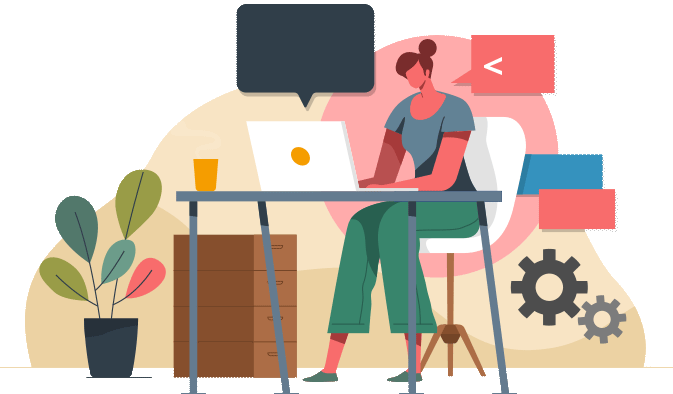 Certified Developers

Certified Developers

We have carefully handpicked well-trained and certified developers who have expertise in coding confidently, professionally and diligently for well-optimized and responsive mobile websites.

Quality Assurance

Quality Assurance

Our proficient team of quality assurance at HTMLPanda tests your modules and designs of mobile websites on all the platforms and provides a solid commitment with 100% quality assurance at the same time.

W3C Validated Codes

W3C Validated Codes

HTMLPanda adheres to use 100% hand-coded HTML/CSS codes that are thoroughly validated as per the W3C standards. With this, we ensure delivering an error-free mobile website, resulting in maximum ROI.

SEO-friendly Markup

SEO-friendly Markup

Our markups consist of cleaner codes, they are responsive and SEO-friendly so as to search engine can easily crawl through it and improve the ranking of your mobile website by making it appear on the very first page of Google.
Technologies
we are working with
JavaScript

JavaScript

CMS

CMS

Markup Language

Markup Language
We optimize your projects using JavaScript and its most popular frameworks to implement complex things on web pages such as displaying timely content updates, interactive maps, animated 2D/3D graphics, scrolling video jukeboxes, etc.
AngularJS

AngularJS

Laravel

Laravel

ReactJS

ReactJS

Node.js

Node.js

Vue.js

Vue.js
We use the best-suited CMS for mobile websites with a responsive design that is optimized for any and every device. Our responsive CMS is based on the latest web standards and supported in all modern web browsers.
WordPress

WordPress

Magento

Magento

Drupal

Drupal

Shopify

Shopify
Markup languages are generally designed for the processing, definition, and presentation of text. Our developers are specialized in coding for formatting the layout and style within a text file.
CSS

CSS

HTML5

HTML5

PHP

PHP

jQuery

jQuery
Feel Free to Send your design in any common format
We leverage you by allowing to send your design in any common format you want such as:
Xd

Adobe xd

Photoshop

Photoshop

Sketch

Sketch

Illustrator

Illustrator
Indesign

Indesign

Zeplin

Zeplin

Invision

Invision

Principle

Principle
Our Clients
Aclu intel drivania hp clearrate huawei rg uniliver philips necco cooper
What Do Our Clients Say?
To the team of HTMLPanda - excellent job done with very smooth communication! They coded our existing desktop sites into responsive mobile websites after Google's mobile-first change.
We contracted HTMLPanda to code our custom mobile-first e-commerce website for our electronic products. The work was completed on time and within budget. They are professional, focused and fun to work with.
The responsive mobile website coded by HTMLPanda works great on all screen resolutions. The team consistently shared detailed progress reports and delivers the website on time.
HTMLPanda was diligent and very professional in solving every issue that came up throughout the development of our responsive website, and still provides excellent support whenever they are needed.
We are most impressed by HTMLPanda's commitment to delivering the best possible experience for our end users. They delivered a high-quality website with great page speed. The team was professional and accommodating to concerns.
Let's Kick Start Your Website
Development
What technology do you use for mobile website development?

At HTMLPanda, we leverage all the latest technology like Bootstrap, jQuery, hamburger menu, and more to develop a world-class mobile website.

Will my mobile website be SEO-friendly?

Yes, of course. HTMLPanda develops mobile-first responsive websites that rank higher on SERPs and deliver the optimal user experience.

How long will it take for my mobile website to be developed?

It entirely depends on your business needs. A basic mobile site with a simple theme and functionalities takes lesser time than the complex one.

What's the cost of developing a mobile-first website?

The mobile-first web development cost depends on various factors, including project complexity, functionalities, size, budget, resources, and more.

Do you have similar websites as mine designed earlier?

Since our inception, we have worked on delivering successful websites on different verticals, including blogs, business, e-commerce, entertainment, education, media, and more.

Do you provide post-development maintenance and support services?

Yes, we do. We provide reliable and affordable website maintenance and support services to keep your website updated as per the latest trends.