Who can Avail Our Web Development Services
We understand your business needs and deliver you the optimum level of PSD to OpenCart conversion services for your business growth and help you in driving revenue.

Enterprise sites are vital for promoting new ideas, services, and products. We have extensive experience in developing, architecting, and maintaining enterprise-level web applications.

We are specialized in giving shape to the startups by offering high-quality services of PSD to OpenCart conversion that catalyzes business growth.
Button
Our Exemplary PSD to OpenCart Offering
We give your e-commerce site a visually appealing interface by adopting a unique methodology. Our expert's code your websites with the following services:
OpenCart Theme Development

OpenCart Theme Development

Our skilled developers beautifully convert your PSD designs into custom OpenCart themes or customize your existing one as well. We hold expertise in building pixel perfect websites with an assurance to make it look 100% similar to your PSD file.

OpenCart Migration & Upgrades

OpenCart Migration & Upgrades

The dedicated team of developers at HTMLPanda efficiently migrates and upgrades your websites into the latest version of OpenCart with the sales-oriented approach to help you pursue your business goals and improve conversion.

OpenCart Customization

OpenCart Customization

Our well-versed OpenCart developers customize your OpenCart theme as per your requirements. With an ideal customization service, we give you a unique user experience of your e-commerce website.
Module Development

Module Development

HTMLPanda competently handles the implementation for each of the vast pool of modules of OpenCart. We hand-code every single feature you need on your website to enhance the user experience and increase conversions.

OpenCart Store Upgradation

OpenCart Store Upgradation

We understand your needs and handle the up-gradation process of your OpenCart store devoutly. Our dedicated team of experts makes sure your OpenCart store is well-upgraded as per the latest technologies that result in ROI.

Extensions Development

Extensions Development

We offer extension development for OpenCart to add functionalities in your OpenCart theme for your e-commerce website as per your requirements. With our impeccable extension development services, we maximize your ROI.
Our Portfolio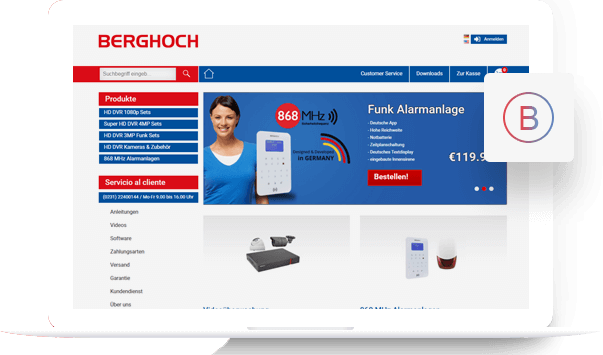 BerghochSurveillance Portal
98/ 100

Line

Page Speed

Passed

W3C validation

Fair

Mobile friendly
Visit our Portfolio
background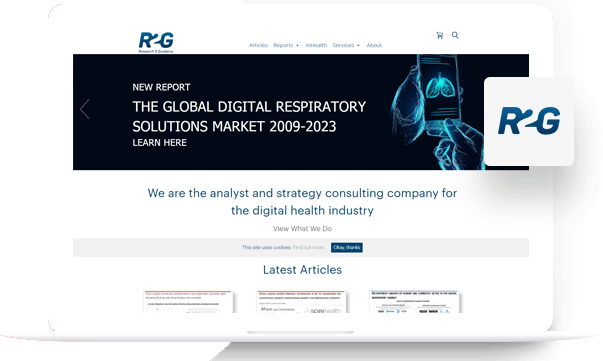 RGDigital Health
98/ 100

Line

Page Speed

Passed

W3C validation

Fair

Mobile friendly
Visit our Portfolio
background
Our Web Conversion Services
PSD to Magento
1400+ Magento portals delivered
Our team has a passion to keep up with the latest technologies. We offer services to convert designs to powerful Magento e-commerce portals.
PSD to Shopify
900+ Shopify websites built
We configure Shopify to grow your product sales. Our team codes Shopify themes as per your PSD designs, ensuring to integrate all platform features.
PSD to Opencart
280+ custom Opencart solutions
We leverage the best open source shopping portal and convert your PSD designs into a customized and optimized Opencart e-commerce portal.
Acclamations

HTMLPanda Listed Among Top Companies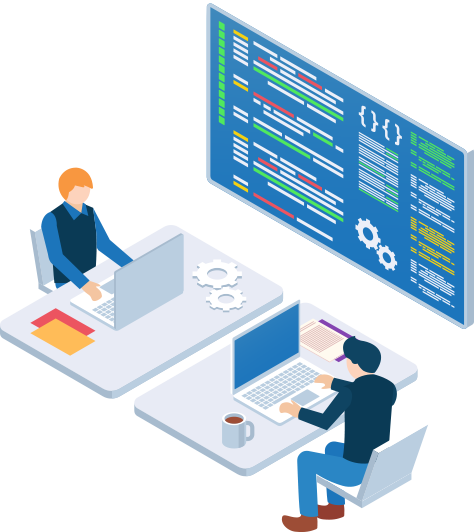 Our PSD to OpenCart Methodology
Expert OpenCart Developers

Expert OpenCart Developers

We have a team of dedicated OpenCart developers who have gained expertise in converting your PSD designs into beautiful OpenCart themes to give you a unique feel of your online store.

High-Speed Loading

High-Speed Loading

Page load time directly affects the user experience, thus our experts ensure that your website is loading in less than 2.9 seconds to improve your website's Google ranking.

Shopify Safety and Security

Safe and Secure Website

We understand the importance of data security in business, thus our experts ensure an encrypted connection for your e-commerce website to offer you a safe and secure website.
SEO-Friendly Code

SEO-Friendly Code

Our markups consist of SEO-friendly codes that easily get crawled in search engines and improve the ranking of your website by making it appear on the very first page of Google.

Fast Development Process

Fast Development Process

With a fast development process, our adept developers work devoutly to fulfill all your business requirements and ensure the on-time delivery of your projects at the very same time.

Cross-Browser and Device Compatibility

Cross-Browser and Device Compatibility

Our developers ensure that your e-commerce website is cross-browser (Chrome, Safari, Firefox, etc) and cross-device (iPhone, iPad, Android phone, etc) friendly.
PSD to OpenCart Conversion Process
In the first 24 hours
1

You send us the final components in JPEG or PDF format for review.

2

We review the design and ask the questions on functionalities, interactions, etc.

3

A quote is presented after all the questions are answered.
After the Quote Approved
4

You share the layered design files with us.

5

The projects created on Bitrix24 CRM and a project manager is assigned.

6

We deliver timely updates for your review and feedback on Bitrix24.

7

We deliver the project on time with all your feedback incorporated.

8

Files are sent to you in the Zip file, or we can install it on your/client-server.
Regular Updates
✓

We work on a test/development server with a white URL, so you can also share it with your customers to show work progress. In case you want us to work on your/client-server, so the 100% payment should be made in advance.
Order Now
What we value the most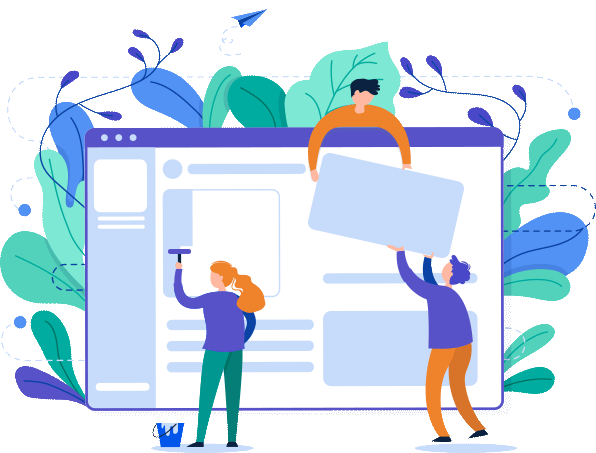 Usability

Our goal is to meet your expectations and needs, as quickly and dependably as possible. Thus, we always focus on enhancing your e-commerce website's usability as it is the key principle for user engagement and conversions for your website.

Functionality

HTMLPanda makes sure to provide easy navigation for your e-commerce website as possible. We pay attention to strengthen the functionality of your website on multiple browsers and devices to enhance the user experience.

Performance

Since the performance of your website directly affects your customer engagement, we gauge your e-commerce website thoroughly and enhance the performance accordingly be it UI, loading speed, or other things.
What's Included in PSD to OpenCart Service?
We provide world-class service of PSD to OpenCart conversion by optimizing the performance finely and leveraging the latest technologies.
Performance
Performance
Well Commented HTML & CSS

Google Analytics Setup

CSS sprite

High GTmetrics & Web.dev Score

Cross-Browser/
Device Compatible
Technology
Technology
Mobile-Optimized

Font Awesome

jQuery framework

SEO Semantic Coding

Hamburger menu
Why Choose
HTMLPanda?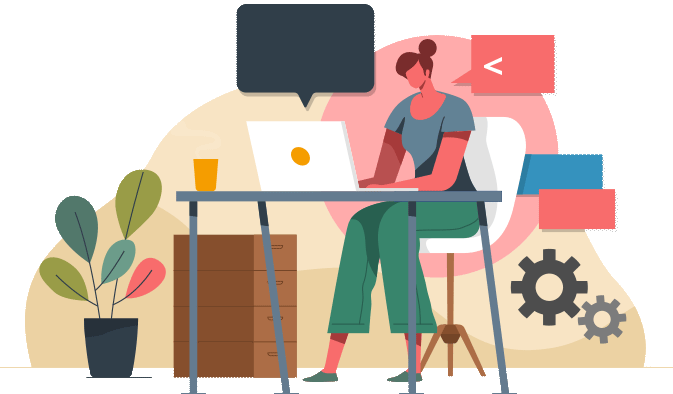 Agile E-Commerce Development Methodology

Agile E-Commerce Development Methodology

HTMLPanda has a team of experts who work devoutly to make your online store more responsive and user-friendly by adopting an agile e-commerce development approach, thus enhance the performance and user experience.

Experts in Multiple Open-Source Technologies

Experts in Multiple Open-Source Technologies

HTMLPanda has gained full-fledged expertise in multiple open-source technologies with having adequate experience in e-commerce conversion service. Our developers employ best in class open-technologies to offer you a responsive e-commerce website.

Quality Assurance

Quality Assurance

We have a highly-skilled team of quality assurance at HTMLPanda who tests all your modules and designs on all the platforms and provide you a solid commitment with 100% quality assurance on the same.

High-Quality Markup

High-Quality Markup

HTMLPanda employs 100% hand-coded codes that are thoroughly validated as per the standards set by W3C. With this, we ensure delivering an error-free e-commerce website with maximum ROI and enhanced user experience.
Technologies
we are allied with
OpenCart

OpenCart

Database

Database

Markup Language

Markup Language
As the name itself depicts that OpenCart is an open-source platform written in PHP language, using MySQL database and HTML components. It is used to build powerful e-commerce websites.
PHP

PHP

JavaScript

JavaScript

HTML

HTML

CSS

CSS

MySQL

MySQL
The database is an organized collection of structured information or data that is generally stored electronically in a computer system. It is mainly used by organizations to store, manage and retrieve information. We at HTMLPanda render modern databases that are managed by the database management system (DBMS).
Markup languages are generally designed for the processing, definition, and presentation of text. Our developers are specialized in coding for formatting the layout and style within a text file.
HTML5

HTML5

CSS3

CSS3

JavaScript

JavaScript
Feel Free to Send your design in any common format
We leverage you by allowing to send your design in any common format you want such as:
Xd

Adobe xd

Photoshop

Photoshop

Sketch

Sketch

Illustrator

Illustrator
Indesign

Indesign

Zeplin

Zeplin

Invision

Invision

Figma

Figma
What Do Our Clients Say?
HTMLPanda coded my client's e-commerce website on OpenCart. They handled everything professionally and ensured the development is done across my requirements and expectations. They deserve to be called a true professional.
HTMLPanda is great on their horizon. We hired them to build an online shopping portal for our pet clinic. We freelanced the designs and their team converted it into a responsive OpenCart website. They delivered the website before the deadline.
Delivered amazing work and paid extreme attention to details! We selected HTMLPanda for coding our t-shirt printing website, My Tee Print, on OpenCart and they coded responsive and pixel perfect website for us.
I have used HTMLPanda for several projects and I have found them to be an excellent team. They delivered all my projects on time with quality coding and optimized load performance. Would recommend them to everyone for OpenCart development.
I have some amazing experience working with HTMLPanda! We hired them to code theme and functionalities of our new website on OpenCart and they delivered their best, a beautiful and highly-functional shopping website.
Let's Kick Start Your Website
Development
I am a startup looking for an OpenCart migration and updates. Can you help?

Yes, of course. HTMLPanda seamlessly migrates and upgrades your website into the latest version of OpenCart with a sales-driven approach irrespective of any business size and type.

What design format do you accept for OpenCart conversion?

You can send us your design in any of the formats. At HTMLPanda, we accept all types of design formats, including JPEG, PDF, JPG, PNG, Raw image, and others.

How fast can you process and deliver my project?

It depends on your project size, type, and needs. However, at HTMLPanda, we adopt the agile methodology and ensure to deliver your OpenCart conversion project within the promised timeframe.

What's the cost of converting PSD designs into OpenCart?

It's impossible to quote a fixed price for OpenCart conversion. The cost varies depending on various factors, including the number of pages, design complexity, features, integrations, and more.

What technologies will you use for my OpenCart conversion?

Our experts are well-versed in immersive technologies like PHP, JavaScript, HTML5, CSS3, MySQL, and more for converting your designs into a high-performing and powerful OpenCart website.

Do you use well-commented and SEO-friendly markups for conversion?

Yes. Our developers employ a responsive, high-quality, and SEO-friendly markup during OpenCart conversion, helping you obtain a good ranking on search engines.