Who Can Leverage Seattle Web Development Services?
01

We focus on your agency's specific needs and challenges to tailor designs that drive traffic to your business. Our custom websites bring profitable outcomes and enhance visibility.

02

Our services encompass the full spectrum of design and development to fulfill your startup's needs. Understanding startups' unique challenges, we deliver web solutions to address those bottlenecks.

03

In our 8+ years of experience, we have got the opportunity to work with well-established global brands. Our dynamic portfolio speaks volumes of our expertise in delivering superior and dynamic web development solutions.
Top-Notch Web Development Services in Seattle
Custom Web Development

We focus on developing unique websites tailored to your business-specific needs. Our designers and developers clearly understand what comprises an excellent website. We use our expertise to build custom websites that excel your business in the competitive market.

eCommerce Web Development

We collaborate closely with clients to identify which eCommerce framework might work best for them. Our web developers in Seattle are experienced in developing comprehensive eCommerce websites with features like checkout systems, payment processing, site security, and more.

WordPress Web Development

Our developers are well-versed in WordPress and know how to use them to build custom-made websites. We utilize the core features of WP, including plugins, themes, flexibility, and speed, to offer Wordpress services tailored to meet specific requirements and achieve desired goals.

Design to Code

Hire web designers and Seattle web developers from HTMLPanda to create an intuitive prototype and convert it to optimized code. Our professional design-to-code services lead to increased efficiency and error-free solutions, providing a better user experience.

Platform-Based Development

As a top-rated Seattle web development agency, we develop websites that satisfy a variety of market niches. With the right technology and rigorous testing, we ensure your website performs seamlessly and offers a smooth user experience to your users across various platforms.

Web Maintenance and Hosting

We manage every aspect of Seattle web development, including prototyping, MVP development, coding, web hosting, and maintenance. With our hosting and maintenance services, we ensure your website functions smoothly and stays updated with ongoing website maintenance and updates.
Do You Need Core Website Designing and Development Solutions? Hire Our Web Developers in Seattle.
Leverage our efficient and result-driven approach to take your website to success. Contact us today to discuss your unique ideas.
Book a Free Consultation
Explore Our Web Developemnt Portfolio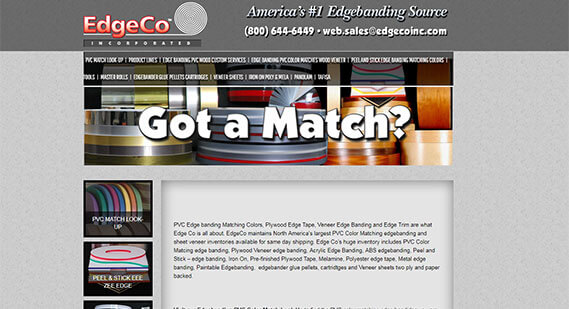 EdgeCo
EdgeCo deals with PVC edge banding matching color, veneer edge banding, plywood edge tape, and lots more.
Visit our Portfolio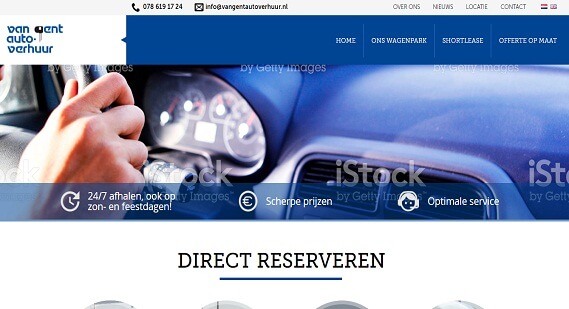 Van Gent Car Rental
Van Gent is a leading car rental company for passenger cars , passenger buses, commercial vehicles and trucks.
Visit our Portfolio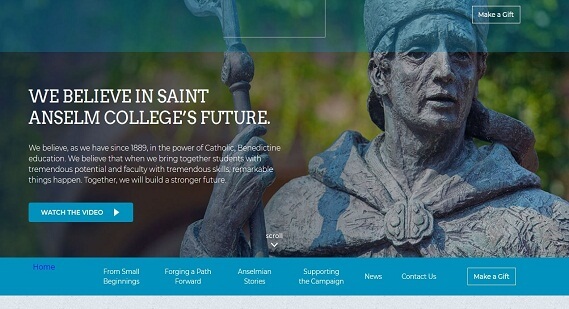 Faith in the Future
Faith in the Future is an educational website to bring together students with tremendous potential and faculty.
Visit our Portfolio
Acclamations

HTMLPanda: Recognized Among the Leading Platforms
We are proud to have partnered with various top global brands and included them in our clientele.
This was an instrumental collaboration in helping them overcome challenges and achieve remarkable success.
Leveraging our web development expertise, we designed scalable and robust websites meeting their bespoke needs.
Our San Francisco Web Development Process
In the First 24 Hours
✓

We gauge and understand your requirements and align a technical analyst

✓

Based on the discussions, we create a project roadmap

✓

A quote is presented after all the questions are answered
After the Quote Gets Approved
✓

We create the project on Bitrix24 CRM and assign the project manager

✓

Our team starts developing your website

✓

Timely updates are shared, and feedback is annotated
Launch
✓

We publish the website on your live server (or share it in ZIP file format)

✓

We provide post-launch website support, offering support & maintenance services to resolve all your technical issues.
Media Coverage
HTMLPanda got featured on some eminent and top-rated websites.
What Makes Us a Trusted Web Development Agency in Seattle?
Certified Web Developers
We are a certified Seattle web development agency with an experienced team of developers and designers. We build websites with a sole dedication to cultivating brand success and expansion. Our developers are certified in cutting-edge web development technologies like WordPress, WooCommerce, Shopify, Drupal, Magento, etc.
On-Time Delivery
We are committed to providing smooth customer service, making us a top-rated web development company in Seattle. We have gained customer appreciation and trust by keeping a successful track record of delivering projects on time, solidifying our credibility in the industry. We provide hosting, maintenance, and ongoing support to keep your website running efficiently.
Quality Assurance Testing
We ensure your website functions smoothly and accurately across devices under any circumstances. With our QA and web testing services tailored to the website requirements, efficient design, and prioritization of test cases, we aim to deliver high-quality websites that fully meet business requirements and user expectations.
Unparalleled Websites
With a strategic approach, we create an effective website that empowers your business with maximum outcomes and ROI. We focus on brand discovery and digital strategy for Seattle web development that performs well in the market. By keeping ourselves up-to-date with the latest trends, we shift our strategy to create websites with high visibility, engagement, and conversions.
What Do Our Clients Say?
We create a positive and rewarding experience for every client. This nourishes long-lasting relationships that have been built on success and trust.
Our clients enjoy a seamless and satisfying journey by partnering with us. They get benefitted from exceptional results and attentive communication.
They follow well-organized processes and maintain high-quality website standards. We got on-time project delivery and are eager to collaborate with them again.
We never miss any deadline and ensure on-time delivery with a well-organized process and maintain high-quality standards simultaneously.
We never miss any deadline and ensure on-time delivery with a well-organized process and maintain high-quality standards simultaneously.
We never miss any deadline and ensure on-time delivery with a well-organized process and maintain high-quality standards simultaneously.
We never miss any deadline and ensure on-time delivery with a well-organized process and maintain high-quality standards simultaneously.
Let's Kick Start Your Website
Development
What is your go-to approach for developing a website?

We are a well-known Seattle web development agency. From conceptualization to final development, we manage everything. We begin by getting to know our client's services and specific requirements. Then, we proceed with the UI designing, front-end, and back-end development process.

What is the best platform to develop a website?

We use the latest platforms to develop a website best in the market, such as WordPress, Shopify, BigCommerce, and more.

What is the total cost of web development in Seattle?

Considering your website goals and requirements, a simple website with standard features can cost you $5000-$10,000. However, this cost can exceed when you integrate more features and third-party services.

How much time do you take to develop a website?

The complexity of your website plays a significant role in determining the total time of your website development. For instance, building a business website can take 2-3 months. Whereas for a more complex system like web-based ERP, it can take 3-6 months.