Top-Rated Web Development Company in San Jose, California, Delivering Tailored Solutions
01

We aim to deliver unparalleled results with our web design and development services, focused on your agency's specific needs. An expertly tailored design brings profitable outcomes to your business.

02

Our team of web designers in San Jose understands the unique challenges and requirements of startups. With a focus on building scalable websites, we meet the evolving needs of your startups.

03

We have decades of experience working with well-established global brands. Our dynamic portfolio speaks volumes of our expertise in delivering superior and dynamic web development solutions.
Custom Web Development Services in San Jose Helping Businesses Grow
Custom Web Development

HTMLPanda offers custom web development solutions carefully designed as per your business requirements. Whether you need to develop enterprise websites or upgrade existing ones, our San Jose web design team ensures customized solutions.

Design to Code

We use advanced engineering handoff tools to extract styles, fonts, and image assets from a design file and transform the designs into functional websites. Our comprehensive strategies of design-to-code make website development easy and efficient, delivering an intuitive user experience.

WordPress Web Development

We tap into the immense capabilities of WordPress, delivering scalable websites with suitable themes that reflect your brand. Our WordPress web development services include custom WP development, WordPress migration, theme/plugin development, and more.

eCommerce Development

We have an expert team of web designers in San Jose, skilled in eCommerce development platforms like Magento, Shopify, BigCommerce, etc. From strategy to development, we manage every aspect of web development to ensure user-friendly scalable online stores that drive business.

Platforms-Based Development

Our web design and development solutions are optimized for different devices like desktops, tablets, mobile, and multiple operating systems. We ensure your website looks appealing and functions properly, irrespective of the device used by the customer.

API Development and Integration

HTMLPanda has the expertise in creating and integrating robust APIs to facilitate seamless connectivity and advanced functionality. Our APIs enable seamless data exchange between applications and devices, ensuring a user-friendly website.
Connect With Our Experts in San Jose Today!
We bridge the technology gap to transform your digital vision into reality. Consult with our web developers in San Jose to build user-friendly and performance-driven websites.
Book a Free Consultation
Explore Our Web Developemnt Portfolio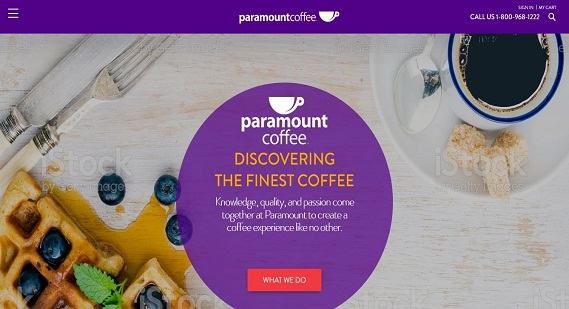 Paramount Coffee
Paramount Coffee is an online portal offering a wide range of services, including roasting, installation, cafe/coffee shop development, etc.
Visit our Portfolio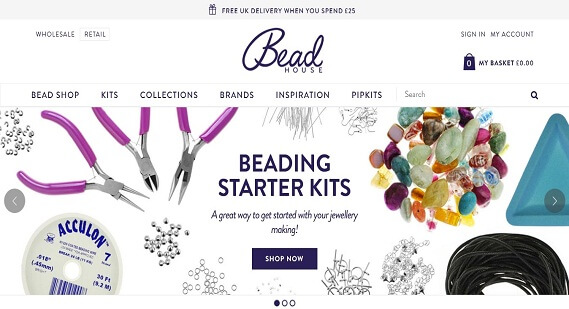 Bead House
Bead House is an online eCommerce portal offering a wide collection of Branded Jewelry and more products.
Visit our Portfolio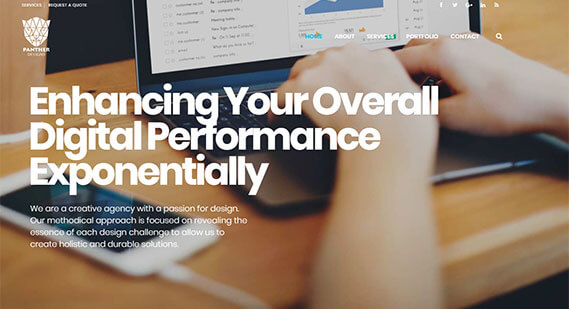 Panther Design
We developed a corporate website for Panther Design using WordPress to showcase their offerings and technology innovations.
Visit our Portfolio
Acclamations

HTMLPanda: Recognized Among the Leading Platforms
We are proud to have partnered with various top global brands and included them in our clientele.
This was an instrumental collaboration in helping them overcome challenges and achieve remarkable success.
Leveraging our web development expertise, we designed scalable and robust websites meeting their bespoke needs.
Our San Francisco Web Development Process
In the First 24 Hours
✓

We gauge and understand your requirements and align a technical analyst

✓

Based on the discussions, we create a project roadmap

✓

A quote is presented after all the questions are answered
After the Quote Gets Approved
✓

We create the project on Bitrix24 CRM and assign the project manager

✓

Our team starts developing your website

✓

Timely updates are shared, and feedback is annotated
Launch
✓

We publish the website on your live server (or share it in ZIP file format)

✓

We provide post-launch website support, offering support & maintenance services to resolve all your technical issues.
Media Coverage
HTMLPanda got featured on some eminent and top-rated websites.
Why is HTMLPanda a Top-Rated Web Development Company in San Jose?
Certified Web Developers
HTMLPanda has a certified team of developers on various web development technologies like WordPress, WooCommerce, Shopify, Drupal, Magento, etc. Our experienced team of web developers offers custom website solutions, meeting unique business needs.
On-Time Delivery
Our commitment to providing smooth customer service made us an excellent web development company in San Jose. We have maintained a good track record of delivering projects on time. It helped us gain customer appreciation and trust, solidifying our credibility in the industry.
100% Customized Websites
We give your website a personal touch and a unique user experience, building a distinctive brand perspective. By understanding your business-specific requirements, we ensure great control of website hosting and highly scalable and optimized website solutions.
Choosing the Right Platforms
HTMLPanda used a different set of web development platforms and technologies. We conduct thorough research to define your website objectives, requirements, features, technologies, etc., and select the suitable tech stack for web development.
What Do Our Clients Say?
We create a positive and rewarding experience for every client. This nourishes long-lasting relationships that have been built on success and trust.
Our clients enjoy a seamless and satisfying journey by partnering with us. They get benefitted from exceptional results and attentive communication.
They follow well-organized processes and maintain high-quality website standards. We got on-time project delivery and are eager to collaborate with them again.
We never miss any deadline and ensure on-time delivery with a well-organized process and maintain high-quality standards simultaneously.
We never miss any deadline and ensure on-time delivery with a well-organized process and maintain high-quality standards simultaneously.
We never miss any deadline and ensure on-time delivery with a well-organized process and maintain high-quality standards simultaneously.
We never miss any deadline and ensure on-time delivery with a well-organized process and maintain high-quality standards simultaneously.
Let's Kick Start Your Website
Development
How much do you charge for web development?

Web design and development in San Jose depend on various factors, such as website complexity, features, types, timelines, etc. Moreover, the primary cost-influencing factor of web development is the website objective. To know our website development charges, send us your requirements, and we will share the price quote accordingly.

What is the hourly rate for web developers in San Jose?

The hourly rate of hiring web developers in San Jose can be anywhere between $40 to $70. However, it majorly depends on your website's requirements. For instance, developers will charge less for developing a simple website with standard features compared to a website with a complex scope.

How much time does it take to build a website?

Website development will go through various phases, including discovery, design, development, and maintenance. Building a website can take around one to three months, depending on your website's complexity and objective.

What web development technologies do you use?

HTMLPanda is an established web development company in San Jose, California. Our web developers and designers have expertise in various tools and technologies like Magento, Shopify, WooCommerce, WordPress, Drupal, etc. Additionally, we use front-end website development technologies like HTML, CSS, Javascript, etc., and back-end technologies like Java, Node.js, Python, Ruby, PHP, etc.