Who can Avail Our Web Development Services
We understand the business needs of your clients and build reliable and secure websites using ReactJS. Our development team delivers their work on time with high-quality products.

We excel in delivering outstanding ReactJS development services to fulfill your startup's requirement of a user-friendly and well-performing web application.

Enterprise sites are vital for promoting new ideas, services, and products. We have extensive experience in developing, architecting, and maintaining enterprise-level web applications.
Trusted by Leading Brands
We are a go-to-agency of ReactJS for top brands globally as we prioritize project communication and on-time deliveries with A1 quality services.











Button
ReactJS Development Services We Offer
We are a reputable ReactJS web development company where our team delivers engaging web development solutions. Our wide variety of ReactJS services are:
Custom ReactJs
Development

As a top-level React web development company, we build result-driven and highly customized web applications per your business needs using the agile development process.

React UI/UX
Development

Our dedicated React web developers understand today's user intent and aspire to deliver a flawless user experience across multiple platforms adopting a personalized UI/UX approach.

ReactJS Front-End
Development

We create high-performing web solutions with the ReactJS front-end development library. Lightweight DOM & one-way data-binding make it the best choice for front-end development.
ReactJs Migration
Services

We help you migrate your existing website or web application into ReactJS using cutting-edge technology and upgrade the existing website to the latest version for improved web security.

ReactJS Plugin
Development

Get custom ReactJS plugin development services from our experienced developers for a creative online presence with quick rendering and better productivity.

Enterprise ReactJS
Development

As a foremost and experienced React development company, we provide feature-rich enterprise ReactJS solutions tailored to client requirements and deliver flawless performance.
ReactJS Development Portfolio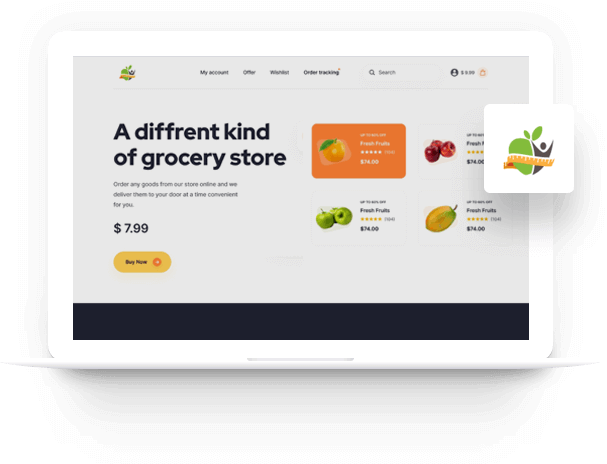 YourKitchen
YourKitchen is an online grocery store that lets you purchase any product with guaranteed on-time delivery.
Visit our Portfolio
background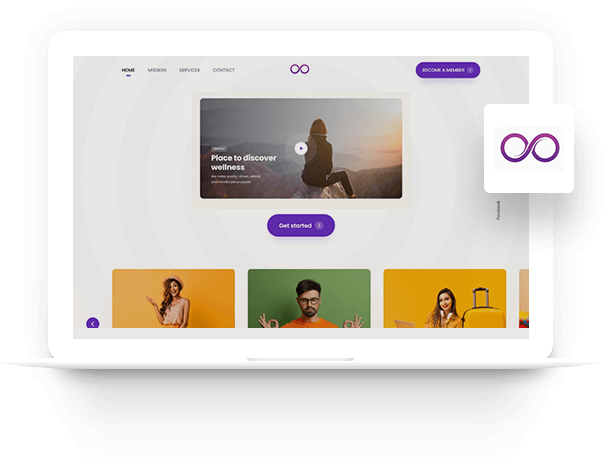 IntraCord
IntraCord is a social networking website where users can upload and edit their videos and sounds.
Visit our Portfolio
background
Why Choose HTMLPanda for ReactJS Development?
We serve our clients with a fast and easy development process to ensure that you get your product on time with complete transparency and privacy.
We follow the high coding standards to develop your product. Our ReactJS developers enable code reusability while developing your web application or websites, which saves time & cost.
With proven expertise, our ReactJS development services assure comprehensive protection with proven security measures like OAuth and JSON web token, React router library, etc.
We at HTMLPanda use industry-based methodologies to enhance project predictability, flexibility, customer satisfaction, and more.
15K+Projects Done
8K+Happy Clients
07+Successful Years
92%Repeat Client
50+Engineers
bbb icon

clutch icon

yelp icon

trustpilot icon

goodfirms icon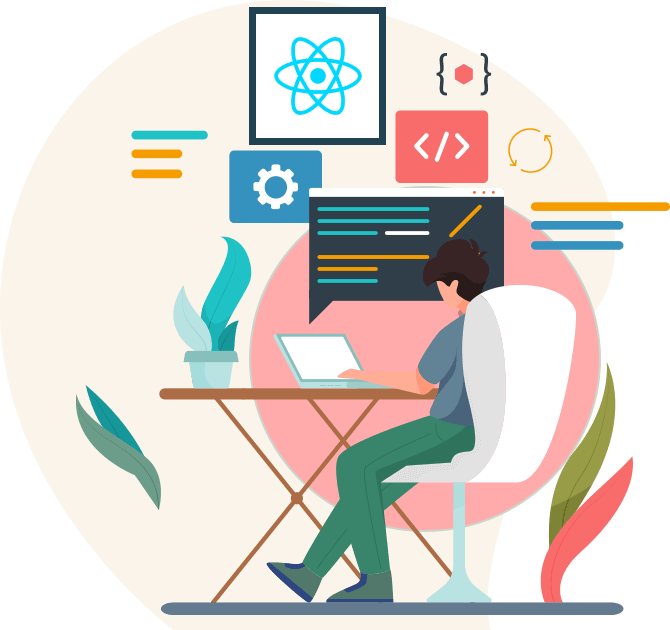 How We Make Your ReactJS Website Better?
User-Friendly Interface

Our team adheres to user-friendly interface components with straightforward access based on endless events and ensures the end-users with an excellent experience.

Quality and Security

Integrated with XSS protection, server-side rendering, and injecting JSON state, our qualified developers build a secure and qualitative React web solution for your business.

Highly Flexible & Scalable

We meet our client's expectations by developing highly flexible and scalable web solutions to deliver interactive and intuitive interfaces.

SEO-Friendly

Our well-experienced React developers know all the latest SEO practices and craft high-ranking React web solutions for a profitable business with qualitative SEO-based content.
Why Choose ReactJS for Web Development?
ReactJS is highly popular and the choice of numerous business owners because of its flexibility. Moreover, it has UI-focused designs with great community support.
Rich User Interfaces

React is a flexible JavaScript library that builds great user interfaces. Rich UIs are highly responsive, validate the client-side data and lots more.

Better Code Stability

ReactJS ensures better code stability by descending the data flow. It lets developers perform unit testing to ensure no system crashes down.

Virtual DOM

It supports document object model (DOM) to improve the website performance. Also, React has an operative breakthrough that compares the different versions of virtual DOM.
Component Style Architecture

This JavaScript library has a rich component-style architecture that eases the deployment and replaces the existing versions without affecting the current components on the system.

Third-Party Components

ReactJS has third-party components called functional and class components. These elements have dynamic generation and are wrapped in the higher-order component.

Strong Community Support

This framework has an intuitive user interface with 24*7 community support. The community team instantly resolves your issues related to any glitches, errors, or updates.
Media Coverage
HTMLPanda got featured on some eminent and top-rated websites.
What Do Our Clients Say?
The ReactJS developers at HTMLPanda have been the biggest support as they've built the innovative, unique, and creative React website and made sure that my business skyrockets and comes out with flying colors.
I would like to thank the team of HTMLPanda for setting up my feature-packed React website at an affordable price and giving an on-time delivery.
Much thanks to the team of ReactJS at HTMLPanda for developing my website with A1 quality and offering me friendly support.
I would recommend HTMLPanda to anyone looking for website development because they promptly built my React website and met my expectations.
HTMLPanda React developers were exceptionally professional who developed our website with easy-to-use CMS and accelerated our business at an unprecedented rate.
Let's Kick Start Your Website
Development
How much does it cost to build a ReactJS project?

The pricing structure of ReactJS development varies from simple projects to complex ones. However, you can avail of ReactJS development services at HTMLPanda at a very reasonable cost.

How much time will it take to develop a ReactJS project?

The development time of the ReactJS project depends on various factors like the complexity of the project, size, and the feature add-ons. However, you expect a maximum of 7-8 weeks to complete your project.

What are the benefits of outsourcing ReactJS web development?

It is always a better option to outsource your ReactJS web development because it assures quality services, lets you contact skilled React developers, and, most importantly, has a low operational cost.

How would you make my ReactJS website secure?

When it comes to security, we ensure that we are using best security practices. We implement an idle timeout in React, disable vulnerable markup, issue SSL certificates, and more.

Is there any hidden cost I should consider for ReactJS development services?

Yes! There can be a hidden cost for ReactJS development services that you should keep in mind like,-- hosting, domain name, imposing push notifications, and more.

Which libraries do you use for the ReactJS web application?

There is a wide range of ReactJS libraries like React Motion, Fluent UI, React-Bootstrap, etc. However, our professional ReactJS developers go for the exclusive library based on your business requirement.

Do you provide any maintenance support for the ReactJS project?

Obviously! We provide maintenance support for the ReactJS project and update our client's project with the latest features. Plus, in case of any issue in the project, you'll instantly find us by your side.