Who can Avail Our Web Development Services
We understand today's ever-changing e-commerce business needs, thus providing robust and secure headless e-commerce solutions backed with agility and meticulous testing.

We are not limited to a single platform and work with a wide variety of tech stacks to offer world-class headless commerce development services to our clients.

Enterprise sites are vital for promoting new ideas, services, and products. We have extensive experience in developing, architecting, and maintaining enterprise-level web applications.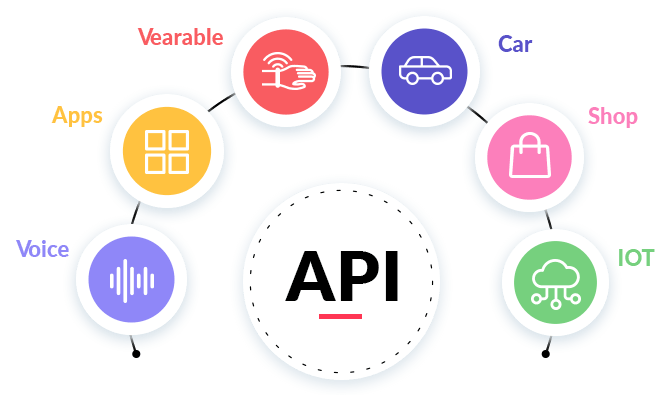 Headless Commerce For Improved Flexibility
HTMLPanda has the power to take your e-commerce business into new dimensions with its headless commerce solutions. With robust API integrations for voice, apps, wearables, cars, shopping, IoT, and more, HTMLPanda leverages the potential of headless commerce solutions and delivers a consistent and lasting customer experience.
The future of shopping will be faster and seamless. We step towards growth-driven innovation by integrating content, APIs, and commerce via headless commerce, thus creating impeccable shopping experiences across all digital touchpoints.
Let's Talk Headless Now
Why Should You Choose Headless Commerce?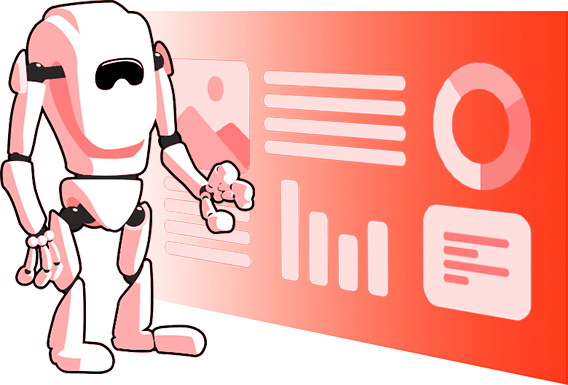 Flexible Front-end Development

Headless commerce takes full control of the front-end development without adhering to rigid structures and creates a new shopping experience for today's customers.

Personalized Customer Experience

Headless commerce quickly reacts to customer behaviors and preferences across various touchpoints and delivers a consistent and personalized customer experience.

Flexibility and Adaptability

Given the flexibility and adaptability to work on both front-end and back-end code simultaneously, headless commerce ensures creating a lasting user experience.

Flexible Products

Enabling developers the flexibility of using content from back-end headless CMSs and products stored in a headless commerce space without the need for a front end.
Big Giants Using Headless Commerce. You Should too!
Acclamations

HTMLPanda Listed Among Top Companies
Benefits of Headless Commerce
Headless commerce is the future as it frees the front-end from the back-end, effortlessly connecting all the touchpoints through flexible APIs.
Speed and Agility

Headless commerce enables you to quickly implement the attractive UI and A/B test new features without disturbing the existing back-end stability.

Seamless Integrations

With versatile API-driven systems, headless commerce integrates ERPs, CRMs, CMS, marketing automation tools, and much more quickly and seamlessly.

Better Conversion Optimization

Headless commerce is the ultimate solution for businesses that want to mix and match different approaches, integrations, or templates in order to convert more customers.
True Omnichannel Experience

Headless commerce allows you to connect your e-commerce business with multiple sales channels so that customers can buy products/services through digital signage.

Faster Market Time

Headless commerce is a faster and more effective way to get your business out there. With versatile APIs that allow content sharing, the process becomes even easier.

Stay Competitive and Adaptive

Headless commerce enables businesses to adapt as per the ever-changing and demanding customer needs, behavior, and intent. Thus, providing a competitive advantage.

"HTMLPanda is the best agency we've worked with to date. They helped us with an excellent headless commerce-based e-commerce solution exactly the way we wanted. Now we're delivering the best shopping experience to our customers that has significantly increased our sales. A huge thanks to the entire team!"
Bill Walker
Director, Design & Strategy
Wobm Networks
Want to Drive More Sales? Go with Headless Commerce.
If you're fed up with traditional commerce platforms and looking to migrate your existing e-commerce business to a headless solution quickly and securely, HTMLPanda is the right place! We combine our years of e-commerce strategic business understanding and expertise to deliver successful headless commerce-based e-commerce stores.
Headless Commerce Platform
Headless Commerce with Shopify Plus
HTMLPanda provides your brand with optimal headless commerce solutions leveraging the power of Shopify Plus as only one part of three layers.
Headless Commerce with Magento
By deploying headless Magento's decoupled architecture, we provide an amazing shopping experience for your customers and help your e-commerce store stand out.
Headless Commerce with Contentful
Combining the potential of Contentful and headless commerce solutions, HTMLPanda offers flexible and highly scalable e-commerce stores that increase conversions.
Headless Commerce with WordPress
We give your business a stunning e-commerce storefront within the WordPress environment adopting the WordPress headless commerce unique capabilities.
Let's Kick Start Your Website
Development
FAQs on Headless Commerce

FAQ
Why should I choose headless for my e-commerce development?

Headless commerce frees the front-end from your back-end and helps you easily connect all the touchpoints through flexible API; that's why you should go headless.

Why should I choose HTMLPanda for my headless commerce development?

We combine our years of e-commerce strategic business understanding and expertise to deliver a successful headless commerce-based e-commerce solution with greater flexibility.

How long does it take to build a headless e-commerce site?

There can't be a standard answer to this. It entirely depends on your business requirements and demands. A basic headless website with a simple theme, features, and functionalities takes less time than the complex one.

What's the average cost of building a headless e-commerce site?

Again, there's no "one-size-fits-all" answer to this question. It depends on the type of website you need. A website with a basic theme and features costs less; however, the one with advanced features will cost you more.

Do you provide maintenance and support service after development?

Yes, of course. We provide reliable web maintenance and support services and keep your headless store updated as per the latest market demands and trends.