We Work For
HTMLPanda understands today's changing e-commerce business needs, thus leveraging headless e-commerce platforms to offer the best-in-class online store.

With a goal-based methodology via a headless commerce approach, HTMLPanda creates a personalized and top-notch shopping experience for the IT Department.

We are uniformly shaping e-commerce business startups by driving innovation and creating a unified customer experience through headless commerce.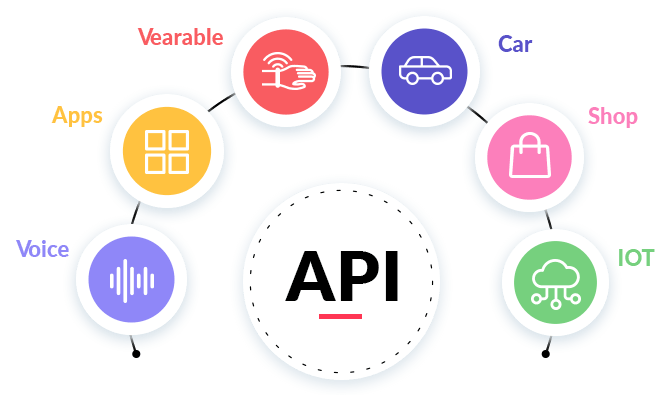 Headless Commerce For Greater Flexibility
The biggest advantage of headless commerce is that it gives you the flexibility to push content to multiple devices and platforms. With intuitive APIs integration, including voice, apps, wearables, cars, shopping, IoT, and more, HTMLPanda leverages the headless commerce solution to offer a flexible and consistent customer experience.
By integrating content, APIs, and commerce via headless commerce, we are stepping towards growth-driven innovation and creating seamless shopping experiences across all digital touchpoints.
Let's Talk
Why Should You Care About Headless Commerce?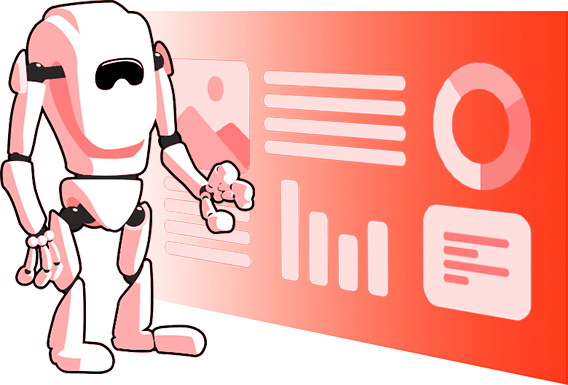 Flexible Front-end Development

Taking full control of the front-end development without adhering to the rigid structures, thus creating new user experience without risking old ones.

Personalized Customer Experience

Swiftly responding to customer behaviors and preferences across various touchpoints, thus serving convenient and personalized customer experience.

Flexibility and Adaptability

Gives the flexibility and adaptability to work on front-end and back-end code at the same time, thus creating a seamless experience.

Flexible Products

Give developers the flexibility to use the content from the back-end of a headless CMS and products stored in a headless commerce system.
World's Most Innovative Brands Using Headless Commerce
Benefits of Headless Commerce
Headless commerce is freeing the front-end from the back-end and easily connecting all the touchpoints through flexible APIs.
Speed and Agility

Allows you to implement new UI more quickly and A/B testing new features without disturbing the back-end stability.

Seamless Integrations

With API-driven systems, headless commerce integrates ERPs, CRMs, CMSes, marketing automation tools, and more seamlessly.

Better Conversion Optimization

Headless commerce enables you to mix and match different approaches, integrations, templates, and more for conversion optimization.
True Omnichannel Experience

Headless and omnichannel commerce allows you to connect your e-commerce business to various sales channels to sell/promote via digital signage.

Faster Market Time

Since content or product can be shared via APIs with other channels, headless commerce allows you to go to market faster.

Stay Competitive and Adaptive

Headless commerce enables you to make rapid changes and keeps you up with the latest technology, thus providing a competitive advantage.

"HTMLPanda is the best agency we've worked with till date. They helped us with an incredible headless commerce-based e-commerce solution exactly the way we wanted. Now we're delivering the best shopping experience to our customers that has significantly increased our sales. A huge thanks to the entire team!"
Bill Walker
Director, Design & Strategy
Wobm Networks
Want to Drive Maximum Sales with Headless Commerce?
If you're fed up with traditional commerce platforms and looking for a way to migrate to a headless solution, HTMLPanda is the right place! We combine our e-commerce strategic business understanding and expertise to deliver a successful headless commerce-based e-commerce solution.
Headless Commerce Platform
Headless Commerce with Shopify Plus
By leveraging the power of Shopify Plus, we build your brand with a headless commerce solution that prospers with all your business needs.
Headless Commerce with Magento
By deploying headless Magento's decoupled architecture, we deliver an amazing shopping experience to your customers and help you stand out.
Headless Commerce with Contentful
By fusing headless commerce solutions with Contentful, we are offering flexible and scalable e-commerce stores that increase sales.
Headless Commerce with WordPress
HTMLPanda leverages commerce's headless capabilities to build stunning e-commerce storefronts within the WordPress environment.
Let's Kick Start Your Website
Development
Why should I choose headless for my e-commerce development?

Headless commerce frees the front-end from your back-end and helps you easily connect all the touchpoints through flexible API; that's why you should go with it.

Why should I choose HTMLPanda for my headless commerce development?

We combine our e-commerce strategic business understanding and expertise to deliver a successful headless commerce-based e-commerce solution with greater flexibility.

How long does it take to build a headless e-commerce site?

It entirely depends on your business requirements and demands. A standard headless website with a simple theme, features, and functionalities takes lesser time than the complex one.

What's the average cost of building a headless e-commerce site?

It depends on the type of website you need. A website with a basic theme and features costs lower; however, the one with advanced features will cost you higher.

Do you provide maintenance and support service after development?

Yes, of course. We provide reliable web maintenance and support services and keep your headless store updated as per the latest market trends.