We Work For
We understand today's e-commerce business needs, thus delivering a robust Lightspeed e-commerce store that drives growth and revenue.

HTMLPanda adopts a holistic approach to offer a smooth Lightspeed e-commerce site for the IT Department that maximizes sales and ROI.

We are specialized in giving shape to the startups by offering an incredible Lightspeed web solution that catalyzes e-commerce business growth.
Button
Lightspeed Web Store Development Offerings
Our team builds lightning-fast Lightspeed e-commerce sites that drive conversions. Our diverse range of services include
Template Customization

Lightspeed Template
Customization

Our professionals seamlessly customize the theme, add new features, set up a website, configure stores, add layout/design, and more.

Custom Lightspeed Store
Development

Our team of experts designs fast-loading custom Lightspeed online stores with all the essential integrations, tailored to your specific business needs.

Mobile-first Development

Lightspeed POS
Website Maintenance

HTMLPanda ensures you to provide high-end website maintenance services with 24/7 customer support without alarming existing functionalities.
Design to Lightspeed
POS Conversion

We excel at rendering high-quality and well-structured PSD to responsive and fast-loading Lightspeed website conversion services.

Lightspeed POS Website
Theme Setup

HTMLPanda has a team of well-versed professionals who've hands-on expertise in customizing existing themes with utmost excellence.

Lightspeed E-Commerce
Theme Dev

Our team of experts works together to build personalized, high-quality, and lightning-fast Lightspeed themes, thus delivering a supreme website.
Lightspeed eCommerce Development Portfolio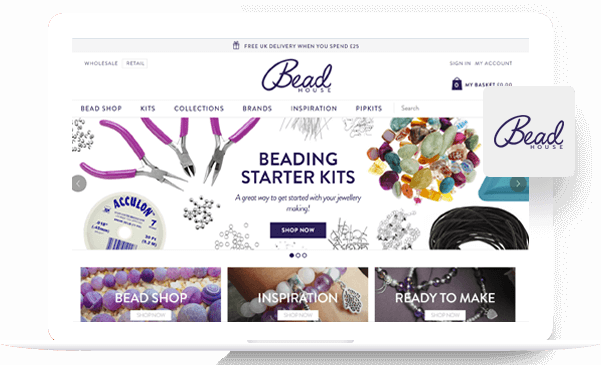 background
background
bbb icon star icon star icon star icon star icon star icon
clutch icon star icon star icon star icon star icon star icon
yelp icon star icon star icon star icon star icon star icon
trustpilot icon star icon star icon star icon star icon star icon
goodfirms icon star icon star icon star icon star icon star icon
Why Choose the Lightspeed Platform?
Lightspeed offers you a lightning-fast and feature-packed e-commerce solution with outstanding in-built marketing capabilities.
OmniChannel

It allows you to sell in-store and online from the same system, thus creating an unforgettable shopping experience for your customers.

Performance

It offers a modern and fully-featured online store backed by robust apps to increase the site's performance and create a fast customer experience.

Easy to Use

It provides easy to use inventory management features, including the ability to implement product features to streamline shoppers' experience.
Site Speed

It provides a fast-loading and speed-optimized e-commerce solution that opens your e-commerce store at a remarkably-fast speed.

SEO Tools

Lightspeed themes are optimized with SEO best-practices in mind, thus helping your e-commerce store to rank higher in search engines.

Integrations (Plugins and Apps)

It offers over 90 different apps and plugins that you can install on your e-commerce site to extend your store's functionality.
Media Coverage
HTMLPanda got featured on some eminent and top-rated websites.
Why Choose HTMLPanda?
98 %

ClientSatisfaction

20 +

Countries withHappy clients

1000 +

eCommerce ProjectsCompleted
Expert Lightspeed Developer
HTMLPanda has a team of certified Lightspeed developers who have worked with diverse business niches and integrated dozens of features.
E-Commerce Expertise
We have sound knowledge and hands-on expertise in developing an SEO-friendly Lightspeed e-commerce store that offers great customer experience.
6+ Year Experience
With acquiring over 8 years of experience, HTMLPanda is counted among the top Lightspeed POS Coding agencies and developers worldwide.
High Coding Standards
Our professionals create a beautiful, functional, feature-packed, and SEO-optimized online store ensuring high coding standards.
Security-Focused Store
We integrate advanced security measures in the Lightspeed e-commerce store to provide a safe and secure online shopping experience to customers.
Maintenance and Support
At HTMPanda, we provide fast-responding Lightspeed store maintenance services along with 24/7 customer support via call and email.
Let's Talk
Partnership & Awards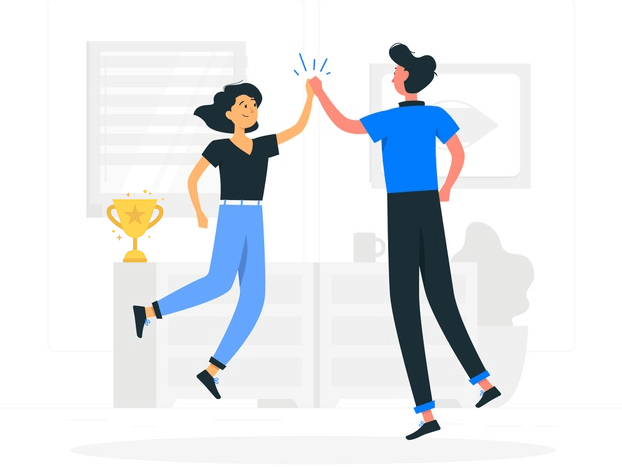 Our Clients
Aclu intel drivania hp clearrate huawei rg uniliver philips necco cooper
What Do Our Clients Say?
I wanted to thank the team at HTMLPanda for our e-commerce website design and development. Everything went as expected, although time-frame was quite tight. I look forward to working with the team HTMLPanda on the next project.
It's been a really good experience from start to finish. The quality of the code is excellent, and the site is very stable. The HTMLPanda team is flexible and can expedite tasks when necessary. We would be happy to work with HTMLPanda again.
Great designer! We are happy with the website crafted by HTMLPanda for our e-commerce business. Every project they have worked on has been completed successfully. We highly recommend HTMLPanda for e-commerce web development.
We've worked with HTMLPanda for more than 2 years. As a small e-commerce company, We were looking for a website design and development firm who could translate our business goals into real-world value. We have been overwhelmed with the quality of work and their helpful insights for our company. It was great working with HTMLPanda team.
HTMLPanda has always been responsive and they follow-up after the project has been completed to make sure the job was done correctly. Their proactive approach has helped us to increase our business by over 200%.
Let's Kick Start Your Website
Development
Have a question?

The answer is YES!
FAQ
Do you sign an NDA (non-disclosure agreement)?

checkmarkYes

Is Lightspeed user-friendly?

checkmarkYes

Do you ensure the compatibility of Lightspeed with all devices?

checkmarkYes

Do you assure that the website is well-secured from hacks?

checkmarkYes

Do you provide customer support after project delivery?

checkmarkYes

Do you develop Lightspeed on the Shopify platform?

checkmarkYes

Is Lightspeed flexible and adaptable to use?

checkmarkYes

Do you use custom themes?

checkmarkYes