Who can Avail Our Web Development Services
We understand your business needs and promise high-quality Lightspeed e-commerce development services that are fully customized, secure, and meticulously tested.

As a leading Lightspeed development service provider, we offer end-to-end eCommerce store development for your startup.

Enterprise sites are vital for promoting new ideas, services, and products. We have extensive experience in developing, architecting, and maintaining enterprise-level web applications.
Button
Lightspeed Development Service Offerings
HTMLPanda has delivered "fast as lightning" Lightspeed e-commerce websites backed with expert tools, stunning themes, extended functionalities, and lots more. Our diverse range of Lightspeed services include:
Lightspeed Template Customization

Our expert Lightspeed developers modify the template as per your business needs. They get to the bottom of the product level in your online store and add additional functionality to product pages to make your Lightspeed store unique.

Custom Lightspeed Store Development

Our team of Lightspeed experts designs high-performance custom Lightspeed online stores with all the essential features, functionalities, and integrations you need to stand out in today's competitive e-commerce space.

Lightspeed POS Website Maintenance

Our support team is committed to providing high-end Lightspeed POS maintenance services with outstanding 24/7 customer support. We'll be there when you need us and this is what sets us apart from others.
PSD to Lightspeed Conversion

Our team of professionals at HTMLPanda is well-versed in delivering high-quality, well-structured, and hand-coded PSD to responsive and fast-loading Lightspeed website conversion services that drive sales.

Lightspeed Theme Setup

HTMLPanda has a team of skilled and experienced professionals who have mastered customizing and setting up existing themes with utmost excellence to fit each business's unique online store requirements.

Lightspeed E-Commerce Theme

We're a team of experts that work together to build custom-made, quality, and lightning-fast Lightspeed e-commerce themes that are meant to bring in lots of customers, sales, and ultimately increase your ROI.
Lightspeed Development Portfolio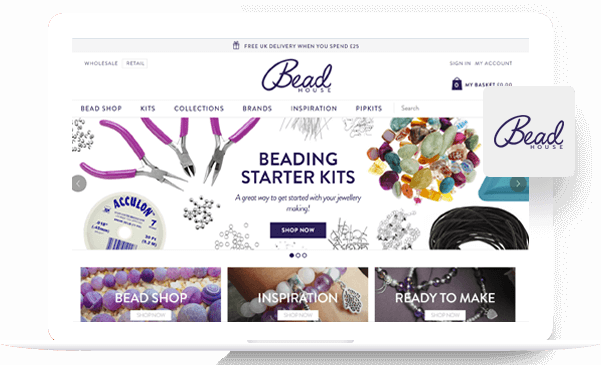 background
background
Acclamations

HTMLPanda Listed Among Top Companies
Why Choose Lightspeed Platform?
Lightspeed provides a one-stop e-commerce solution with outstanding in-built marketing capabilities. Here we list some notable reasons to choose Lightspeed for e-commerce development.
OmniChannel

Lightspeed allows you to sell in-store and online, all from one platform. Thus, creating a lasting shopping experience, leaving customers coming back again and again.

Performance

Lightspeed delivers an intuitive online store backed by robust integrations, helping you load e-commerce stores in a blink, thus increasing the overall store's performance.

Easy to Use

The new inventory management system from Lightspeed is super easy to use, allowing merchants to streamline the buyer's experience with customizable product features.
Store Speed

Lightspeed is well known for delivering quick-loading and speed-optimized e-commerce solutions that open your online store in mere a blink of an eye.

SEO Tools

Lightspeed themes are well-optimized with the latest SEO best practices in mind, helping your e-commerce stores rank higher in search engine result pages (SERPs).

Apps/Plugins Integrations

Lightspeed has over 90 feature-packed apps and plugins that you can install on your e-commerce stores to extend and strengthen your online store's functionality.
Media Coverage
HTMLPanda has received immense appreciation from the industry's best.
Why Choose HTMLPanda for Lightspeed?
98 %

ClientSatisfaction

20 +

Countries withHappy clients

1000 +

eCommerce ProjectsCompleted
Our team of certified Lightspeed developers has worked on diverse business verticals so far, with immense expertise in integrating the right features into your e-commerce store to make it unique, functional, and highly attractive.
Our proficient experts have years of experience, sound knowledge, and hands-on expertise in developing higher-ranking Lightspeed e-commerce stores that offer a great shopping experience to your customers.
By gaining years of experience in Lightspeed e-commerce development and delivering quality work, HTMLPanda is counted among the top and most reliable Lightspeed POS Coding agencies worldwide.
We pride ourselves on creating beautiful, functional, feature-packed, and SEO-optimized Lightspeed online stores using high coding standards. Our team of talented developers can bring your online store to life using high coding standards.
HTMLPanda takes shopping and security seriously. Therefore, our developers have been integrating advanced security measures into Lightspeed online stores for many years, so customers can shop safely without worry.
At HTMPanda, we ensure your Lightspeed store always glows bright and is speedy; thus we provide fast-responding maintenance services. With our 24/7 customer support team, you can count on us to be there when you need us most.
Let's Talk
What Do Our Clients Say?
I wanted to thank the team at HTMLPanda for our e-commerce website design and development. Everything went as expected, although the time frame was quite tight. I look forward to working with the team HTMLPanda on the next project.
It's been a really good experience from start to finish with HTMLPanda. The quality of the code is excellent, and the site is very stable. The team is flexible and can expedite tasks when necessary. We would, any day, be happy to work with HTMLPanda again.
Great designer! We are happy with the website crafted by HTMLPanda for our e-commerce business. Every project they have worked on has been completed successfully. We highly recommend HTMLPanda for e-commerce web development.
We've worked with HTMLPanda for more than two years. As a small e-commerce company, we looked for a website design and development firm to translate our business goals into real-world value. We have been overwhelmed with the quality of work and their helpful insights for our company. It was great working with the HTMLPanda team.
HTMLPanda has always been responsive, and they follow up after the project has been completed to make sure the job was done correctly. Their proactive approach has helped us to increase our business by over 200%.
Let's Kick Start Your Website
Development
Why should I go with Lightspeed e-commerce development?

Lightspeed offers you a lightning-fast and feature-packed e-commerce solution with outstanding in-built marketing capabilities, helping you drive massive conversions.

Why choose HTMLPanda for your Lightspeed e-commerce development?

HTMLPanda is counted among the top Lightspeed POS Coding agencies and developers worldwide, having sound knowledge and hands-on experience in developing top-notch Lightspeed websites.

How long will it take for a Lightspeed website to be developed?

It entirely depends on your business needs. A basic website with a simple theme, features, and functionalities takes lesser time than the complex one.

How much does it cost to build a Lightspeed website?

The Lightspeed web development cost depends on various factors, including project complexity, functionalities, size, budget, resources, and more.

Do you provide post-delivery maintenance and support services?

Yes, we do. We provide reliable and affordable website maintenance and support services to keep your website updated as per the latest trends.

Do you guys build an e-commerce website for the existing POS system?

Yes, we do. Our Lightspeed e-commerce experts take all the necessary steps for developing an integrated e-commerce website for your existing POS system.