Sketch to HTML / HTML5 conversion Service
Using Sketch to create a design layout lets you easily convert them into HTML markups with 100% pixel-perfect design. You get a better control over the design elements and resize them without losing the quality. There are guides to make sure that you control and align the layers smoothly. Unlike other web design tools where the grids need to be dragged to the layer palette.
Our developers convert Sketch to HTML using hand-coded markups so that they are W3C validated and free of all kinds of bugs and errors. Moreover, the websites created by us following sketch to HTML conversion are rendered responsive so as to ensure they have wide accessibility.
Why Invest in Us for Sketch to HTML / HTML5 Conversion
We offer a wide array of services and are able to work for websites of any genre.
We have immense domain experience, an enviable talent pool, and passion for excellence.
Our developers are masters at using Sketch platform apart from command over HTML, CSS, JavaScript and other languages.
We understand the importance of mobile ecosystem and hence, focus on sketch responsive design.
Affordability of the service is one of our USPs and you can always enjoy at the most competitive rates.
We believe in the importance of time and are poised to accomplish the project within the agreed-upon time frame.
We allow our clients to monitor the project and give us feedback at every step.
Specialties of Our Sketch to HTML / HTML5 Team
Backed by a pool of talented developers, HTMLPanda has always exceeded the expectations of the clients. Whether it is about offering top-notch quality in the Sketch to HTML CSS service or completing the project ahead of time, our team has always been quite proactive in serving our clients. Our professionals go through an advanced training and are exposed to the clients from 80 different countries that prepare them to handle project of any complexity.
Benefits You Get With Our Sketch to HTML / HTML5 Service!
Semantic Markups

Being a seasoned sketch to HTML development company, we make sure the code is written with semantic tags so that they can be easily read and understood. We also maintain proper formatting and commenting.

W3C Validated Clean Coding

We make sure that our HTML and CSS code is W3C Validated. It helps us keep all the bugs and errors at bay and provide an impressive, consistent and professional bug free Sketch to HTML CSS conversion to our clients.

Cross-browser Compatible

It is one of our prime concerns to create websites that are compatible with all the major browsers being used by the people. We achieve it by testing our website across these browsers on several devices to ensure 100% compatibility.

BootStrap Powered

In an attempt to make your website highly interactive, responsive and packed with advanced features, we make use of BootStrap framework. If you wish to do away with BootStrap and use other frameworks, we have that option too.

Retina Display Optimized Website

We cater the high-resolution retina display devices through our websites. All you need to do is to ask for it and we will use high-resolution vectorized images to ensure that we build retina display optimized websites for you.

Fast Loading Websites

To provide a great user experience to your users, we make sure that the website is optimized to load fast. We use compressed vectorized images and optimize the code in Sketch to HTML / HTML5 conversion to make the web page lighter.

Impressive Pixel Precision

A design is rendered sharply on all devices only when you convert Sketch to HTML markup with pixel precision. We achieve impressive pixel perfection by focusing on keeping anti-aliasing and interpolation at bay.

100% Responsive websites

We understand the importance of catering the mobile users and hence, focus on Sketch Responsive design. We make use of CSS media queries, fluid layout and resizable images to achieve 100% responsive design.

SEO-friendly Markup

As we use W3C validated code and semantic markups, our website design gets all the quality need to be an SEO-friendly one. We make sure to follow every guideline prescribed by search engines to ensure the good ranking of your website.

Fast Turnaround Time

Our highly skilled developers and efficient project managers make sure that you are delivered the Sketch to HTML / HTML5 conversion project as per the agreed-upon timeframe. We never hesitate to walk that extra mile to achieve timeliness.
A Diverse Range of Sketch to HTML / HTML5 Services Awaits You
√ Sketch To HTML / HTML5 conversion
√ Sketch to HTML CSS conversion
√ Sketch to Responsive Website
√ Website Redesign Using Sketch to HTML
√ Custom Sketch to HTML development
FAQs!
We have designed the FAQ section with some of the most commonly asked questions by the clients regarding Sketch to HTML/ HTML5 conversion services. All the questions have been answered by the concerned experts to address the general queries of the clients. If you don't find your query covered under this section, don't hesitate to contact us.
Give a brief introduction of Sketch to HTML/ HTML5 conversion?
Sketch to HTML / HTML5 conversion is all about converting your web design from a sketch file to HTML/ HTML5 markup.
What is your USP as a sketch to HTML development company?
Our team is well-acquainted with all the versions of Sketch and the web technology of HTML/ HTML5 to convert Sketch into responsive design.
After Sketch to HTML5 conversion, what features my website will reflect?
Your website will be enriched with SEO-friendly markups, W3C validated clean coding, high-end functionality, cross-browser compatibility, and many more.
Does the Sketch to HTML/ CSS conversion service match the W3C standards?
Yes, we lay complete emphasis on rendering the Sketch to HTML services in accordance with W3C guidelines.
What coding practice you follow to convert Sketch to HTML?
Our team of coders writes well-structured, fully commented, and manually written codes while delivering Sketch to HTML conversion service.
How do you decide the turnaround time for rendering conversion services for Sketch to HTML?
The turnaround time simply depends on project size and the number of web pages. It varies for each project; though we deliver the projects within the defined deadlines.
Do you sign NDA for Sketch to HTML services?
Yes, we never hesitate signing the Non Disclosure Agreement if clients express their wish.
Is it possible for me to contact the team involved in Sketch to HTML conversion?
Yes, we offer various modes of communication such as Skype, Gtalk, etc. So that you can get in touch with the development team.
How can I keep a track of my project development?
We have PMS (Project Management System) where all the activities regarding your project are updated constantly. Moreover, we also send work reports to the clients regularly.
Will I get any support from your technical team?
Our client-centric policies make us offer 24*7 technical support to our clients to address their difficulties while running the website.
Your search for high quality Sketch to HTML conversion services ends here. Let us offer you a robust, pixel perfect, and 100% unique Sketch to HTML / HTML5 conversion service that will leave you ecstatic. Get in touch with us today for a quote!
Having any query?
Reach us through the below given form. We will connect to you shortly!
Happy Stats
70+
80+
1094
1800
Testimonial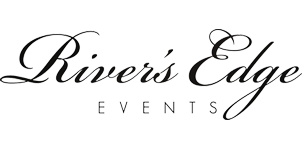 William Watt
Megawatt Media, RiversEdge

I am very pleased about my decision in selecting such a grand service from HTMLPanda. The email template that they delivered is not only good in quality, but very enhancing. I am very curious to see all other services with them. It was my great experience with the technical team. The whole team is very supportive and friendly in every kind.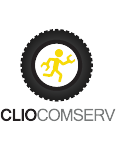 Bogdan Nita
ContentSpeed Cliocom

I love the service they offered. The applications they developed are very much interactive because after receiving the applications I did not need to go crazy to understand every function. There was time when, I was in the dilemma that selecting their service would be beneficial. After having their services, I felt really good and I am thinking to do business with them again in future.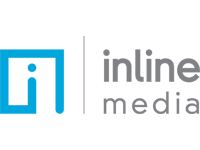 Arno Kriek
Alblasserdam, www.inlinemedia.nl

Fast, Reliable and high quality, that's what HTMLPANDA.COM stands for. We have been using the services for a couple of years now, for big projects and smaller rush projects. The quality is always high, and that's important to us, because their work literally set the foundation for the websites for our clients.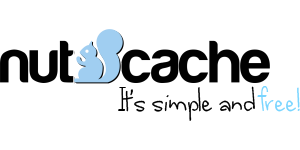 Sébastien Boyer
Canada, www.nutcache.com

I am very happy with the service of HTMLPanda due to its prompt and speedy communication, which is exactly same as advertised.
Portfolio