In this blog, we will take you towards on some of the approaches of Sketch to HTML conversion that will help you handle the process wisely and also help you to understand how to convert sketch file.
There are a plethora of websites made each day. And, to survive in this fiercely competitive market, you need a website that stands out in the crowd. As per the stats, there are approximately 1.9 billion active websites in the world, and the numbers are increasing rapidly. Thus, adopting result-driven modern design practices and trends for website development is a thoughtful step, and Sketch to HTML conversion is a key to attain it. This conversion process transforms your static image into a dynamic, secure, and fast loading website.
Gone are the days when designing for the web was passionless and insipid. With the changing trends in design and stiff competition amongst the web industry, it has become incumbent to include designs that bring a spark to your business. The modern designing trends are in vogue these days, and Sketch to HTML conversion is one amongst them.
This conversion technique takes the process of transformation to the next level and helps in the creation of quick loading websites that are compatible with multiple devices. The process involves a sequence of steps, and one of the essential steps in the designing process is converting Sketch to HTML.
Before you board on your journey to Sketch to HTML conversion, you must have a clear understanding of the basics.
Basic Introduction of Sketch
Sketch is a robust tool primarily used by programmers working on the Mac platform, incepted as a graphics editor by a Dutch company. It was first launched in September 2012, after which it also grabbed an Apple design award. An alternative to Photoshop, Sketch is gaining more popularity amongst web developers owing to its flexibility and simplicity of use.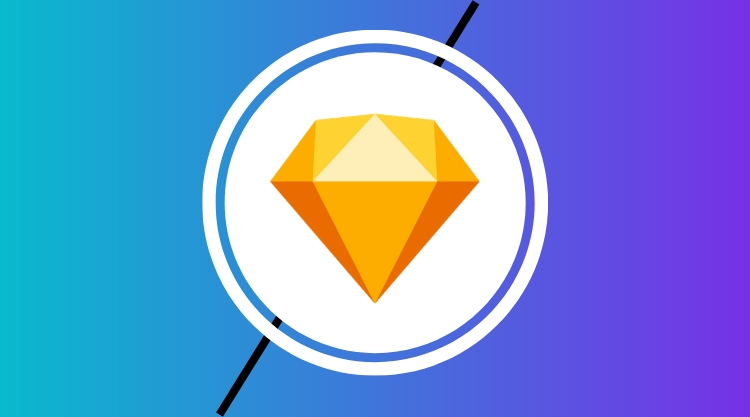 The platform also shows its contribution to creating mobile websites. Designing for Android and iOS also becomes comfortable with Sketch. To improve productivity and user experience in design, Sketch makes it easier to write plugins. There are many plugins available to create style guides, generate content, and batch-rename layers. The sketch also comes available with a vast library of unique symbols. These can be used for icons, UI elements, and others.
Know a Bit About HTML as Well
HTML, also known as HyperText Markup Language is a coding language that ensures the formatting of text and images so that the browser displays them as intended. HTML continues to be the dominant programming language known for its advanced functionality. This language is supported by most browsers. It makes use of preset tags. It is essential to get the know-how on HTML tags before converting Sketch to HTML.
During the conversion process, it is essential to make use of the latest version of HTML, i.e., HTML5. This will result in the highest compatibility.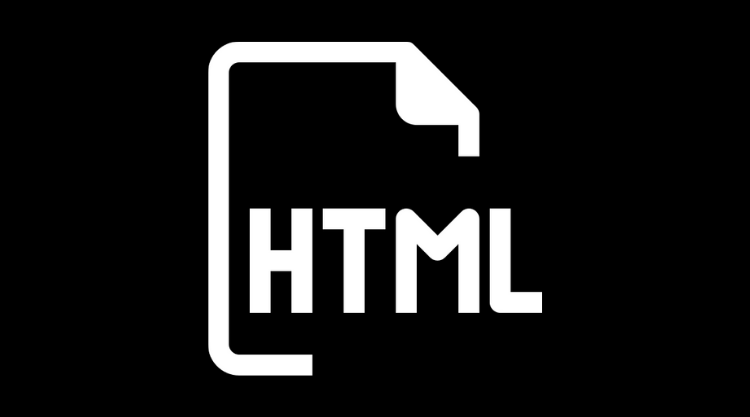 A Prerequisite to Convert Sketch to HTML
Before understanding the need to convert Sketch to HTML, it is essential to know how Sketch is better than its competitor i.e., Photoshop. The discussion about Sketch vs. Photoshop keeps raging. However, let's find out which one is better for UI design:
Designers give preference to high-definition over regular displays. Sketch offers the option to resize objects. Sketch, being a vector-based graphic, does not pixelate, whereas others do.
Sketch allows you to create multiple artboards and work simultaneously, whereas, in PhotoShop, we can only work on a single canvas at a time.
The Sketch features a built-in layout grid. Sketch makes it easier to pin a transparent layout guide and change the column.
The Sketch is a lighter version than PSD. This eradicates the concern of file size.
With the help of Sketch, logos can be designed efficiently.
Sketch has the upper hand on wireframes due to the availability of a UI kit.
The UI is also intuitive and easy to understand.
With these advantages, Sketch to HTML conversion forms the ideal choice for being easy to use, and scalable. The Sketch is quick with a faster workflow. It also delivers better design results.
Strategies to Follow While Converting Sketch to HTML
When it comes to your Sketch designs to HTML code, there are multiple strategies to consider. Therefore, before moving ahead, it is vital to understand all the strategies wisely.
The process of transforming a Sketch design involves several strategies. In short, it is about converting Sketch artboards and layers into bundles of files that can be in the form of CSS, HTML, font files, and so on. After the package is generated, website speed optimization is done. This is done to improve the website loading time.
Exporting the code
This is a simple and straightforward process. Click on "Export HTML Code."
Code Package
It is a zip file that has HTML, CSS files, and other images and fonts.
Choose the file format (PNG or SVG) in which you wish to export the layers. Next is selecting the location in which you want to save the export.
Essential Aspects of Sketch to HTML Conversion
Cross-browser Compatibility
It is necessary to have a website design that functions uninterruptedly across all browsers. The choices for accessing any website has now become diverse and not limited to Internet Explorer only. Multiple aspects require consideration. With the increasing number of browsers and browser versions, it has become necessary for web developers to test their websites across all of them.
If you do not test all the web pages for cross-browser compatibility, then you will be losing a large number of targeted visitors. Thus, making a list of leading browsers, and running a test across all of them will surely ease the job. You will experience that your pages behave differently across each of them. Irrespective of the browser used, your web page must be accessible without any issue.
All the components must be displayed accurately without any glitches. This must be done consistently whenever a new browser or browser version is introduced. This will ensure a fully functional website for your visitors. If you are hiring a third-party service provider to get your Sketch to HTML conversion done, you need to be assured that they are going to offer you pages that are cross-browser compatible.
SEO Friendly
The ultimate objective of designing a website is to enhance the visibility of your brand on the web. This can only be accomplished if your website is doing well on top searches. While converting your pages from Sketch, you need to be sure that the page being coded is search-engine friendly. This results in excellent coding skills along with sharp SEO knowledge.
One of the important ways this can be done is by assuring adherence to the W3C coding guidelines. If you are looking to convert Sketch files to HTML, you must have in-depth know-how of how search engines will behave with web pages. Hence, this will affect the ranking. Venturing into your conversion efforts without paying attention to these details will pull your website into the wrong situation.
Optimum Page speed
User experience is a crucial factor in making your website close to search engines as well as visitors. Thus, it is essential to keep a close eye on the page loading speed while converting Sketch to HTML. Websites with a better user experience rank on top searches and also catch the eye of visitors. Page loading speed turns out to be a crucial factor in deciding whether a website is user-friendly or not.
Multiple factors decide the page loading speed. For example- large images take extra space to multiply the total number of HTTP requests. The larger the number of HTTP requests and the longer will be the time taken by a page to load.
Developers might face tough times in balancing the different aspects of page design, and however, if you keep working for long, you will master the art sooner or later. A professional Sketch to HTML conversion company could be of great help to get you web pages that boost productivity and user engagement.
Flexible and Responsive Design
While converting Sketch to HTML, it is vital to test the coding in real-time to deliver a website that is accessible across tablets, desktops, laptops, and other digital devices. This conversion will offer your business a website that loads quickly without any distortions. This will prevent users from resizing anything manually to view the content.
Sketch to Responsive HTML conversion will enable users to have a mobile website that looks and feels great, no matter how your clients are surfing it. Such a design also makes it very easy for Google to index your site. Having a responsive website also gives you a competitive edge. With such a website, you can expect high sales.
Businesses Advantages of Sketch To HTML Conversion
Being the most impressive designing tool, Sketch operates both on Android and iOS. It offers multiple opportunities for simplifying the website development. It features an advanced set of capabilities that adds value to the business if implemented correctly.
Extensive Guides
For using the designing tool aesthetically, Sketch features smart guides to users to align everything appropriately over the web. This perfect solution offers developers the chance to view guides uninterruptedly.
In this manner, developers can manage spacing between the objects with the help of an ALT key. This key needs to behold down until the result displays. This attribute is found only in Sketch, which is an ideal alternative to Photoshop.
Easy Exporting
With this feature, designers can save the individual layers and can export objects to get retina-friendly visuals. The web development process gets faster with this interactive design feature, thus benefits the business.
Rescaling of Objects
Everything in Sketch is in the form of a vector. This amazing feature offers developers the chance to rescale objects without compromising on the quality. Artboard with pixel-perfect feature helps you get pixel-precise website design.
Artboards
Sketch introduces the countless number of canvas for the designers. This makes it easier to draw a wide range of artboards and view how things would function after finishing the design work. You can also launch fully responsive websites that can be considered across a multitude of platforms on various browsers.
Built-in Grids
With the help of this functionality, Sketch helps the developers in aligning layers throughout. For the utilization of the feature effectively, you just need to customize the column width by the expected web development requirements.
Importance of Quality Testing After Sketch to HTML Conversion
Once you think you are done with the entire Sketch to HTML conversion from your end, it is the time for a comprehensive quality check. This must be attempted by a professional who has a deep understanding and is easily able to find out the bugs. If you do not conduct a quality check for your website, it could result in poor performance to the loss of sales lead. Besides, you can create a checklist for quality assurance and testing that includes the following:
All the pages, both internal and landing pages, should be converted and linked to the main navigation menu.
The converted pages must match the design in Sketch. Along with the design, color and font used should also be in close coordination.
The links on the homepage and inner page must be tested.
The logo must be placed correctly in the HTML design page.
The images on the website must be optimized carefully for faster website loading.
All the images must have an alt attribute.
The text must be formatted precisely.
The text must include H1, H2, and H3 tags.
Cross-browser compatibility must be tested.
Page loading speed must be evaluated.
All the pages should have consistency in terms of themes followed.
The website navigation should be working uninterruptedly.
These parameters should be assessed before launching the website on main server.
Trusted Sketch to HTML Provider for Top-notch Conversions
The increasing demand for Sketch to HTML conversion has compelled many players to jump into the industry. Therefore, one must choose a service provider carefully. There are multiple factors in deciding the right one, like experience, total duration in the industry, and so on. At HTMLPanda, we have several years of expertise in delivering consistently remarkable website development and conversion services. Along with a great experience, we also stand forth in excellent client servicing.
Besides, we have acquired a huge, satisfied, and happy consumer base. You can also have a look at our impressive portfolio which showcases a list of some reliable and reputed clients. Having a look at our past work will help you acquire a better understanding. You will be able to decide whether we will be able to meet your requirements in terms of quality and standard of work or not.
How Can Venturing With Sketch To HTML Provider Be Beneficial For Your Business?
There are multiple challenges associated with Sketch to HTML conversion. Since many roadblocks come in the way, you must ask yourself whether it is worth the effort to struggle through the conversion process or not. Since the conversion process is quite complex to understand and requires loads of time, most of the businesses prefer hiring third party Sketch to HTML conversion firms to get their markups ready.
Getting the work processed directly from third party conversion provider helps in maximizing the overall productivity. By outsourcing Sketch to HTML conversion provider, businesses can serve more customers in a shorter period. However, hiring a third-party service provider will save a lot of time. You will be getting a quality, productive, top-notch, and pixel-perfect website. If you hire an experienced firm, chances are you will be able to avoid business risks.
On getting the work done by a third-party service provider, you will be able to improve the overall turnaround time. This will impress clients. Attracting the increasing number of customers with the rich quality of designs will also become easy. A fully functional website with the right design idea will be presented before your clients.
Conclusion
Sketch to HTML conversion is a vast process and should be executed rightly to get the best experience. From the basic introduction of Sketch and HTML, best strategies, essential aspects of conversion, and business advantages to the importance of quality testing after conversion, we in this blog have tried to cover all the essential elements of Sketch to HTML conversions that will make your website more goal-oriented.
We would love to here your comments & questions about this blog post. Send us your thoughts by completing the contact form.