Who can Leverage Web Development Services Phoenix?
01

Our tech-savvy web developers in Phoenix build user-friendly websites customized for your agencies to drive traffic and convert visitors into customers.

02

Understanding the challenges and objectives of a startup, we deliver tailor-fit websites that address your unique requirements.

03

We aim to deliver excellent website solutions to esteemed global brands, maintaining transparency and seamless communication.
Cutting-Edge Web Development Services Phoenix
Custom Web Development

As a custom web development firm in Phoenix, we create website designs and features tailored to the specific needs of your business. We develop a website that reflects your brand. Our custom sites give you full control over the user experience.

eCommerce Web Development

Take your online store to the next level with our eCommerce web development services. Our web development Phoenix team is well-versed in advanced eCommerce development technologies, such as Shopify, Prestashop, BigCommerce, etc.

WordPress Web Development

We are a one-stop destination for all your WordPress web development needs. Hire WordPress web developers from HTMLPanda to develop a feature-rich website. Our WP web development services in Phoenix include custom WP development, WP migration, theme/plugin development, Elementor and Divi WP development, etc.

Website Redesign

We enhance the overall appearance, improve user experience(UX), and update the functionality of a website. Our website redesign services ensure your site drives conversions and helps you achieve your business objectives.

API Development and Integration

Leverage the power of API in connecting your website to an external service with our API development and integration services. Our API developers have years of experience in building and integrating robust APIs, facilitating seamless website functioning.

Web Hosting and Maintenance

Get secure hosting and maintenance with an experienced website development company in Phoenix. Our maintenance and support team keeps your website up-to-date with continuously updated back-end and front-end technologies.
Looking for Web Development Services in Phoenix To Meet Your Custom Requirements?
We develop engaging and scalable websites addressing customers preferences and catering to your business objectives. Contact us today!
Schedule a Free Consulation
Explore Our Web Developemnt Portfolio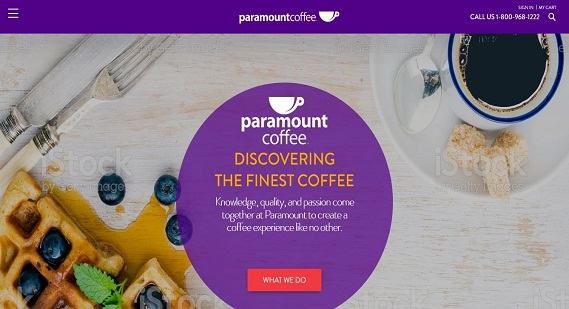 Paramount Coffee
Paramount Coffee is an online portal offering a wide range of services, including roasting, installation, cafe/coffee shop development, etc.
Visit our Portfolio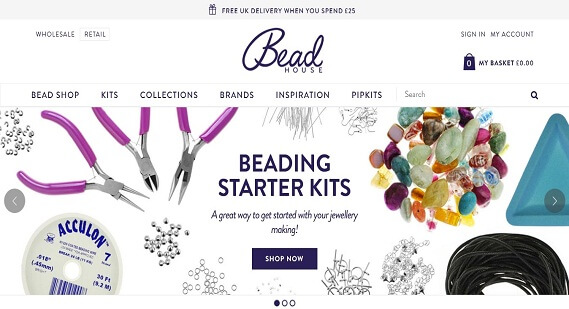 Bead House
Bead House is an online eCommerce portal offering a wide collection of Branded Jewelry and more products.
Visit our Portfolio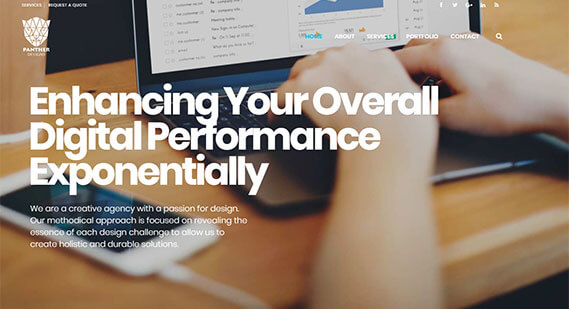 Panther Design
We developed a corporate website for Panther Design using WordPress to showcase their offerings and technology innovations.
Visit our Portfolio
Acclamations

HTMLPanda: Recognized Among the Leading Platforms
We are proud to have partnered with various top global brands and included them in our clientele.
This was an instrumental collaboration in helping them overcome challenges and achieve remarkable success.
Leveraging our web development expertise, we designed scalable and robust websites meeting their bespoke needs.
Our San Francisco Web Development Process
In the First 24 Hours
✓

We gauge and understand your requirements and align a technical analyst

✓

Based on the discussions, we create a project roadmap

✓

A quote is presented after all the questions are answered
After the Quote Gets Approved
✓

We create the project on Bitrix24 CRM and assign the project manager

✓

Our team starts developing your website

✓

Timely updates are shared, and feedback is annotated
Launch
✓

We publish the website on your live server (or share it in ZIP file format)

✓

We provide post-launch website support, offering support & maintenance services to resolve all your technical issues.
Media Coverage
HTMLPanda got featured on some eminent and top-rated websites.
What Makes Us a Top-rated Web Development Agency in Phoenix?
Unparalleled Solutions
Our dedicated web development Phoenix team provides conversion-driven and reliable websites, facilitating your online success. With clean coding and responsive designs, we deliver optimized web solutions tailored to your specific business needs that focus on the usability and functionality of your website.
Faster-Time-to-Market
Our web development process is flexible, agile, and streamlined, prioritizing effective ways to speed up the time-to-market of your websites. We use automation and efficient tools and emphasize clear communication to deliver your website promptly. Moreover, we identify and eliminate bottlenecks in your website development process.
Experienced Web Developers
We understand the importance of developing a highly competitive and well-designed website in attracting and retaining customers. Therefore, we have a team of experienced web developers in Phoenix to understand your unique business requirements. They will develop a high-quality website to excel in your business.
Security and Compliance
As a reliable web development agency in Phoenix, we ensure your website is secured from unauthorized access, modifications, cyber-attacks, or other malicious online activities. We follow many robust security practices, such as integrating security tools, vulnerability scanning, network scanning, and more.
What Do Our Clients Say?
We create a positive and rewarding experience for every client. This nourishes long-lasting relationships that have been built on success and trust.
Our clients enjoy a seamless and satisfying journey by partnering with us. They get benefitted from exceptional results and attentive communication.
They follow well-organized processes and maintain high-quality website standards. We got on-time project delivery and are eager to collaborate with them again.
We never miss any deadline and ensure on-time delivery with a well-organized process and maintain high-quality standards simultaneously.
We never miss any deadline and ensure on-time delivery with a well-organized process and maintain high-quality standards simultaneously.
We never miss any deadline and ensure on-time delivery with a well-organized process and maintain high-quality standards simultaneously.
We never miss any deadline and ensure on-time delivery with a well-organized process and maintain high-quality standards simultaneously.
Let's Kick Start Your Website
Development
What is your approach to website development?

Our web development process caters to the right target audience and fits in perfectly with your business needs, goals, and vision. It includes six steps as mentioned below:

Discovery & Planning
Design & UI Coding
Development
Quality Control
User Acceptance Testing
Production

How much time do you take to build a website?

There are a lot of parameters that influence our timeframe of developing a website, such as website size, features, or objectives. At HTMLPanda, we aim to deliver the website within 90 days with basic to average complexity. However, the development team should have smooth communication to ensure the timely delivery of a website.

What is the total cost of developing a website from scratch in Phoenix?

The website development cost in Phoenix depends on many factors, such as the number of pages of your site, the integrated features & functionalities, and the technology stack. Send us your query, and we will share a price quote considering all of these factors.

What web development technologies do you use?

As a leading Phoenix web development company with 8+ years of industry experience, we use a range of web development tools and technologies, such as Laravel, Django, WordPress, Angular, etc.