Who can Avail of Our Web Development Services?
01

Our services encompass the full spectrum of design and development. We are here to understand your agency's requirements to deliver a well-tested and tailor-fit website.

02

Our experienced web development San Francisco team is always happy to work with startups. We keep scalability in mind during development helpful in meeting your growing business needs

03

We are always eager to partner with enterprises, crafting well-tested and customized websites. Whether it is site migration, upgradation, maintenance, or anything, we are always ready to help.
Our Solutions For Web Development Services in San Francisco
Custom Web Development

We work closely with clients to define and develop transformative user experiences across different platforms. Our expertise enables us to create customized solutions that uniquely reflect our client's brand identity. We ensure the site will be user-friendly and adaptable for your site visitors.

Design to Code

By transforming the designs (whether Figma, PSD, or Sketch) into a spectacular website, we can help businesses streamline software development. This leads to increased efficiency. Also, with best practices and standards, we deliver error-free solutions providing a better user experience.

WordPress Web Development

Our extensive experience in WordPress development has allowed us to master the art of creating captivating WordPress websites. Whether it's custom WP development, WordPress migration, or theme/plugin development, we harness the full potential of WordPress to deliver exceptional websites.

eCommerce Development

Our experienced team can help you with every aspect of your eCommerce website development, from strategy to development and support. We are experts in developing full-scale online stores and multi-vendor marketplaces using different platforms like Magento, Shopify, Prestashop, BigCommerce, etc.

Platforms-Based Development

From platform selection to customization to maintenance, we are here to assist you in every web development aspect. Be it OpenCart, Drupal, WordPress, Lightspeed, Magento, Shopify, or frameworks like Angular.js, Vue.js, and others, you can rely on us to leverage their potential.

API Development and Integration

To empower your websites with seamless connectivity and advanced functionality, you can consider HTMLPanda for API development and integration. Our experts are specialized in creating robust APIs to exchange and communicate data effortlessly. We would be happy to address your API development and integration needs.
Consult Our San Francisco Web Development Experts
Let us help you take your business to the next level. Contact us today to discuss your unique ideas or define any web development strategy.
Reserve Your Free Spot
Explore Our Web Developemnt Portfolio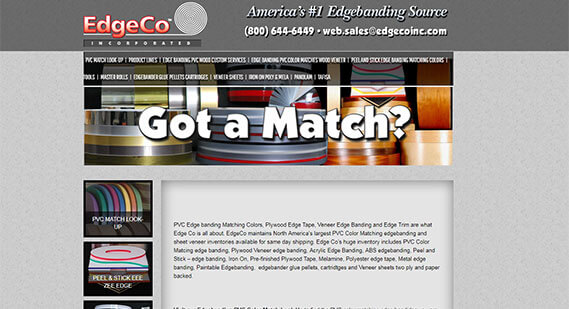 EdgeCo
EdgeCo deals with PVC edge banding matching color, veneer edge banding, plywood edge tape, and lots more.
Visit our Portfolio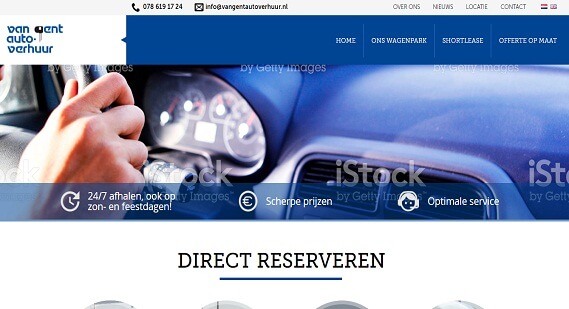 Van Gent Car Rental
Van Gent is a leading car rental company for passenger cars , passenger buses, commercial vehicles and trucks.
Visit our Portfolio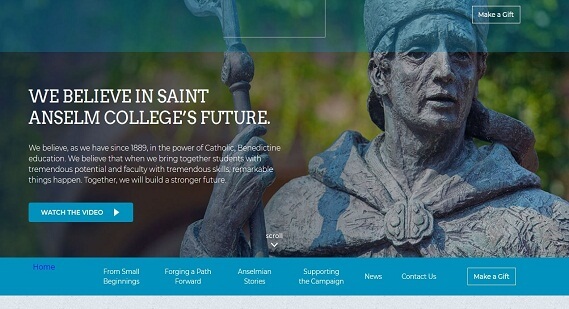 Faith in the Future
Faith in the Future is an educational website to bring together students with tremendous potential and faculty.
Visit our Portfolio
Acclamations

HTMLPanda: Recognized Among the Leading Platforms
We are proud to have partnered with various top global brands and included them in our clientele.
This was an instrumental collaboration in helping them overcome challenges and achieve remarkable success.
Leveraging our web development expertise, we designed scalable and robust websites meeting their bespoke needs.
Our San Francisco Web Development Process
In the First 24 Hours
✓

We gauge and understand your requirements and align a technical analyst

✓

Based on the discussions, we create a project roadmap

✓

A quote is presented after all the questions are answered
After the Quote Gets Approved
✓

We create the project on Bitrix24 CRM and assign the project manager

✓

Our team starts developing your website

✓

Timely updates are shared, and feedback is annotated
Launch
✓

We publish the website on your live server (or share it in ZIP file format)

✓

We provide post-launch website support, offering support & maintenance services to resolve all your technical issues.
Media Coverage
HTMLPanda got featured on some eminent and top-rated websites.
Why Choose HTMLPanda for Web Development?
Agile Methodology
We are committed to developing websites efficiently and delivering products faster using Agile principles. This makes the tasks self-organized and cross-functional. Embracing Agile methodologies empowers us to optimize customer satisfaction by delivering high-quality products, enhancing productivity, and reducing time to market.
Unmatched Solutions
Our team of experienced professionals provides unmatched websites to businesses of all sizes. Recognizing the unique nature of each business, we prioritize a detailed understanding of your specific needs before initiating the development process. Schedule a free consultation on web development in San Francisco today.
On-Time Delivery
Our commitment to providing excellent customer service made us an excellent web development agency in San Francisco. We have maintained a good track record of consistently delivering projects on time. It helped us gain customer appreciation and trust, solidifying our credibility in the industry.
Experienced Developers
We have been in web development for nearly a decade. Our experienced team has gained specialization in creating top-notch websites that look perfect on all devices. Considering our web development services will undoubtedly prove advantageous in turning your website visitors into customers.
What Do Our Clients Say?
We create a positive and rewarding experience for every client. This nourishes long-lasting relationships that have been built on success and trust.
Our clients enjoy a seamless and satisfying journey by partnering with us. They get benefitted from exceptional results and attentive communication.
They follow well-organized processes and maintain high-quality website standards. We got on-time project delivery and are eager to collaborate with them again.
We never miss any deadline and ensure on-time delivery with a well-organized process and maintain high-quality standards simultaneously.
We never miss any deadline and ensure on-time delivery with a well-organized process and maintain high-quality standards simultaneously.
We never miss any deadline and ensure on-time delivery with a well-organized process and maintain high-quality standards simultaneously.
We never miss any deadline and ensure on-time delivery with a well-organized process and maintain high-quality standards simultaneously.
Let's Kick Start Your Website
Development
Do you offer ongoing maintenance and support for the websites you develop?

Yes, our support includes security updates, bug fixes, and performance improvements. We would happily discuss your needs and create a plan for your website maintenance budget.

How do you ensure the security of the websites you develop?

We take security seriously and follow a number of practices like using secure coding, keeping the site up-to-date, and monitoring site for attacks. We ensure the websites delivered are protected and free from different security issues.

What is the typical timeframe for completing a web development project?

The website development timeframe can vary depending on your project's size and complexity. However, we try to provide realistic web development timelines that balance efficient delivery and ensuring quality.

What technologies and programming languages do you specialize in for web development?

We are specialized in different technologies and programming languages to serve diverse client needs. Our web development expertise includes front-end frameworks (like Angular, Vue.js, React, and others), CMSs (WordPress, Drupal), eCommerce platforms (Shopify, Magento, WooCommerce, etc.), PHP, Headless commerce, and various others.

Can you migrate my existing website to another platform without losing SEO?

We understand the importance of preserving your site's SEO when migrating it to another platform. We consider different techniques to minimize the impact on website performance during migration. This includes comprehensive SEO analysis, mapping and redirecting URLs, monitoring, testing, etc. So, we ensure a smooth transition of your online presence with preserving your search rankings.