Who Can Hire Los Angeles Web Developers from Us?
01

We develop niche-specific websites to address your agency's unique requirements and demands.

02

Our web solutions emphasize technology, user experience, and design, addressing the challenges a startup encounters.

03

As a renowned web development Los Angeles service provider, we have experience working with many well-established brands.
Web Development Los Angeles: Top Services to Transform Your Online Presence
Custom Web Development Los Angeles

We create custom websites to meet business goals and user demands. Our functional and visually appealing web designs elevate your online presence and drive business growth.

eCommerce Web Developers Los Angeles

Hire our eCommerce developers proficient in web development technologies like Magento, Shopify, Prestashop, BigCommerce, etc. From strategy to launch, we manage the development process of your online store from scratch.

Design to Code

Transform your design (Figma, PSD, Sketch, etc.) into a high-performing website with our unconventional design-to-code services. Our streamlined web development process increases efficiency and delivers error-free & user-friendly solutions.

WordPress Web Development

Hire experienced WordPress web developers in Los Angeles, delivering custom WP services like WordPress migration, theme/plugin development, etc. Harnessing the power of this robust CMS, our developers build full-fledged websites.

Platform-Based Development

We assist you in every aspect of web development, whether it is platform selection, customization, or maintenance. As a leading web development agency in Los Angeles, we develop user-friendly websites targeting specific platforms and operating systems.

API Development and Integration

Our API development and integration service uplifts your website with seamless connectivity and advanced functionality. With our expertise in creating robust APIs, you can ensure seamless communication and data exchange between third-party applications and websites.
Hire Los Angeles web developers from HTMLPanda
Let's transform your ideas into functional websites that attract customers and generate leads. Connect with our web developers in Los Angeles today!
Schedule a Free Consultation
Explore Our Web Developemnt Portfolio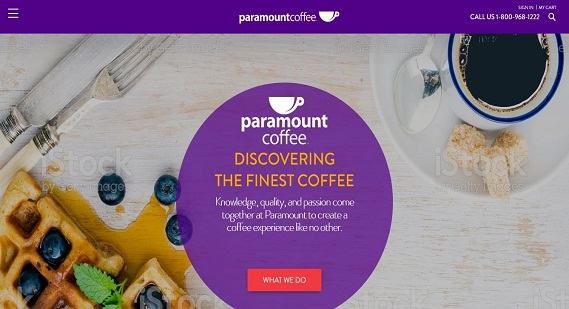 Paramount Coffee
Paramount Coffee is an online portal offering a wide range of services, including roasting, installation, cafe/coffee shop development, etc.
Visit our Portfolio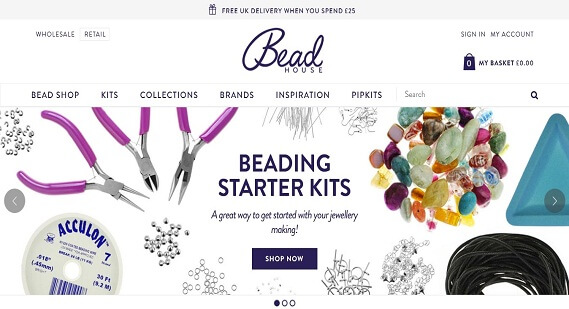 Bead House
Bead House is an online eCommerce portal offering a wide collection of Branded Jewelry and more products.
Visit our Portfolio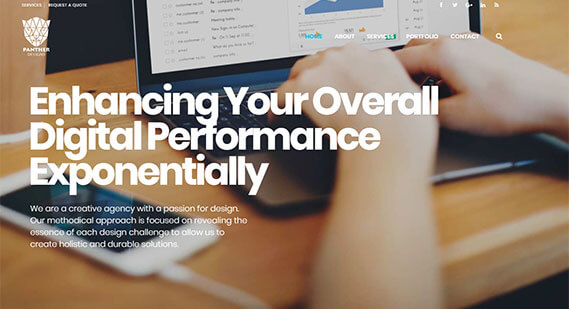 Panther Design
We developed a corporate website for Panther Design using WordPress to showcase their offerings and technology innovations.
Visit our Portfolio
Acclamations

HTMLPanda: Recognized Among the Leading Platforms
We are proud to have partnered with various top global brands and included them in our clientele.
This was an instrumental collaboration in helping them overcome challenges and achieve remarkable success.
Leveraging our web development expertise, we designed scalable and robust websites meeting their bespoke needs.
Our San Francisco Web Development Process
In the First 24 Hours
✓

We gauge and understand your requirements and align a technical analyst

✓

Based on the discussions, we create a project roadmap

✓

A quote is presented after all the questions are answered
After the Quote Gets Approved
✓

We create the project on Bitrix24 CRM and assign the project manager

✓

Our team starts developing your website

✓

Timely updates are shared, and feedback is annotated
Launch
✓

We publish the website on your live server (or share it in ZIP file format)

✓

We provide post-launch website support, offering support & maintenance services to resolve all your technical issues.
Media Coverage
HTMLPanda got featured on some eminent and top-rated websites.
Why Hire Los Angeles Web Developers from HTMLPanda?
Experienced Developers
Our web developers have 8+ years of industry experience building top-notch websites that function seamlessly across devices and web browsers. Following standard HTML/CSS practices and writing well-designed codes, our developers ensure a streamlined web development process with increased efficiency.
Ongoing Support and Maintenance
We provide top-notch ongoing support and maintenance services to enhance your website performance. This involves continuous updates, analysis, modifications, and re-evaluation of the website. With our support and maintenance, we strive to keep your website up-to-date with the evolving market trends.
Consistent User Experience
We focus on creating a responsive web design for various screen sizes with optimized images & fonts and following standard UI guidelines. With a uniform user interface and easy navigation across devices, we ensure your website provides a sense of familiarity and reliability.
On-Time Delivery
We thoroughly study our client's requirements to create a precise time-bound project plan to ensure their website will be ready at the earliest. Our commitment to completing the project within time and budget makes us a trusted web development company in Los Angeles.
What Do Our Clients Say?
We create a positive and rewarding experience for every client. This nourishes long-lasting relationships that have been built on success and trust.
Our clients enjoy a seamless and satisfying journey by partnering with us. They get benefitted from exceptional results and attentive communication.
They follow well-organized processes and maintain high-quality website standards. We got on-time project delivery and are eager to collaborate with them again.
We never miss any deadline and ensure on-time delivery with a well-organized process and maintain high-quality standards simultaneously.
We never miss any deadline and ensure on-time delivery with a well-organized process and maintain high-quality standards simultaneously.
We never miss any deadline and ensure on-time delivery with a well-organized process and maintain high-quality standards simultaneously.
We never miss any deadline and ensure on-time delivery with a well-organized process and maintain high-quality standards simultaneously.
Let's Kick Start Your Website
Development
How do you ensure the security of the developed websites?

Protecting your website against cyber-attacks, data breaches, and other malicious online activities is essential. We follow advanced cybersecurity measures to ensure the safety of your website, such as SSL certificates, up-to-date plugins, secure web hosting, and more.

What web development tools do you use?

Our web developers in Los Angeles are experienced in various advanced web development tools and frameworks, such as WordPress, Ruby on Rails, TypeScript, jQuery, Shopify, Angular, and more.

How much does it cost to develop a website in Los Angeles?

Many factors, such as website types, features, and complexity, influence the website development cost. The average website development cost can be between $2500 and $70,000 or more.