Who can Avail Our Web Development Services
We understand your business needs and build high-performing and dynamic Vue.JS web solutions for your clients timely using robust technology.

We offer end-to-end Vue.js development services to build reliable web applications for your startup and provide the best solutions based on your needs.

Enterprise sites are vital for promoting new ideas, services, and products. We have extensive experience in developing, architecting, and maintaining enterprise-level web applications.
Trusted by Leading Brands
We've worked with top brands, and thus, our developer team knows how to please the organizations. We provide on-time delivery, QA testing, quick marketing, etc.











Button
Accelerate Your Business Growth with Our Vue.JS Development Services
Our developers build Vue.JS-powered web applications using cross-technology capabilities. The wide variety of Vue.JS services offered by us are:
Vue.JS UI Development

Our Vue.JS experts develop robust, fast-loading, and interactive UI/UX of your web application with a responsive user interface by using advanced technologies.

Vue.JS Upgradation & Migration

We help you upgrade your web application or website to the latest version as well as migrate the existing application or website to Vue.JS for a better user experience.

Vue.JS Customization

Vue.JS has excellent customization capabilities, and by using cutting-edge technologies, our team at HTMLPanda builds customized and flexible web solutions per your business needs.
Vue.JS eCommerce Development

We use our expertise for different industry niches and multiple tools to craft comprehensive, responsive, and innovative online stores with a flawless user experience by offering several payment options.

Third-Party Integration

At HTMLPanda, our highly skilled and dedicated Vue.JS developers seamlessly integrate the third-party API with Vue.JS and augment the website development.

Vue.JS Support and Maintenance

Get the end-to-end support and maintenance of Vue.JS for a strong backbone, and enjoy extensive services like bug fixes, security issues, updates, etc.
Vue.JS Development Portfolio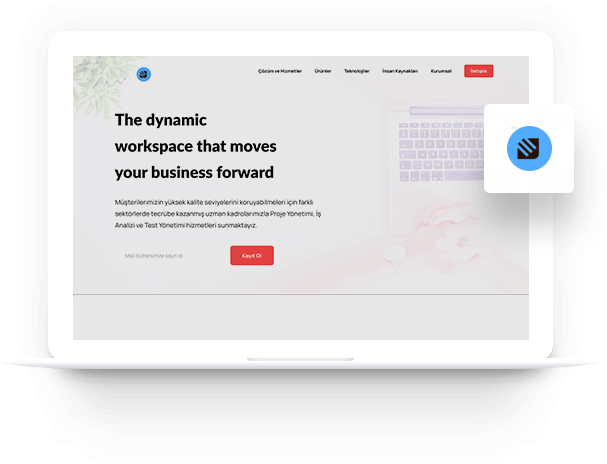 Micropart
Micropart is a business website that lets your organization run with the help of the latest technology.
Visit our Portfolio
background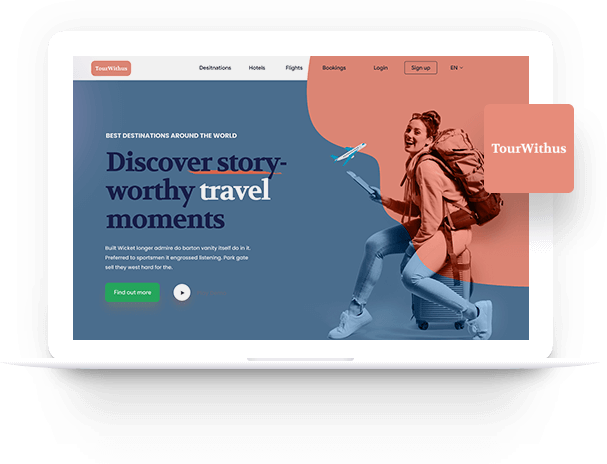 TourWithus
TourWithus is an online tour and travel-powered website with online ticket booking and more.
Visit our Portfolio
background
Acclamations

HTMLPanda Listed Among Top Companies
Why Choose HTMLPanda for Vue.JS Web Development?
We have a team of dedicated and skillful Vue.JS developers who build user-centric and next-generation website solutions using flexible technologies.
At HTMLPanda, we have the best quality assurance team, who eliminate errors and ensure that your Vue.JS meets all the quality standards.
With proficient Vue.JS developers on our side, we assure the reliability of on-time delivery with A1 quality and result-driven services.
Our experts have hands-on experience in delivering end-to-end solutions from compelling UI/UX to responsive web solutions and are well-versed with the latest front-end technologies.
15K+Projects Done
8K+Happy Clients
07+Successful Years
92%Repeat Client
50+Engineers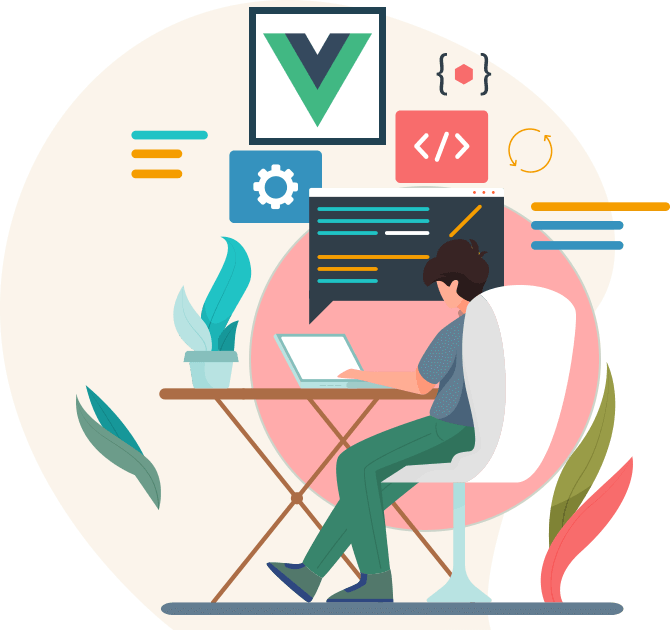 How HTMLPanda Develops Dynamic Vue.JS Websites?
High Performance

Our skillful Vue.JS developers build SEO-friendly websites that automatically enhance the website performance and improve the ranking. Moreover, it optimizes the third-party library and splits the code.

Security & Scalability

We build a secure and highly scalable website by issuing an SSL certificate that protects all the data and smoothly functions across multiple platforms.

Lightweight Code

Vue.JS website development services at HTMLPanda designs highly responsive websites using lightweight codes for easy implementation, minimal syntax, multiple features, and more.

Interactive Web Interfaces

Vue.JS is an open-source framework that builds user-friendly, innovative, and interactive web interfaces for customer benefit and better revenue generation opportunities.
Why Choose Vue.JS for Web Development?
Vue.JS has a simple customization process that levels up the framework and integrates several projects with excellence. HTMLPanda has hands-on experience in all the mentioned-below services.
Two-Way Data Binding

Vue.JS is a method where input value increases after an update and later speeds up the development process with less complexity.

Simple Integration

Vue.JS has a simple integration that integrates with the existing projects and other libraries smoothly. It results in a modernized process, reduced cost, and lots more.

Significant Support

It is imperative to have community support, and Vue.JS is incorporated with the same. Its community support troubleshoots the issues instantly and gives a better user experience.
Highly Flexible

Vue.JS is highly scalable and flexible for constructing small and interactive parts using cutting-edge technologies. Moreover, developers have the freedom to build web solutions.

Easy Handling

Vue.JS has small and reusable building blocks that make its usage pretty easy. In short, it is beginner-friendly and a versatile framework.

Detailed Documentation

The detailed documentation of Vue.JS makes it more manageable and is filled with features like instant search, keyboard shortcuts, offline support, etc.
Media Coverage
HTMLPanda got featured on some eminent and top-rated websites.
What Do Our Clients Say?
I have to say that HTMLPanda has done a great job! The Vue developer team built the site in the given time and showed their full support throughout the process.
I am happy with the results and glad that I chose HTMLPanda for developing my Vue.JS-based website because they did a fantastic job. Thank you so much for your amazing website development services.
I truly appreciate the dedication of Vue developers at HTMLPanda for your hard work and dedication. They have completed my business goals.
It was indeed great working with HTMLPanda as their developer team is experienced and well-versed with everything related to Vue.JS. I am honestly overwhelmed with their working behavior.
I would like to thank the team of Vue.JS developers at HTMLPanda for building my website on such short notice, and the development was exactly the way I expected. Thanks a ton!
Let's Kick Start Your Website
Development
How much does it cost to develop a Vue.JS website?

Vue.JS is presently the most profitable JS framework, and its development pricing does not remain the same. However, the cost of Vue.JS depends on your business complexities.

How much time will it take to develop a Vue.JS project?

The development time of Vue.JS is dependent on the number of features you want to add. For instance, if you add complex features, it will take a longer time than usual.

Why should you outsource Vue.JS website development?

It is a great option to outsource the Vue.JS web development as it makes you familiar with the pricing plan, introduces you to experienced developers, and more.

What companies use Vue.JS for their web solution?

Big brands like Google, BMW, Adobe, Trivago, and many more are enjoying the benefits offered by Vue.JS.

Is Vue.JS safe to use?

Every framework is vulnerable to cyber-attacks. Therefore, use the updated version of Vue.JS and reliable libraries. And we follow the same to keep your web solution safe.

Is there any hidden cost involved in your Vue.JS development solution?

Absolutely not! We always maintain a transparent relationship with our clients, and therefore, we first discuss all your business requirements and then set a pricing structure.

Do you maintain the Vue.JS project after its delivery?

Yes! Once your Vue.JS web solution gets developed, we will offer maintenance support to you from time to time, and the services include the latest updates, bugging issues, etc.