Who can Avail Our Web Development Services
We provide secure Laravel web solutions and build a qualitative website with perfect scalability and on-time delivery for your clients with an agile process.

As a competent Laravel web application development company, we deliver intuitive and fast-performing web applications to provide a delightful experience to the users.

Enterprise sites are vital for promoting new ideas, services, and products. We have extensive experience in developing, architecting, and maintaining enterprise-level web applications.
Trusted by Leading Brands
We have served the leading brands around the world and delivered result-driven and high-quality websites on Laravel technology.











Button
Effective Laravel Development Services
Our proficient Laravel developers provide persuasive services with excellent customization and a user-friendly interface. Our services include:
Custom Laravel Development

Laravel is incorporated with customized abilities, and our developers know how to leverage them. Thus, we create engaging and feature-packed web applications with unique designs tailored to your business needs.

Laravel Migration & Upgradation

Get your Laravel website upgraded to the latest version and leverage its migration services for easy modification and sharing of the web application by contacting our developer team.

Laravel eCommerce Development

We help you create fast-loading, feature-rich, high-performing and engaging online stores with multiple payment gateways for an optimal shopping experience with flawless UI attributes.
Laravel CMS Development

With years of expertise in Laravel CMS development, our developers know how to develop highly scalable and innovative projects with top-quality CMS using a modular packaging system.

Laravel Extension Development

We create dynamic and custom Laravel extensions as per your business goals, along with complete robustness, security, and aesthetically appealing web solutions with apt mapping for better performance.

Laravel Support & Maintenance

We help keep your Laravel-based web applications operative by providing extensive support services and high maintenance, including high security, bug fixing, glitches, etc.
Laravel Development Portfolio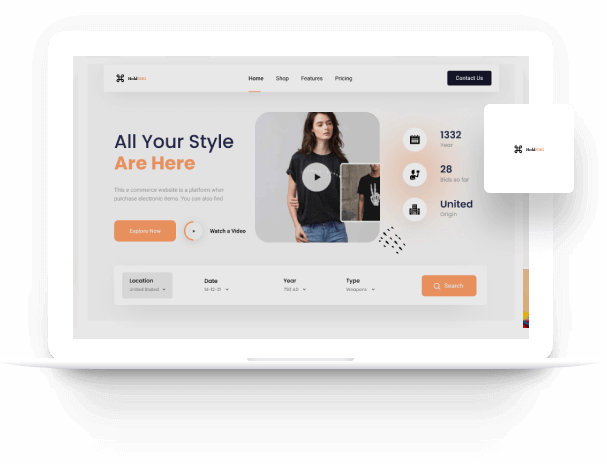 HoldSHG
HoldSHG is an eCommerce website that lets women buy different kinds of products.
Visit our Portfolio
background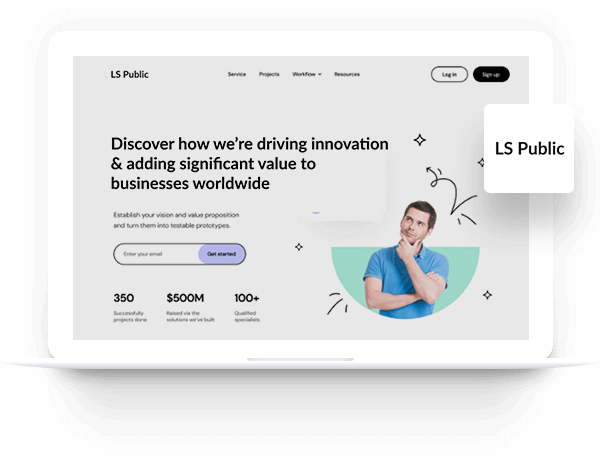 LS Public
LS Public is a business consulting website that provides insights and data to help other organizations.
Visit our Portfolio
background
Acclamations

HTMLPanda Listed Among Top Companies
Why Choose HTMLPanda to Develop Your Laravel Website?
Our proficient Laravel experts provide exclusive web structures. At HTMLPanda, we work closely with our clients to develop qualitative Laravel web solutions to elevate their business.
Get your hands on full-stack development competence from our Laravel professionals for front-end, back-end, smooth iterations, and lots more.
At HTMLPanda, we develop bug-free Laravel web projects using robust QA testing and create an outstanding business module layer using back-end technologies.
We provide a wide range of Laravel frameworks with a highly customizable and result-driven Laravel web solution and deliver it at the given time with A1 quality.
15K+Projects Done
8K+Happy Clients
07+Successful Years
92%Repeat Client
50+Engineers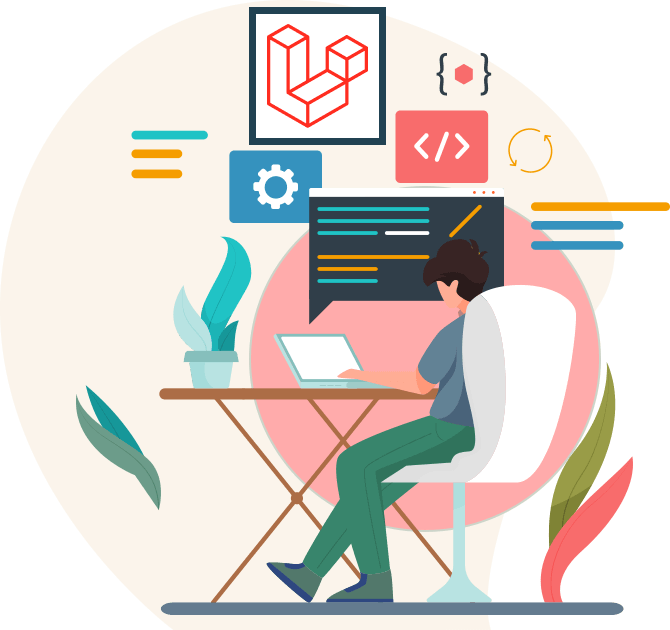 How We Make Your Laravel Website Better?
Enhanced Performance

We focus on creating persuasive and scalable Laravel web solutions with a user-friendly user interface integrated with config caching, routes caching, class-map optimization, etc.

Robust Security

We build the Laravel web solution with top-notch security measures where our team practices the comprehensive codebase protection mechanism to run seamlessly.

Highly Scalable and Flexible

We offer a wide range of highly scalable Laravel web solutions with a flexible MVC pattern for rendering reliable and secure Laravel websites.

Custom & Personalized Analysis

HTMLPanda develops the Laravel website on a customized and personalized level of several industry niches based on the client's requirements for a perfect user experience.
Why Choose Laravel for Web Development?
Laravel has built-in security with a powerful, elegant, and compelling syntax. We leverage the following features to accelerate your business growth.
Traffic Handling Capacities

Laravel is great for traffic handling as it deals with multiple requests speedily by using a unique message queue system to perform specific tasks later.

MVC Architecture

Laravel follows the traditional Model-View-Controller design pattern that builds a compelling user interface. The MVC architecture of Laravel is a hassle-free approach that functions smoothly.

Advanced Database Security

Laravel is integrated with advanced security features that configure the website security and protect the site from vulnerable attacks. Moreover, it has excellent user authentication.
Authentication of Users

Authentication facilities of Laravel are well-protected and guarded. It has an AuthController that manages new user enrollment and manually authenticates users.

Database Migration

The database migration in Laravel lets you modify and shape the website's database scheme effortlessly. Moreover, you can add a new column and vice-versa.

Automated and Unit Testing

Laravel has a robust testing tool that lets web developers perform unit testing, API endpoints testing and runs automatic feature-packed tests in the browser.
Media Coverage
HTMLPanda got featured on some eminent and top-rated websites.
What Do Our Clients Say?
I I was looking for a Laravel website development company for developing a website tailored to my business needs. And HTMLPanda was the one. Here, the developers hit the delivery time and provided me with the best-in-class Laravel web solution.
I couldn't be happier to choose HTMLPanda for developing my Laravel website because they developed the site in the way I wanted. By far, this is the reliable web development company I have come across.
This website development company was everything I needed for developing a high-performing Laravel web application. The Laravel professionals of HTMLPanda turned my website visualizations into reality, and I am so thankful to them.
I HTMLPanda made our development process more fluent. They even assure maintenance support after delivering the final product. I was so impressed with their working skills.
A big thanks to the team of Laravel experts who developed my dream Laravel website. The team was highly responsive and impressed me with their knowledge and years of skill set.
Let's Kick Start Your Website
Development
How much does it cost to build a Laravel website?

Laravel website development cost is based on various factors like website design and platform type. However, the average price can be $20-22 per hour.

How much time does it take to develop a Laravel Website?

Laravel website development is determined by factors like website functionality, testing, features, and more. If you want a feature-rich Laravel web solution, it will take time.

How should I pick the correct Laravel development company?

Consider hiring a company that offers API development, Laravel extension development, custom Laravel web development, and we provide all of it.

Is Laravel development fast?

Yes, Laravel development is fast as it is an open-source framework following the MVC architecture that builds speedy, reliable, and robust Laravel web solutions.

How would you secure my Laravel website?

We ensure the top-level security measures to safeguard your Laravel website and use the latest security practices like SQL injection, filter, and validate the entire data.

Do you test the Laravel website before its actual launch?

Obviously, we do! Our team uses the best testing methods to avoid any errors and glitches. We make sure that the Laravel website is less vulnerable to any attack.

Do you provide any maintenance support for the Laravel project?

We offer maintenance support for our upcoming and existing Laravel web solutions and update our clients on any error, glitch, or latest version.