PSD to HTML5 & CSS3 Service
HTML5 is considered the markup language of next generation as it is equipped to offer search engine friendly features. We enable the users to view the website on a range of devices including mobile phones and tablets. We accept various image formats such as PNG, PSSEO optimized HD, AI, JPEG, PDF, and GIF for PSD to HTML5 CSS3 conversion services.
Backed by a brilliant team of developers, our PSD to HTML5 company provides you the best PSD to HTML5 conversion services. We put in our all-out efforts in delivering the high-quality solutions within the specific time period with the aim to provide 100% satisfaction. Secondly, our team is very responsive to client's requirements; therefore, we offer round the clock assistance to our clients through different communication channels.
A Glimpse of our Features
Our PSD design to HTML5 conversion service brings life to the web pages and reduces the dependence on Ajax and JavaScript.
It is also enriched with animation including online data storage, flowcharts, and support for drawing.
We offer 100% hand coded websites for the best performance.
It also supports backward compatibility and possesses error handling capability.
Stringent quality control in our services.
The web pages and codes have enhanced the symantics due to standardization being brought in the designing process.
Team that offers the best PSD to HTML5 conversion services
Our PSD to HTML5 service is ably supported by a team of skilled and seasoned developers who use their potential to the maximum. HTMLPanda enables the team of its programmers to stay updated on the latest progress on the web development industry through the best training and learning modules. The prime focus of our team remains to deliver the clients' project in accordance with their requirements, promised time, and budget. And, this is the reason why we have got the valuable opportunities to cater services in 80+ countries. Moreover, our efforts have been able to fully satisfy the clients.
Advantages of PSD to HTML5 CSS3 Conversion Services at HTMLPanda!
SEO-friendly Web Design

Our HTML5 experts develop codes that are completely SEO-friendly. Moreover, we adopt the latest semantic tags to make website strong with clean architecture.

Reduced Page Load Time

Keeping the number of CSS files less and by optimizing the usage of JavaScript, we ensure minimum page loading time which results in rapid appearance of your web pages.

Cross-browser Compatible

In this era of diverse browsers including the mobile browsers, we make sure that our conversion service is cross-platform.

100% Pixel Perfect Design

Our team of expert designers leaves no stone unturned to create pixel perfect design that looks stunning on screens of all sizes and resolutions.

Fully HandCoded with W3C Validation

We hand-code the entire website that conforms to the standards laid out by W3C. This is done to ensure an error-free PSD to HTML5 conversion service.

Responsive

Our PSD to HTML5 conversion experts make sure that the website design is responsive so that it caters to the increasing number of mobile phone users.

Audio/Video Support

Our PSD to HTML5/CSS3 conversion experts make sure that the website design is responsive so that it caters to the increasing number of mobile phone users.

Optimized Use of Graphics Element

We use graphical content in the website in a manner that it does not affect the loading speed and at the same time, enhances the visual appeal.

High on Usability

We design the layout while keeping the usability aspect in the mind. We produce markup code that aids in the improvement of the user experience.

Cost Efficient

Our PSD to HTML5 company offers PSD design to HTML5/CSS3 conversion service which is quite cost-effective and affordable and is suited for organizations of all types.
Our expertise in PSD to HTML5 conversion service is quite diverse and subsumes following fields
√ HTML5 Responsive Web Design
√ HTML5/CSS3 Design Services
√ HTML5 Design Services
√ PSD to HTML5 Conversion
√ Website Re-design & Maintenance
√ HTML5 Web App Development
√ HTML5 Coding Services
√ Custom HTML5 Development
FAQs!
We have tried to bring together a set of frequently asked questions about PSD Design to HTML5 CSS3 conversion service. We hope it will prove to be useful in helping you understand our service better. In case, your question is not covered in this list, feel free to let us know.
What is PSD design to HTML5/CSS3 Conversion?
PSD to HTML5 service is the conversion of your website design into HTML5 and CSS3 markup. HTML5 is the most advanced version of HTML with enhanced features.
What are the highlights of your PSD to HTML5 conversion services?
Our conversion service include conversion of PSD to hand coded HTML5 and CSS3 markup, W3C validated code, round the clock technical assistance, and timely delivery of the project.
Will I face any problem while accessing the HTML5 website on any browser?
While most of the modern browser support HTML5, including the mobile browsers on platforms like iOS, Android and Windows mobile; there are few browsers that can pose some issues with HTML5 websites.
Do you offer responsive website after PSD design to HTML5/CSS3 conversion?
We are aware of the importance of responsive website and hence, offer mobile-friendly websites as a part of the PSD to HTML5 conversion service. The websites are compatible with a wide range of mobile phones and other devices.
Do you provide PSD to HTML5 markups compatible with mobile platforms?
Yes, we can convert PSD to responsive HTML5/CSS3 markups. You can convey us your requirements for the targeted browsers and we will create markups accordingly.
Do you provide pixel-perfect HTML5 website?
Yes, the website that we develop for you will be pixel perfect for the browser that you recommend to us. You just need to tell us your preferred browser and we will create pixel perfect websites.
Can you provide the minimum and maximum turnaround time for PSD to HTML5 service?
The turnaround time for the conversion depends on the specifications and it varies for different projects. It also depends on the requirements that you define to us for the project. Our team strives to meet all your demands and tries its best to complete the project in the least possible time with quality assurance.
Does your PSD design to HTML5 CSS3 conversion services ensure W3C validated, hand-coded and scalable code?
Our skilled and seasoned programmers code the project manually so that it meets the standard validations and is free of errors and bugs. The code is written and tested in a way that it is robust, secure and scalable.
Can I get in touch with the development team working on my project?
Yes, you can contact the development team through several communication channels like Gtalk, Skype, and email etc.
Can I have a look at some examples of your PSD to HTML5 conversions services?
Yes, you can take a look at our successfully completed projects in the portfolio section of the website. For more info, you can also contact us.
If you are really expecting robust, W3C validated, unique and user-friendly website, then HTMLPanda's PSD to HTML5 conversion service seems a perfect choice. Request a quote today!
Having any query?
Reach us through the below given form. We will connect to you shortly!
Happy Stats
70+
80+
1094
1800
Testimonial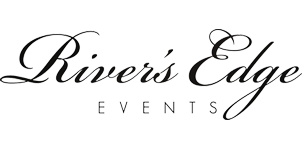 William Watt
Megawatt Media, RiversEdge

I am very pleased about my decision in selecting such a grand service from HTMLPanda. The email template that they delivered is not only good in quality, but very enhancing. I am very curious to see all other services with them. It was my great experience with the technical team. The whole team is very supportive and friendly in every kind.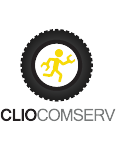 Bogdan Nita
ContentSpeed Cliocom

I love the service they offered. The applications they developed are very much interactive because after receiving the applications I did not need to go crazy to understand every function. There was time when, I was in the dilemma that selecting their service would be beneficial. After having their services, I felt really good and I am thinking to do business with them again in future.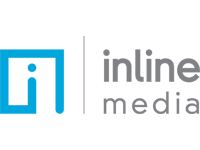 Arno Kriek
Alblasserdam, www.inlinemedia.nl

Fast, Reliable and high quality, that's what HTMLPANDA.COM stands for. We have been using the services for a couple of years now, for big projects and smaller rush projects. The quality is always high, and that's important to us, because their work literally set the foundation for the websites for our clients.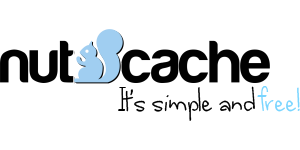 Sébastien Boyer
Canada, www.nutcache.com

I am very happy with the service of HTMLPanda due to its prompt and speedy communication, which is exactly same as advertised.
Portfolio