PhoneGap App Development Service
PhoneGap is an open-source cross-platform mobile development framework, which is useful in building the hybrid applications by combining the latest technologies like HTML5, CSS3 and JavaScript for all the mobile devices. It is considered one of the best frameworks for cross-platform mobile development. The usage of other languages like iOS objective C is eliminated by using PhoneGap.
HTMLPanda has hands-on experience in the field of PhoneGap app development together with immense experience by delivering 1800+ versatile projects. Thus, we can provide you bespoke app that can work 100% seamlessly on different mobile operating systems and devices such as iPhone/iPad, Android, Windows Phone, BlackBerry, etc.
This open-source framework leverages the web technologies in order to bridge the gap between the native applications and the hybrid apps of the mobile devices. It improves the functionality of the web and the native apps by wrapping up them together. The developers who are interested in forming a code base that is completely compatible with multiple devices should consider PhoneGap.
Reasons for Choosing PhoneGap Framework
Cost-effective
It is the biggest advantage of PhoneGap that it prevents from paying for every development platform individually. Therefore, time, energy and money can be utilized in building your app more reliable along with rich in functionality thereby insuring greater returns.
Cross-platform Compatible
In today's scenario, the progress of organizations depends on incorporating the plans of mobile development which means selecting a cross-platform compatible application framework. PhoneGap is one such application that is available on multiple platforms.
Major Features of PhoneGap
Supports iOS, Android, Windows, Symbian, Blackberry and other OS with single code base
Applications can be distributed to the market
Hybrid application building technology
Use HTML5, CSS3 and JavaScript codes
Open-source app building framework
Quick Glimpse
PhoneGap support specific features of hardware
More alluring and multi-platform approach
Multiple platforms support
Open-source apps framework
Perfect for cross-platform apps development
Native features accessibility
Usage of HTML5 and CSS3
HTMLPanda's Expertise in PhoneGap App Development
Cost-effective
Faster time-to-market
PhoneGap application development is customized according to the needs of the client
Highly-skilled PhoneGap mobile developers
Testing and exporting of applications to iPhone, Android, BlackBerry and Windows Phone
Strong web development background
Advantages of using PhoneGap Application
The apps, which are developed using the technology of PhoneGap needs to be written only once because it can be deployed on several devices like BlackBerry, Windows Mobile, iPhone, Smartphone, etc.
The cost is reduced in this process as there is no need of developing the same technology again and again for different devices.
There is a tremendous increase in the ROI from the initial step of development, which is due to the wider experience and compatibility of the app.
Rapid increase in the business.
Also known as Apache Cordova, the PhoneGap technology gives a boost to the business enterprise employing it and also to the application builder. It saves a lot of time and money that results in less burden and more monetary benefits to the different industry verticals. In today's highly-competitive marketplace, a leading service provider HTMLPanda is providing excellent PhoneGap app development services and efforts to move our clients to the next level. It provides a bridge from the JavaScript to the native world, which enables JavaScript API to control the mobile device. PhoneGap application is the ultimate solution for the programmers to create apps for mobile devices easily.
Having any query?
Reach us through the below given form. We will connect to you shortly!
Happy Stats
70+
80+
1085
1800
Testimonial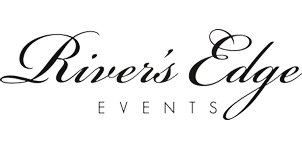 William Watt
Megawatt Media, RiversEdge

I am very pleased about my decision in selecting such a grand service from HTMLPanda. The email template that they delivered is not only good in quality, but very enhancing. I am very curious to see all other services with them. It was my great experience with the technical team. The whole team is very supportive and friendly in every kind.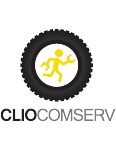 Bogdan Nita
ContentSpeed Cliocom

I love the service they offered. The applications they developed are very much interactive because after receiving the applications I did not need to go crazy to understand every function. There was time when, I was in the dilemma that selecting their service would be beneficial. After having their services, I felt really good and I am thinking to do business with them again in future.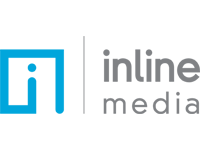 Arno Kriek
Alblasserdam, www.inlinemedia.nl

Fast, Reliable and high quality, that's what HTMLPANDA.COM stands for. We have been using the services for a couple of years now, for big projects and smaller rush projects. The quality is always high, and that's import to us, because their work literally set the foundation for the websites for our clients.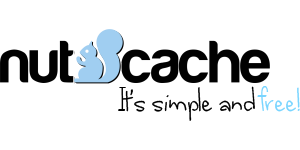 Sébastien Boyer
Canada, www.nutcache.com

I am very happy with the service of HTMLPanda due to its prompt and speedy communication, which is exactly same as advertised.
Portfolio
Rated 4.8 out of 5.0 for

Web Design & Development

by

1085

+ clients on over

1800

+ projects .