JavaScript Application Development Service
JavaScript has become a substantial requirement of modern web development. HTMLPanda is an acclaimed JavaScript service provider as we have years of experience in building exceptional web applications for our esteemed clients from 80+ countries all around the world. Not only this, we also provide the biggest open-source JavaScript libraries utilized web development. JavaScript development is pertaining to be at the highest level at this time in case of building web applications.
A wide range of JavaScript development services are offered by us in affordable pricing options. Either you are starting up with a new project, or optimizing an existing web development application, HTMLPanda offers you several benefits. We assist you in providing your JavaScript development services in-budget and on-time by using our exceptional industry practices and proven methodologies. The task of building complex web applications is smoothened as it consists of large number of libraries.
HTMLPanda supports a large number of frameworks and libraries of JavaScript that are used to develop applications in order to bring better structure and organization in the projects.
Different JavaScript Frameworks
jQuery

Used by the web developers in order to handle events, navigate HTML documents, perform animations and add AJAX interactions to web pages.

Backbone JS

Supply structure to the heavy applications of the JavaScript.

UnderScore JS

Which is useful in simplifying the working with few common data structures that are used in JavaScript.

Knockout JS

Rich, responsive display and editor user interfaces are created.

Ractive JS

Useful in solving various problems of web development such as data binding, event handling and efficient DOM updates.

Can JS

The development of complex applications becomes easy and fast.

D3 JS

Used for changing the documents, which are based on data.

Modernizr

HTML5 and CSS3 features are detected in the user's browser.
Sencha Ext JS

Most effective desktop application development platform with superlative advanced MVC architecture, plug-in free charting, cross-browser compatibility, and modern UI widgets.

Angular JS

Structural framework for dynamic web apps.

Meteor

Useful in building high-quality web apps, within a fraction of time.

Batman JS

Full stack micro-framework that accounts for template-less views, convention over configuration and high performance.

Ember JS

Built to increase the productivity, the APIs of this framework helps in rapid accomplishment of your work.

Require JS

JavaScript file and module loader that is optimized for in-browser use. This is useful in improving the speed and quality of the code.

Mustache JS

Mustache is a logic-less syntax of the template, which can be used anywhere for source code, HTML and config files.
Overview of jQuery Services
jQuery is a strong library of JavaScript that is used by web developers to perform and manage several tasks with full ease. Our HTMLPanda team has assisted a large number of leading organizations to implement critical applications which are built around jQuery. Some of the points are given below, which explains the working of our organization. Our experts will assists you with:
In order to meet the complete requirements of your web development project, our designers will design your application.
Implementation of the best practices with the aim to improve web development performance.
Version migration, custom plug-in development, cross-browser verification and many more.
Not only jQuery, HTMLPanda has delivered several applications of different frameworks with JavaScript and other associated technologies. We have a group of talented team, who is known for providing cutting-edge JavaScript programming services to our clients' and have acquired significant appreciation for their great work.
HTMLPanda is known for supplying its services in a defined time-frame at a reasonable price. Choose the package as per your convenience. For each and every service, you will have a focused attention of JavaScript development experts who will assist you in each and every query of your projects.
Having any query?
Reach us through the below given form. We will connect to you shortly!
Happy Stats
70+
80+
1094
1800
Testimonial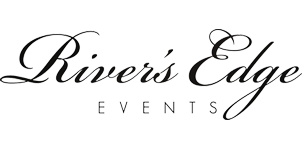 William Watt
Megawatt Media, RiversEdge

I am very pleased about my decision in selecting such a grand service from HTMLPanda. The email template that they delivered is not only good in quality, but very enhancing. I am very curious to see all other services with them. It was my great experience with the technical team. The whole team is very supportive and friendly in every kind.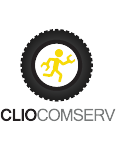 Bogdan Nita
ContentSpeed Cliocom

I love the service they offered. The applications they developed are very much interactive because after receiving the applications I did not need to go crazy to understand every function. There was time when, I was in the dilemma that selecting their service would be beneficial. After having their services, I felt really good and I am thinking to do business with them again in future.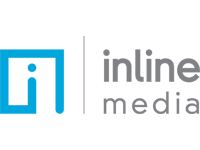 Arno Kriek
Alblasserdam, www.inlinemedia.nl

Fast, Reliable and high quality, that's what HTMLPANDA.COM stands for. We have been using the services for a couple of years now, for big projects and smaller rush projects. The quality is always high, and that's important to us, because their work literally set the foundation for the websites for our clients.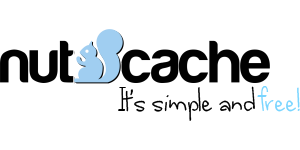 Sébastien Boyer
Canada, www.nutcache.com

I am very happy with the service of HTMLPanda due to its prompt and speedy communication, which is exactly same as advertised.
Portfolio