Sencha Touch Development Service
In order to meet the challenges of the app industry and cope with the changing dimensions, your business requires fast and efficient mobile app development that can quickly put it onto the pedestal of exponential growth. Sencha Touch app development is the perfect platform that relies on trusted technologies like HTML5 and JavaScript to render mobile apps that resemble native apps in appearance and functionalities.
Exclusive Features of Our Sencha Mobile Development
The Sencha Touch apps that we build for you show cross-platform fidelity with great flexibility and extensibility.
We provide advanced GUI controls and touch event handling.
Our affordable Sencha Touch development services ensure low cost of development and enhanced ROI.
We have a diverse and very rich technological portfolio that makes us one of the most sought-after Sencha Touch mobile app development companies.
Our developers first understand the idea and the clients' requirements and then get down to development.
We have been serving a plethora of customers for the many years and we have a great command over the technologies associated with Sencha Touch application development.
Benefits of Integrating Phonegap With Sencha Touch
PhoneGap is a framework which is integrated with Sencha Touch using the extensive third-party plugin to deliver your mobile apps across several app stores. The hardware features of mobile phones such as camera can also be accessed after integrating PhoneGap that is not supported by Sencha Touch alone. At HTMLPanda, we practice this simply in a seamless manner.
Sencha Touch Development Team is HTMLPanda's Prized Possession
HTMLPanda's team of mobile app developers is expert in Sencha Touch - world's first mobile application development framework that leans on HTML5 and JavaScript. After working on more than 1800 projects, we can assure you that our experienced developers will deliver you the cost-effective and the highest quality mobile applications with the help of Sencha Touch Development. In terms of the skill-set, our developers are second to none. Apart from the thorough and intricate understanding of the Sencha Touch framework, they have unmatched command over HTML5, jQuery, JavaScript and other associated technologies. Round-the-clock consultation service is also offered to our clients to better understand our service in order to take the informed decisions.
Our Sencha Touch Application Development Comes with Some Striking Benefits
High-Quality Apps With Host of Features

Sencha Touch development services that we offer to our clients are equipped with pathbreaking features and always ahead of their rival apps. Our proven methodology, persistence, and know-how of the technology make it possible every time.

Deft and Seasoned Developers

Our biggest asset is our team of developers that is adroit and experienced enough to handle any project. Our Sencha Touch development experts have a great command over languages like HTML5 and JavaScript.

Round-The-Clock Support & Consultation

Our clients can approach us for support and consultation 24x7. We can be contacted over your preferred means of communication viz. Phone, chat, Skype, mail and others. You can also come up in person to get in touch.

Enhanced GUI Based Controls

The Sencha Touch apps that we build for you are high on every desirable feature. We emphasize on the GUI based control so that the users enjoy their interaction with the app and derive a more engaging experience.

On-Time delivery of The App

We are known for timeliness and even our clients vouch for it. We follow an approach that is consistent with the demand of the project and hence, are able to deliver Sencha Touch apps to the clients within the stipulated time.

Native-Like Features and Looks

Sencha Touch development is all about bridging the gap between hybrid and native apps and we do exactly the same. We incorporate native features like access to GPS, camera, memory of the phone so that the users have a great time using the app.

Cost-Effective and Value For Money

The Sencha app development service that we offer to our clients is high on features but quite light on our clients' pockets. Over the years, our objective has been client's contentment and we still strive for it.

Secured Apps

The expertise of our developers and a proven methodology empower us to deliver the secured Sencha Touch apps and that too quick. If you are looking for secured Sencha Touch development, we are up for it.

Sencha Development For Varied Genres

We are not confined to any particular genres of apps. Our Sencha app development covers a wide range of genres such as retail, e-commerce, education, travel, navigation and maps and many others.

24x7 Support & Assistance

We understand the need of support that clients require when they implement a Sencha Touch mobile app. Therefore, we provide all the needed support to our clients through the communication channel of their choice.
Take a Look at our Diverse Sench Touch development Services
√ Custom Sencha Touch development
√ Enterprise Sencha Touch applications
√ Cross-platform Mobile App Development
√ Theming Sencha Touch Applications
√ Hybrid app development using Sencha Touch Framework and others
FAQs!
We have carefully created a set of frequently asked questions in order to answer your queries that often arise for a client. Although we have tried to be as precise as possible, you are free to contact us if you are left with any further doubt.
How will Sencha Touch development benefit my business?
Sencha Touch framework is one of the most sought-after platforms for mobile app development. As it is very cost-effective, your ROI would be impressive.
Why should I prefer Sencha Touch app development over native apps?
Sencha Touch mobile app development offers you native-like features like access to phone's software and hardware at a much less cost of development.
How is your Sencha App development better than others?
We have some of the most skilled and seasoned developers who have immense command over the technologies involved in Sencha Touch development. HTMLPanda's developers have also worked extensively with global clients, which gives them an edge and competence to build better apps.
What will be the cost of Sencha Touch development?
There is no fixed cost for Sencha Touch development as there are many factors like size, genre, and complexity of the app. Rest assured that our Sencha Touch development service will give the best value for your money.
Will you offer support and maintenance support to the client?
Yes. We offer support and maintenance assistance to our clients after the Sencha Touch application is live so that the app functions without any interruption.
What are the industries and genres for which you make apps?
We cater a diverse range of industries and genres like education, travel, e-commerce, maps and navigation, retail and many more.
Do you sign NDA with your clients?
Yes, Of course! Our efforts towards maintaining transparency in the dealings are always on. We sign NDA with our clients readily if they ask us to.
Your plans to launch your own mobile app can come to fruition with our bespoke Sencha Touch app development services that are designed to cater your every requirement in a very precise manner. Don't wait and go ahead to contact us for availing our services asap.
Having any query?
Reach us through the below given form. We will connect to you shortly!
Happy Stats
70+
80+
1094
1800
Testimonial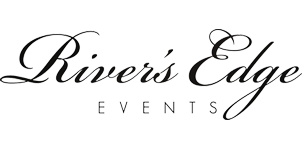 William Watt
Megawatt Media, RiversEdge

I am very pleased about my decision in selecting such a grand service from HTMLPanda. The email template that they delivered is not only good in quality, but very enhancing. I am very curious to see all other services with them. It was my great experience with the technical team. The whole team is very supportive and friendly in every kind.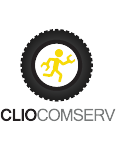 Bogdan Nita
ContentSpeed Cliocom

I love the service they offered. The applications they developed are very much interactive because after receiving the applications I did not need to go crazy to understand every function. There was time when, I was in the dilemma that selecting their service would be beneficial. After having their services, I felt really good and I am thinking to do business with them again in future.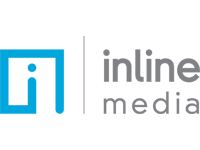 Arno Kriek
Alblasserdam, www.inlinemedia.nl

Fast, Reliable and high quality, that's what HTMLPANDA.COM stands for. We have been using the services for a couple of years now, for big projects and smaller rush projects. The quality is always high, and that's important to us, because their work literally set the foundation for the websites for our clients.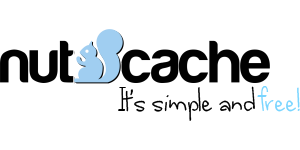 Sébastien Boyer
Canada, www.nutcache.com

I am very happy with the service of HTMLPanda due to its prompt and speedy communication, which is exactly same as advertised.
Portfolio