PSD to Mobile Website
With 70+ brilliant developers, HTMLPanda has been assisting varied businesses by deploying PSD to Mobile website conversion effectively at the best price. Till now, we have catered more than 1085 clients from all around the world. Our strategic workflow and seamless policy have streamlined the way for all the businesses to work with us without having any second thought.
The advent of the advanced smartphones, that too at the cost-effective price is leading millions of people to switch to the smartphone. In fact, today the number of smartphone owners can be counted in billion. Thus, it has become necessary for the businesses to introduce the mobile websites, so that they can connect with their customers without losing them. All this can be possible with the help of the best strategy that is, PSD to Mobile conversion. By converting PSD to Mobile template, the business can deploy the unique, dynamic, and expressive content that can deliver the outstanding experience on the smartphone.
Have A Glance At Our Exclusive Features
Our PSD to App conversion can take the business to the next level by rendering the awesome experience to the end-users.
Comes with pleasing animation and faster loading.
Our team uses the blend of state-of-the-art technology and standard strategy that is prescribed by W3C in converting PSD to Mobile Website.
The Mobile Website that is developed through our PSD to Mobile template conversion supports cross-browser and backward compatibility.
We deploy the enhanced and systematic process to carry out PSD to Mobile HTML conversion for timely delivery.
Our project management specialists ensure that quality and standard of conversion remain at par excellence.
Incredible Team That Relentlessly Works To Convert PSD to Mobile Brilliantly
Our team comprises adroit developers, designers and management specialists. They work relentlessly with one aim that is bringing the utmost customers satisfaction. That's why, our company has gained recognition in PSD to Mobile website conversion in more than 80 countries worldwide. Our company's policy is employee-friendly that can help professionals to learn more and enhance their expertise for rendering the better service.
Advantageous Aspects Of PSD to Mobile Website From HTMLPanda!
Indomitable Performance

Our team converts PSD to Mobile app using proper structure & neat code that in turn make the content load faster and ensure incredible performance.

Marvelous Quality

While processing PSD to Mobile Web conversion, our team takes care of quality in every aspect, like graphics and function for delivering superb user experience.

Impeccable Coding

We ensure that PSD to Mobile conversion is error-free. That's why, during coding & design, our team tests every feature from all the angles.

Highly Interactive

Our PSD to App conversion team believes that the end-users like to hang with the website that is interactive. Hence, we strive to engineer the expressive interface.

Optimize Business

The development team leverages enhanced technology to integrate advanced functionality with mobile web that can automate & enhance business.

Boost Standard

We make sure that business image should be excellently depicted through the content in mobile website so that it will be easy for the customers to remember.

Matchless Graphics

Our team does its best in implementing the incomparable graphics, sound, and video with mobile app content. This will make user-interface pleasing.

Seamless Management

The PSD to Mobile conversion team follows the world-class management strategy that ensures no communication gap and timely delivery of service.

W3C Compliance

We strive to adopt renowned coding & designing standards. Our team complies with every prescribed W3C rule so that all the users can access the mobile web.

Cost-Effective

The state-of-the-art infrastructure and brilliant strategy empower our team to convert PSD to mobile App in an cost-effective manner.
Our Team's Proficiency In PSD to Mobile Conversion Has Featured Varied Skills
√ PSD to iPad Application
√ PSD to Windows Application
√ PSD to BlackBerry App
√ PSD to Symbian App
√ PSD to Android Application
√ PSD to Mobile HTML
FAQs!
In this 'Frequently Asked Questions' section, we have compiled almost all the questions and their answers that can clear all your doubts and boost your faith in us. If anything has been missed, then you can contact or reach to us anytime.
What exactly is PSD to Mobile App conversion?
PSD to Mobile conversion is a technique that is carried out to develop the mobile compatible websites & apps by making the design in PSD format functional. Here varied frameworks and web technologies (HTML5, CSS3, JavaScript, jQuery, and many other) are used.
Can I have the work report on development progress?
Yes, you can view the work report on development progress. We provide seamless communication system that can enable you to connect with our developers & designers seamlessly and have a glimpse to the work progress in a hassle-free way.
Do you provide pixel-perfect interface?
Yes, our team has the capability to develop the 100% pixel-perfect interface for any mobile browser. We are well-versed with the well-known technique that can render the finest graphics at all the mobile screens.
Is it possible to deploy a mobile website for all mobile platforms?
We have team of extensively experienced developers. They are aware of the different aspects of every platform. Moreover, they have worked with different platforms and have the potential to process conversion for PSD to Android, PSD to Symbian, PSD to BlackBerry, PSD to iPad and many other platforms. Hence, our developers know very well about developing mobile apps that are compatible with diverse platforms.
How do you help your clients administer mobile web app?
Our job does not end after completing PSD to Mobile App conversion. After completing the conversion, we do our best to help our clients understand every feature and can deploy the mobile web without any hassle. Additionally, our technical assistance team is 24/7 active to handle all your queries.
Will you make the required changes in coding, if the clients ask so?
In order to deliver the 100% gratification to our customers, there is a policy for our clients to recommend desirable changes in the coding as well as designing.
How can I connect with team of developers working on my project?
For your convenience, we are using Project Management System (PMS) that enables you to approach the developers and designers of PSD to Mobile App conversion team anytime. Moreover, you do not need to install the PMS and it is extremely easy-to-access. Besides this, you can reach to us via Skype, Gmail, and other media.
Can I explore your previous work?
Yes, you can explore our entire work portfolio that has been mentioned in portfolio page. We have worked on multifarious PSD to App projects and have striven to provide out-of-the-box outcomes for our clients.
Do you consider SEO-friendly mark-up?
While converting PSD to Mobile web, SEO-friendly mark-up and W3C compliance are our top priority because these are the key features that can land the best outcome for the businesses.
How much time your developer take in converting PSD to Mobile Web?
It completely depends on the complexities of the requirement. For more information regarding this, you can reach to our management team.
Want to channelize the mobile users to your business with better return on investment! It will be better to avail PSD to Mobile website conversion service from HTMLPanda.
Having any query?
Reach us through the below given form. We will connect to you shortly!
Happy Stats
70+
80+
1094
1800
Testimonial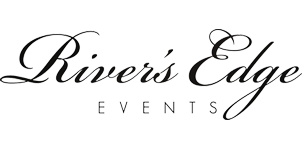 William Watt
Megawatt Media, RiversEdge

I am very pleased about my decision in selecting such a grand service from HTMLPanda. The email template that they delivered is not only good in quality, but very enhancing. I am very curious to see all other services with them. It was my great experience with the technical team. The whole team is very supportive and friendly in every kind.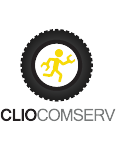 Bogdan Nita
ContentSpeed Cliocom

I love the service they offered. The applications they developed are very much interactive because after receiving the applications I did not need to go crazy to understand every function. There was time when, I was in the dilemma that selecting their service would be beneficial. After having their services, I felt really good and I am thinking to do business with them again in future.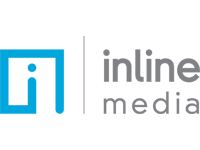 Arno Kriek
Alblasserdam, www.inlinemedia.nl

Fast, Reliable and high quality, that's what HTMLPANDA.COM stands for. We have been using the services for a couple of years now, for big projects and smaller rush projects. The quality is always high, and that's important to us, because their work literally set the foundation for the websites for our clients.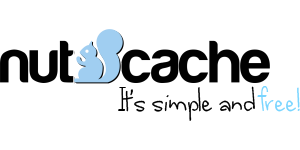 Sébastien Boyer
Canada, www.nutcache.com

I am very happy with the service of HTMLPanda due to its prompt and speedy communication, which is exactly same as advertised.
Portfolio