Posted by HTMLPanda
The reason behind creating an app may vary. There are some who might just require a business app or some who might just be looking for an idea of the application. However, regardless of the reason, one still needs to start from the scratch. Before heading towards the process, it is important to understand about the technology. Well, there are multiple options, when it comes to selecting the apt mobile app development technology for your business. All you need to do is decide the type of app that works best for you amongst native, hybrid or web.
Native Mobile Apps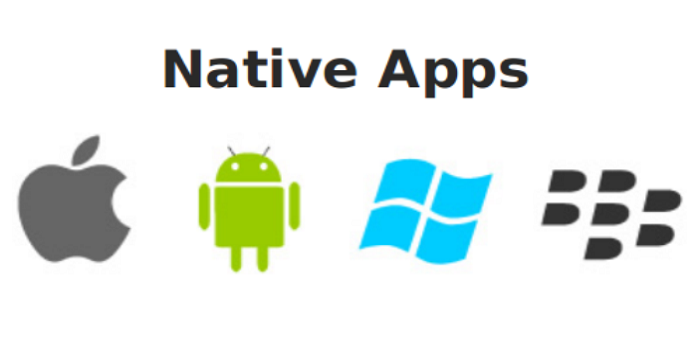 Native mobile apps are developed for a single mobile operating system and are native for a particular platform or device. Native apps are highly preferred for optimizing user experience and operating more quickly because they are developed specifically for that platform like Google, Android, Windows, BlackBerry OS and so on.
Native is generally expensive than other app development platforms. Native applications allow full access to device features like GPS, Camera, accelerometer etc. Owing to its native look and feel, native mobile applications turn out to be user-friendly.
The downsides associated with native application is that they require starting from the scratch, when it comes to launching an app for more than one platform. However, if the requirement is to create an application for single platform, the problem gets simplified.
Hybrid Mobile Apps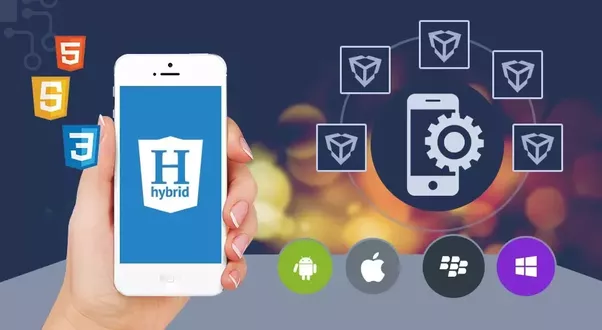 Hybrid applications can be installed on a device like native app, however, they operate via a web browser. These applications are developed using HTML5. The apps are further wrapped in a native container and are quite easier to develop and cost-effective.
Since codes are written in CSS, JavaScript and HTML, the application is easy to port within other platforms like iOS and Android.
Hybrid apps continue to face challenges because they are not quick, reliable and smooth as native applications.
The greatest advantage of opting hybrid mobile app development services is the presence of consistent, cross-platform UI that makes it compatible with the majority of devices. The overall cost of developing a hybrid app is lesser, but the method cannot be used for every type of application.
Web Applications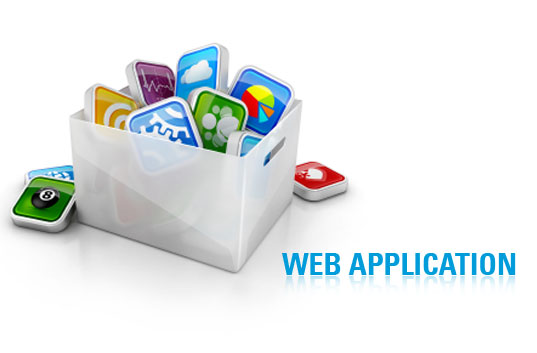 Web apps can be found in 3 forms, namely, responsive, adaptive and traditional. Traditional web apps include any website, however, a responsive web application acquires a different design when it is accessed on mobile device like phone or tablet. It accommodates its design to match the requirements of device it is being viewed on.
Similarly, adaptive web applications do not change its design. It displays the same design but will adjust it to fit the screen size of mobile device.
Web apps are developed using the most popular programming languages, so it is more developer-friendly than any other app.
Tips to note while choosing better mobile app platform for your business: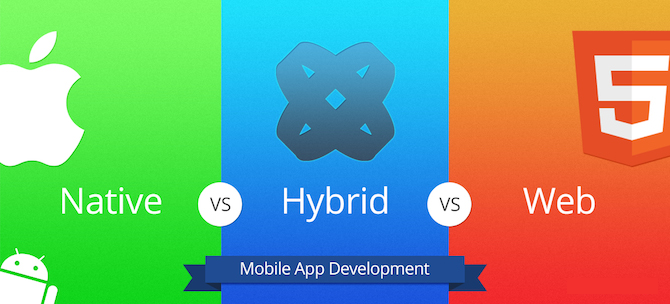 User interface- As a mobile device user, native and web apps might look and perform similar with a little difference observed in them. The choice between the two goes wise, only if you know whether to develop a user-centric or an application-centric app. There are some firms where you get to develop both native and web apps to explore the reach and also offer an intuitive user experience.
Accessibility-Native apps are completely compatible with device's hardware and native features like camera, accelerometer and so on. On the other hand, web apps get access to device's limited capabilities.
Native applications function uninterruptedly well. All it requires is frequent download updates. Web apps update automatically without the requirement of user intervention. However, it requires being accessed via mobile device's browser.
Development cost and time involved- As discussed above, hybrid apps take lesser time and are also low in pockets as compared to native apps. Hybrid apps can be developed with the help of single coding, whereas native apps require coding for every single platform.
Let's make a wise choice!
Considering the above-mentioned features, businesses can develop any type of application for their business based on the requirements. We would recommend native applications if the business idea is to target a larger user base. These aspects will definitely help you in making the best choice. So, why not make a final move right now.