Posted by HTMLPanda
The IoT app development is altogether different as compared to traditional mobile app development. The internet of things has become an outstanding thing in technology front. This technology has potential to impact the whole mobile app development industry. And, it brings a massive change in utilization and development of mobile applications.
What is IoT?
IoT is a concept of connecting all the physical devices through the internet and exchanging data with each other. The objects may be home appliances, smartphones, vehicles, wearable devices, and many other physical devices and even the human beings. The devices connect to the internet using different communications like Bluetooth, WiFi, iBeacon, Zigbee Wireless, NFC, Rfid, etc. Generally, mobile phones are used as a medium to communicate with the internet. Therefore, the data collected by these devices can be accessed and controlled from anywhere using web browsers or mobile phones.
Why IoT apps?
Increase efficiency
New business opportunities
To reach the wider audience
To solve complexities and offer a simple solution
Let your devices talk
Stay ahead of the competition
What is the impact of IoT app development in mobile technology?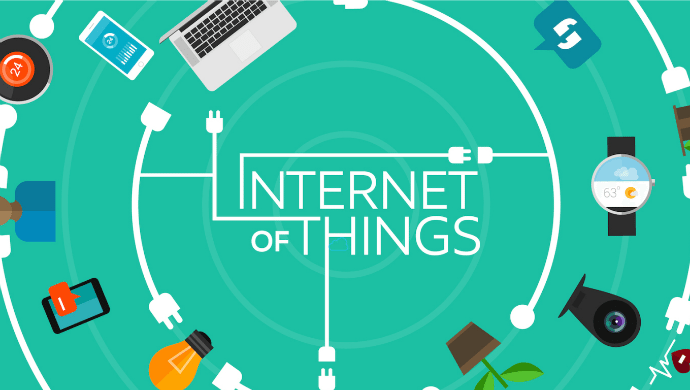 Reduction in human efforts:
The internet of things makes life easier for both the users and app developers. This technology has been able to manage a lot of tasks for the users with so much interactivity of the internet with the devices. Developers can build apps with more flexibility and fewer efforts and they are able to create innovative user-friendly apps.
Empowering creative business ideas:
IoT is helpful in creating new opportunities for different businesses for their app development projects. For example, Uber, connecting people on the move with their cabs and this was not possible without internet of things. This advanced technology has a huge impact on healthcare, retail, manufacturing, infrastructure, transport and mobility.
Shift the focus of apps: Initially, the app development focus was on making the smooth user-friendly interface. Now, that focus is shifted in making the better integration between the smart devices and the app.
Focus on security:
When sensitive user information is passed on different devices over the internet, it might be possible that cybercriminals take advantage and capture the data. Thus, mobile app developer needs to take care of making IoT apps safer and secure so that secured communication can take place.
Modification of apps:
To stay ahead in competition, mobile apps need support to connect multiple devices in the future. An App that will not integrate IoT app development in their app development projects will be at risk. Nowadays, mobile app developers are spending more time in improvising their apps to make them adaptable to the internet of things.
What are the challenges to overcome app development in IoT?
Security:
When millions of devices are connected with each other, there will be a continuous flow of data between devices, networks, and gateways. This increases the chances for cyber threats or hackers. And, this could result in loss of valuable user data. Therefore, the data security must be ensured when implementing IoT app development technology. One can employ specific encryption standards that are efficient, scalable, and affordable.
Hardware compatibility issues:
Various sensors, PLCs are used to capture data. These are connected to the IoT gateways to collect & transmit data to the cloud. Enterprises need to identify the hardware, equipment, and existing legacy machines according to their business goals and outcomes. This could be a critical challenge for IoT implementation. Thus, it is necessary to identify the physical devices and understanding the associated compatibility issues before internet of things implementation.
Deployment challenges:
IoT app development surrounds the wide range of devices, wearables, embedded technologies. There might be possibilities with numerous algorithms and schemes that can possibly create deployment complexities. This can create challenges for applications developers as they have to deal with high capability devices and large network issues.
What are the benefits offered by IoT focused mobile applications?
Convenience:
We use the smartphones more frequently as compared to the other devices. So, a mobile app is more useful when we are looking to manage the IoT network.
Managed from anywhere:
With the help of smart devices, IoT based devices can be controlled easily from anywhere. No need to depend on location, one can manage from anywhere at any time.
Social media integration:
Social media network can be integrated with IoT mobile app development approach. You can easily connect to people across the world.
Update notification:
The mobile apps can give you a real-time update on the IoT network. For example, one can get a notification about switching off the electrical appliances after office hours.
Final words
IoT is a wide spectrum that is in the early stage of growth or development. Connected things may become the future of mobile app development and many businesses could adopt IoT app development services to fetch lucrative outputs. However, the developer needs to understand in-depth the humongous potential of this technology and the specific challenges involved in implementing this technology with mobile apps.