Posted by HTMLPanda
Today, "Hybrid Mobile Application Development" has gained the attention throughout the application development industry. And, simple reason is smartphone. Indeed, smartphones have acquired the new identity due to the different platforms and advanced features. All these changes have enabled application development industries as well as the business enterprises to address for the feasible and effective change in their application development. Hence, they have deployed the Hybrid Mobile Application.
Hybrid mobile application development technique is derived from Web as well as Native app. Web app and Native app are mostly used applications all across the globe. Both have some pros and cons. Owing to which, Hybrid application development has been introduced. That can utilize all the positive aspects of web & native apps.
Developing Hybrid mobile application will surely turn out to be very much beneficial in terms of technical & economical aspects. Although it takes some more time, but will definitely add profit in the business account.
Let's have a look at the benefits of Hybrid Mobile Application development: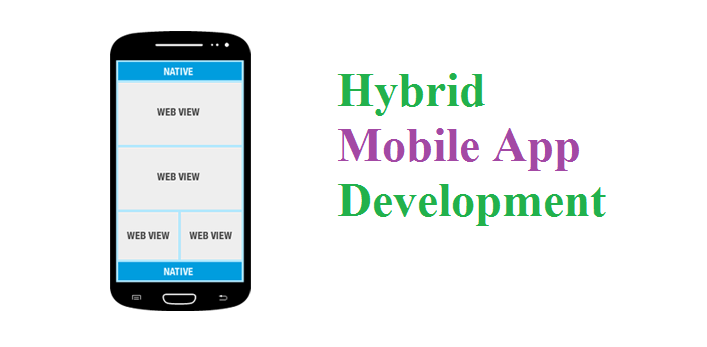 Bestows World-Class Experience: Hybrid Mobile Application development offers rich interactive user theme. That means, user will not face any hassle, while utilizing the application.
Support Cross-platforms Compatibility: Hybrid mobile application development enables that mobile application can smoothly work on every major platform. Hence, users do not need to worry about, whether the application will run on their phones or not.
Takes Less Time: Hybrid mobile application runs on browser and is light-in-weight. Hence, it takes few second during execution.
Engages with Native Features: Hybrid mobile application development are fully fitted to the mobile and can engage with every aspect of smartphone's feature, like, notification, memory, storage, sensors and lots more.
Cost-Effective to Business Enterprises: Hybrid mobile application development is very much cost-effective to the businesses, as it is not required for business to hire developer for coding single type application multiple times for different platforms.
Easy To Customize: Hybrid mobile application is the easy to personalize according to the future needs and hence, saves lot of time for the business.
Conclusion
Hybrid mobile application development is the emerging technique to develop powerful mobile application. It is evaluated that this technique will strongly rule the application development industry all across the globe. Hopefully, you are now aware about the advantages of the Hybrid mobile application development. If you find any confusion with this blog, you can write at the comment section given below.
Posted By: HTMLPanda Team– Contact us for Hybrid Mobile Application Development Service.