Posted by HTMLPanda
One major technological trend that has seen a great expansion globally is the use of mobile devices. The mobile app development market is transforming in the present times. With the assistance taken from a team of dexterous mobile app developers, some leading mobile app development firms look forward to creating highly interactive and user-friendly mobile apps that augment the overall user journey.
Another important thing is a steep rise observed in the number of smartphone users. This figure has exceeded more than 2 billion users. This means an overall rise of around 12.6 percent has been seen in the past few years. This indicates that how rapidly we are moving towards an increasingly advanced mobile future. The ever-rising use of mobile devices has bring forth the requirement for highly coded mobile apps that tend to be user-engaging. HTML5 emerges to be one of the useful technologies for the creation of extremely functional mobile apps in this tech-savvy environment.
HTML5 Mobile App Development: An Overview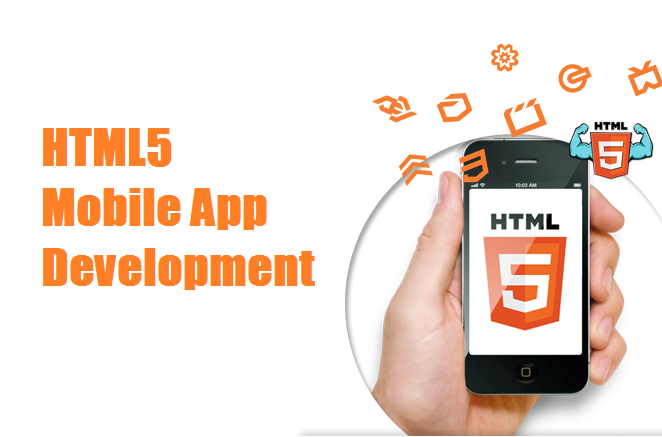 HTML5 is a top-notch mobile app development technology that offers app developers the potential to create mobile apps using a single code base via deploying the application across varied platforms like iOS, Windows, Blackberry and other top browsers like Chrome, Firefox and Explorer.
HTML5 is becoming a favorite pick especially in the current times for meeting the industry's specific needs. It is expected that HTML5 technology is definitely going to be the future of mobile app development process.
The Requirement For An Efficient Mobile App Development Process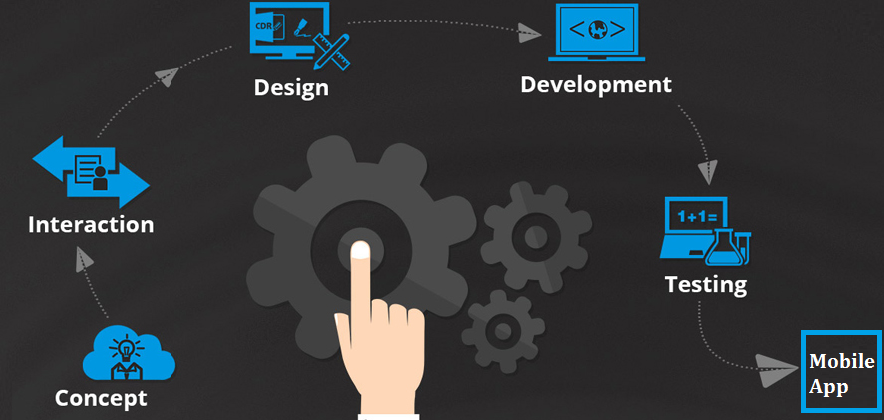 According to a recent study, it has been observed that by the end of 2019, the number of mobile devices and its users are expected to cross 5 billion which presently is 4.61 billion. The need for efficient mobile apps in this age cannot be underestimated. With the growing advanced and modern technologies like Artificial Intelligence (AI), IoT (Internet of Things) and wearable apps, consumers, these days look for mobile apps that come with a lot of interactivity. This makes it vital for mobile app developers to create complex mobile apps that are able to function consistently on multiple devices in a better way.
The growing use of efficient mobile apps across varied niche business enterprises has opened the path for leading mobile app developers to create mobile apps that function uninterruptedly on mobile devices and desktop browsers. These are some reasons that increase the need for the use of HTML5 towards an efficient mobile app development process. This is gaining momentum in the recent times.
How is HTML5 Advantageous?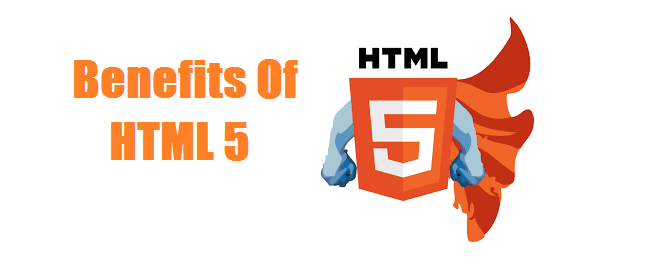 One of the major reasons for using HTML5 for effective mobile app development is that the technology is specifically designed to function across all the multiple-niche platforms and devices. Mobile users can easily download and install the web application like an icon on any device.
HTML5 is the beast for someone who is passionate about elegant, simple and easy to read code. It allows you to write clean and semantic code that easily separates from style and content. It allows developers to code their markup cleaner and keep CSS better organized.
HTML5's <canvas> tag offers a great and mobile-friendly way to create fun and interactive games.
Owing to its overall ease of use, the technology is getting highly appreciated amongst developers. The use of HTML5 in app development aims at neutralizing the overall cost of mobile app development process.
The technology comes with open standard support. This helps the leading app developers to create business-specific mobile apps as per the needs of different platforms, mobile devices, operating system and many other factors.
HTML5 lets developers deliver high rich-quality content. This does not depend on the given device type or the type of operating system. This way, HTML5 has become the most well-known coding techniques for efficient development of native mobile apps.
With HTML5, deployment becomes much easier, the process goes smoother. This means hosting an application is far profitable if your app gets renowned popularity on app store. In the Chrome store, you will find many applications that are HTM5-based and both accessible in mobile and web forms.
Is HTML5 App Development The Future?
YES! HTML5 is the future of mobile app development and will continue to shine in the coming years. It is not going anywhere. There are expectations that an increase number of elements will keep adding and more companies will start to develop their websites using the technology like HTML5. In order to take web development to the next level, HTML5 makes use of media-based elements. Its cleaner coding and other fun features make it a great technology to start with. So, start using it today and make your markup more semantic by adopting this technology. It will allow you to create faster and robust application within a short time span.
For mobile app developers, it is important to ensure the importance of HTML5 towards effective mobile app development. This ensures overall success of businesses in their respective domain. The technology is definitely going to be adopted by multiple enterprises to expand their overall growth and ROI.