Posted by HTMLPanda
Nowadays, mobile application has been governing the most part of business workflow. Every sector has been implementing a trending way of utilizing mobile apps in daily task. Today, in the digital market everyone demands a quick turn around time from development to launch of apps. Titanium app development is an integrated mobile platform that is used by a number of web developers to create various applications for the different fields. It is one of the most popular technologies for getting connected with the mobile development industry. It covers vital positions for agriculture and rural development.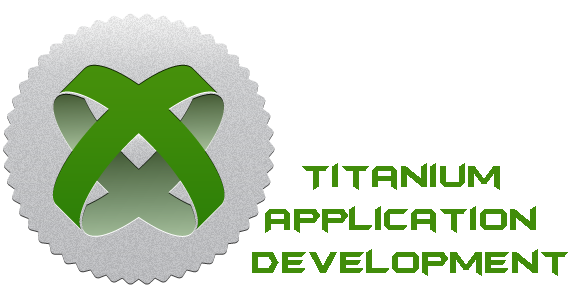 Appcelerator Titanium is a platform to develop applications for mobiles, tablets, smartphones, desktops. It uses web technologies. It is a framework that supports the multiple phone web-based applications and allows developers to apply their skills in order to get some innovative native applications for Android and iPhone.
Titanium app development aims to accomplish and solve all the most common problems by hiding the implementation details. It is simple, well-designed and managed JavaScript application programming interface (API). It's libraries are free for commercial use. Interesting thing is that it is laced with 300 API's.
Appcelerator is a cross-platform toolkit that supports the various platforms such as Windows, MAC OS, Linux, Adobe Flash, Microsoft Silverlight and mobile devices with the help of single application. The JavaScript code of this app is compiled by Titanium API to create a table view. It can control other user interface such as split views. It is easy for Titanium developers as this service can be tested, distributed, analyzed and packaged.
Key Features of Titanium Appcelerator
Supports all JavaScript and AJAX frameworks
Free to use this open source software
Native access for Geo-location, maps and accelerometers
Give support to conventional web technologies
Tremendous support to iPad native features via Titanium tablet SDK
Easy to build native application without any objective C knowledge and skills
Developer-friendly to build mobile apps for iPhone and Android
Navigation bar, menus, dialog boxes and alerts with native UI components
Additional scripting languages support, licensing and media codecs functionality
It provides social, media rich, local, interactive & extensible application as well as supports almost user interface, including table views, native button, switches, tabs, scroll views and many more.
Although Titanium suffers from some issues like user experience, complexity, flexibility limitations, but it still stands at first position for Android and other cross-platform app development. So, make your mind to choose the best technology.