Good email templates can make your marketing, but designing and building an email template can be a very time-intensive process. In this blog, we're sharing some important things that should be considered while designing an attractive email template.
We all want an email that leaves a significant impact on our subscribers and gives us crazy conversions. Email marketing is one of the most popular medium of communications for businesses to build meaningful relations with their customers. However, the biggest obstacle that comes while running an email marketing campaign is acquiring positive leads. There are multiple things to check out for the same right from the email template design to the content it has, size, color, text, and others.
As an email marketer, the sole objective is to acquire opt-in leads, drafting concise email copy, optimize email template design for plain text and HTML. To serve potential clients, it is essential to spread your message in the most interactive ways. Listed below are some to-do tips that you must include as a promotional strategy and acquire an unequaled email design.
Considerable Tips to Strengthen Long-Term Customer Relationships Via Attractive Email Templates
Visually Appealing Email
The human brain is attracted to visuals 60 times quicker than the text. It takes only a few seconds to analyze visuals. Visuals in any form contribute as the most significant asset in a full inbox. When it comes to email marketing, the debate for/against plain text emails and HTML emails continues to rise.
By delivering plain text, business owners might not be able to analyze the open email rate or the campaign result. HTML emails allow you to expose your business in one of the unique yet interactive ways with striking visual content around it. It is crucial to design visually appealing email templates that stick around people. The use of pre-made templates not only saves time but also offers complete flexibility for customization.
Different content blocks come with email templates. These can be removed or substituted with ease. Another exciting feature is its responsive nature that allows you to display a design that works consistently across all devices.
Emphasize on the Layout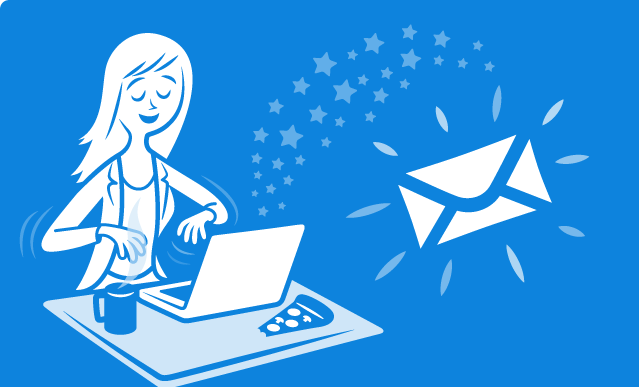 While designing an email template, make sure to arrange it in a way to help viewers show essential things first. Assemble your content from the initial to the end and ensure keeping CTA above the fold. The most accurate size to have opted is 350 pixels-650 pixels in height and width.
Mentioned size is easily accessible to almost all email clients, thereby eliminating the need to scroll below. The content placed above the fold is usually preferred; therefore, keeping CTA along the header must be a priority to ensure subscribers do not miss out on your product/services.
Select Eye-soothing Fonts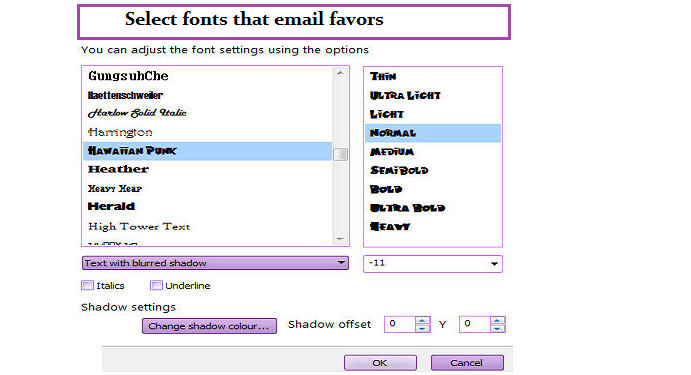 Fonts play a vital role in emails. The right use of font solves many text issues. Thus, when using the font for emails, always put forward such choices that are easily accessible and function across multiple browsers. Using the right font gives assurance of a text that is quick to read and delivered precisely the same way as it was intended or designed for. Select up to 2-3 choices to ensure the overall writing in your email looks consistent.
You may also like to read: Why Use Sketch To HTML For Web Designing: Ins And Outs Explained
Use the Colors that Suit Your Business
Using the right color holds the attention of an email reader. Also, color is a crucial aspect that helps in conveying the right message. To allow the email design, look clean, select such colors that go right with your business profile, and can also grab the mood of readers and go well with your marketing efforts.
Avoid Unnecessary Information
Lengthy and out of context emails are monotonous for readers. In this fast-paced world, everybody wants a precise and concise message. Sending too much information in a single mail might annoy the readers. So try to segregate your content into different pieces or categories. Avoid unrequired details and give them clear headings and subheadings to allow readers to understand your content in a better way.
Final Words
All the mentioned points offer a better understanding of designing an attractive, business-oriented, and functional email newsletter. With all of these tips, it becomes easy to create engaging emails that catch the interests of subscribers Start with one of these tips to make an impact in the long run.
We would love to here your comments & questions about this blog post. Send us your thoughts by completing the contact form.