This Christmas, we are going to treat you with some new Christmas plugins. This blog covers jQuery Christmas plugins that will make your website even more appealing.
Christmas is just around the corner, and we all are busy in some way or other, from decorating lights to memorable parties. Christmas always brings a great delight along with it.
When it comes to website designing, Christmas has something exciting to beautify your online business as well — introducing some of the new jQuery Christmas plugins that can be easily added to your website this festive season to make it triumphant.
Various jQuery Christmas plugins can help you amplify the appeal and aesthetic of your website. All these plugins are readily available and can be used to revamp your website. Greeting your website visitors with these snowfall plugins will not only catch their attention but also acquire increased ROI.
Best Beautiful Snowfall Christmas Plugins
Xmas Snow Globe Animation
Isn't it beautiful to see a stunning Xmas snow globe on a website? Yes, it is. It holds your visitors' attention. This plugin is featured with 3D effects for the design elements. The snow falling gives you a very natural feel. Built with jQuery HTML5 and CSS3, the snow interacts along with the way a user moves a mouse.
Snow-3D Christmas jQuery Plugins
Snow 3D is a premium multi-purpose jQuery library meant for designing an eye-captivating store. This plugin embellishes your web pages with unique, smart Christmas snowflakes. Owing to the 3D effect, this plugin makes your web pages exciting and responsive for smooth functioning across multiple devices.
Snowstorm
Snowstorm is a secure JavaScript-driven snow falling software available free of cost. It can be implemented efficiently on the website. All you need is a single JS file; however, there is no use of images.
jQuery Snow Falling Plugin
Built with HTML5 and CSS, jQuery snow falling plugin beautifies your website with the falling snow. The extension works with custom snowflakes falling from the top, and it automatically auto fades on reaching the bottom.
Uppy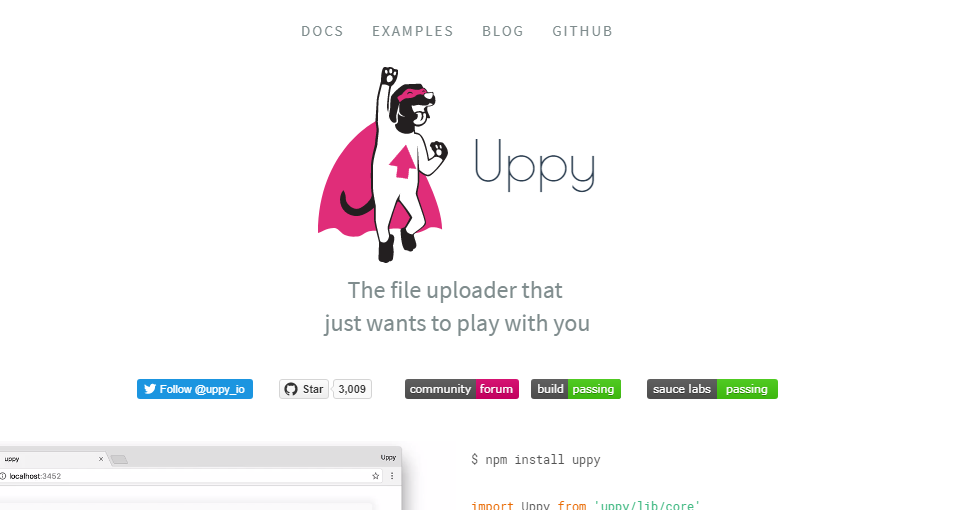 Functions like a modular file uploader for smooth and seamless integration with any framework. The plugin fetches files locally and from remote places such as Dropbox, Google Drive, Instagram, local disk, cameras and then uploads it back to the final destination in a quick and easy to use way.
Xmas Tree Generator
With the help of this JS coding, it becomes simple to generate a stunning and alluring Xmas tree that is randomly sized with the lights placed at random places. Putting this on your website grabs millions of customers on Christmas days.
You may also like to read: HTMLPanda Listed in Clutch Top 1000 B2B Companies 2019
jQuery Plugin for Random Snow Falling Effect
It is a lightweight plugin featuring a parallax effect. The plugin generates random falling snowflakes to match the theme of this festive season. Being easy to use, this plugin gives the feel of the winter and Christmas season to your visitors during these festive holidays.
Wrapping Up
Here is the list of our best hand-picked jQuery Christmas plugins. With their use, you can revamp the appeal and functionality of your website and also allure the potential customers to visit your website this festive season.
We would love to here your comments & questions about this blog post. Send us your thoughts by completing the contact form.