Posted by HTMLPanda
One of the most prominent techniques of developing interactive and dynamic websites, PSD to HTML Conversion service has transformed the website development approach. This favored method of conversion allows developers to design websites with robust functionality. Out of so many other conversions, PSD to HTML is one that offers the cutting-edge advantages. The process involves converting PSD designs into functional HTML tags. This results into static PSD slices converted into dynamic web pages. HTML elements, which form the important building blocks of web pages, result into web pages that look completely professional and user-centered. Some of the most acclaimed benefits of using this method are clean and semantic coding websites, pixel-perfect conversion, W3C validated websites, cross-browser compatibility, and so on.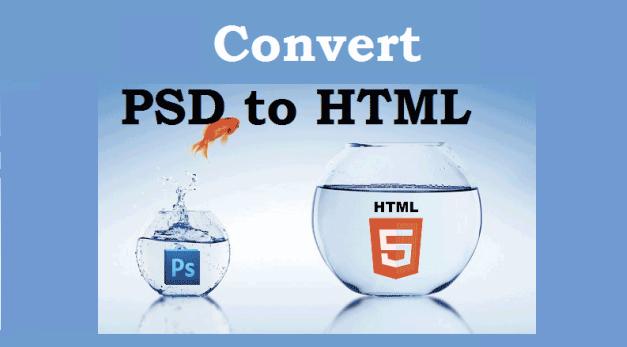 While taking help from PSD to HTML conversion service providers, site owners should not miss out on some important elements being incorporated in their websites. Listed below is a quick overview of PSD to HTML conversion service-
The quality of web design is an important factor. The use of Pixel-Perfect designs offers a blur-free image which is one of the most important requirements to fulfill when designing a website with eye-appealing features. The crystal-clear view of a website makes it even more engaging and user-friendly. Therefore, before availing PSD to HTML conversion service, ensure that your provider is capable of incorporating pixel-perfect designs to add an element of appeal.
Asking for incorporating features of responsiveness ensures an increased visibility. Designing a website that is easily accessible across all screen sizes, be it a desktop, laptop or tablet, enhances its chances of getting more and more clicks The ideal width that should be considered for designing responsive websites is 1024px for desktop, 320px for mobile devices, 768px for a tablet.
The importance of W3C verification for any web page or website is extremely important as it analyzes HTML and XHTML documents properly for well-structured markups. Doing the same also counts for site usability and browser compatibility. Thus, you should definitely ask for W3C validated coding for better web visibility and quick loading websites.
Bootstrap is a front-end based responsive development framework which helps in designing powerful yet sleek applications. The flexibility offered by this framework simplifies coding, thereby creating websites which accommodate extremely well to the screen size of any device.
In a Nutshell-
With the above-mentioned benefits, PSD to HTML conversion brings along a wide array of functionalities which site owners would love adding to their website. Therefore, before hiring any development agency, you need to jot down all your specifications. Doing so will help HTML developers know your requirements in the best ways, hence providing benefits as expected. The addition of the aforesaid features will permit you to offer an ultimate browsing experience to your visitors.