Mobile devices have changed how businesses function nowadays, companies have started adopting the mobile-first approach seeing the rapid rise in mobile usage. In this blog post we'll discuss top tips to optimize email templates for mobile devices.
As all marketers know that email marketing is a crucial aspect of marketing, and doing it with keeping a view in the targeted audience in mind is essential. This makes mobile email optimization vital for businesses to achieve their desired goals.
However, every time you send an email, you want that a massive portion of your readers opens and read the message and this digital era, people love handy things; thus mobile email optimization comes into play. A few years ago, the optimization of marketing emails for different mobile devices was not considered as a crucial aspect.
But now, with the rapid growth of the mobile sector and increased attachment of people with their mobile devices, portable email optimization has become essential and one of the best practices for businesses. So, if you want an email marketing campaign that will work for your business, you should design, write, and deliver your emails by keeping in mind the mobile-first approach.
Why is Mobile Email Optimization Considered Essential for Businesses?
As per the recent stats, 61% of users open emails on their mobile devices, and 31% report that a smartphone is their primary device to click through and purchase. And the number is expected to rise rapidly. Therefore, increasing engagement and customer acquisition demand mobile-friendly email marketing. By adding mobile email marketing, digital marketers can improve their reach and visibility to the broader audience that enables them to engage and convert more leads for their business.
Most Common Tricks For Mobile Email Optimization
Mobile email optimization is not as easy as it sounds. Though, it requires some considerable tricks to keep in view as per the latest trends (that keep on changing with time). Thus, we are presenting you with the most common tips and tricks for mobile email optimization to keep in mind.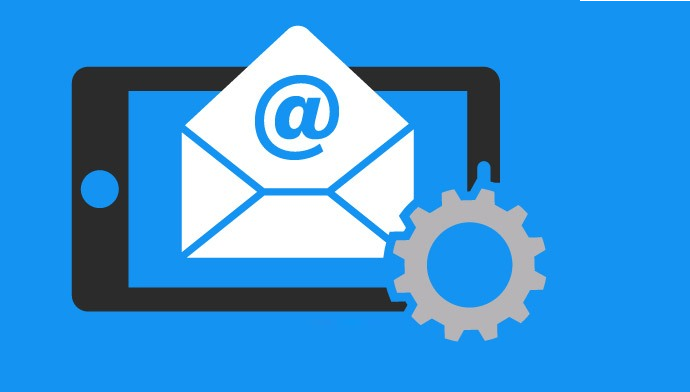 Captivating and Related Subject Line
The studies show that 47% of email recipients open an email based on the subject line. At the same time, 69% of email recipients report email as spam based on the subject line only. That is why you need a captivating as well as the relatable subject line.
Relevant and Informative Content
Content is considered as the base of anything. If your email is out of context and missing proper content that your readers are not finding worthy enough, then you will lose a considerable portion of your readers solely based on the content itself.
Single Column Layout
Single column email templates look great on every device and support to skim reading better than other formats. Thus, the requirement for a unique column layout arises to enhance readability.
Call to Actions (CTAs)
The CTAs are vital for the success of marketers because they provide a clear and straightforward direction to readers on the next steps. Thus, readers find this feature in emails engaging and well-structured as well.
Mobile-Friendly Fonts
Fonts have the potential to hold the readers' attention, and if the fonts are appearing hard to read to readers, then readers might not spend time on your emails. Thus having mobile-friendly fonts for emails can work wonders in your email marketing campaign.
Well-optimized Images
It is essential to include well-optimized images for your emails to make them open on any device. As a marketer, you must know how many photos to use in an email; however, it may vary based on the situation.
Essential Tips to Create Mobile-Friendly Emails
Keep it Simple and Intriguing
The clear and concise formation is crucial for all emails, especially when we consider mobile versions which have small screen size. Keep the layout simple with considerable negative space so that readers can easily differentiate the content. For example, use a single column template, which will make you content much more flexible for all screen sizes. Make sure that the width never exceeds more than 600 pixels; otherwise, your message will not display correctly.
You would also like to read: Improve Conversion Rate With Meaningful App Design Strategies
Add Value to Content
Users hardly take a few seconds to check email, so it should be to the point along with specific words and spacing. Figure out the overall content of your email and remove the irrelevant links, images, and copy to make it more approachable. Use the essential words in the subject line or beginning lines of your message. Highlight them using various font styles that will help you to get readers' attention to the vital part of the email.
Single Column Template
Multiple columns template with a mobile device screen is complex to navigate and might be confusing. On the other hand, individual columns make you email uncomplicated and compatible across different devices. It can also simplify your design and effectively highlight your essential content. The one-column layout supports larger text size and taps able buttons.
Keep the Subject Line Precise
Most sources recommend 30 characters subject line for mobile email. Please make the subject line of an email short and compelling to convince users to open it. Thus, it is essential to optimize your email subject lines for mobile devices to achieve more conversions. Usually, the subject line is formatted with darker and heavier text to make it specific, among other details in the email.
Use Clear CTAs
Multiple CTAs can make things more complicated on mobile devices. Convey your message to readers and make it easy for them to understand it. Put a clear call to action near the top of your email using large tappable buttons to enhance the best user experience. Make sure it should be minimum with a size of 44*44pz and easily visible and clickable. So, if you want to engage users with your brand through mobile devices, then make buttons and links large enough for people to click without any hassle.
Image Optimization
Only consider images that are important for your email and smaller size images that reduce load time and bandwidth. One can use responsive-coding techniques so that smaller pictures can be loaded quickly on mobile devices. To fully optimize your mobile email, reduce the file size and the size of pictures with that particular email.
Final words
Today more and more people are viewing the email on mobile devices as the usage of mobile is growing every day. To achieve more leads and conversions for your business, it is time to get ready for mobile email optimization. The tricks mentioned above can be useful for a successful email marketing campaign to make mobile-friendly emails.
We would love to here your comments & questions about this blog post. Send us your thoughts by completing the contact form.