PSD to HTML conversion is the best web development technique that provides you amazing features and benefits to make a highly flexible, dynamic, visually appealing and user-friendly website. In this blog, we'll discuss the best features that keep your site refreshed.
If you have crafted a breathtaking design in Photoshop and plan to shape it to reflect your brand's essence meticulously, this post will surely be for you. With PSD to HTML conversion, it is possible to transform the created design into an engaging and dynamic web solution.
This remarkable process takes your design and breathes life into it. This ensures every pixel is faithfully translated into a fully functional web solution. No matter which browser your site visitors prefer, with this conversion process, your site will shine with cross-browser compatibility features.
The various significant benefits of PSD to HTML conversion can help your business sustain a good position over the web. Streamlining the HTML code makes your site a speed demon, allowing visitors to delve into your content without delay. This seamless performance will keep them engaged and eager to explore.
So, if you are ready to embark on your website development journey using the design-to-code technique, look no further than hiring a PSD to HTML conversion company. Their expertise can help you streamline your HTML code and optimize your website performance. 
Now, let's see the various features of PSD to HTML conversion that can help you create a refreshed and engaging web solution.
Advantages of Converting PSD to HTML for Rejuvenated Websites
Loading speed is one of the essential components when it comes to client satisfaction in front-end development. Thus, by eliminating unnecessary coding, PSD to HTML conversion allows loading up your website with increased functionality and accessibility. 
The fewer the use of codes, the more the presentation pattern and loading speed are enhanced. Here are some ways in which the conversion process can help you optimize your site's code and loading times –
Efficient code structure

Image optimization

Minification and compression

Eliminating unnecessary plugins and scripts
Employing these techniques can significantly improve your site's loading speed. Quicker loading times not only enhance the user experience but also contribute to better search engine rankings and higher conversion rates.
Increased Web Traffic
All the website has a desire for excellent visibility. Converting PSD to HTML allows your website to attain maximum visibility on search engines. This affects the ranking of your website and improves traffic in all proportions. 
This conversion process can contribute to increased web traffic in several ways –
Improved search engine optimization (SEO)

Faster page load speed

Responsive design for mobile users

Enhanced user experience

Cross-browser compatibility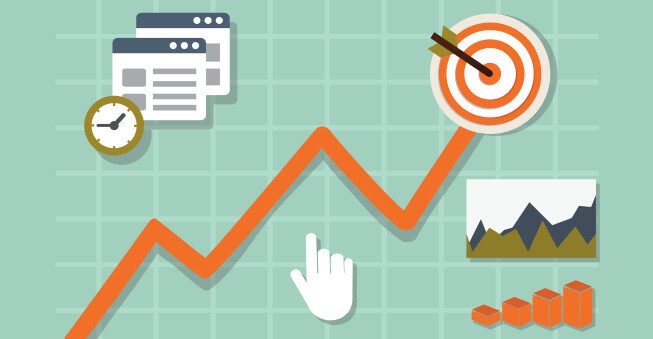 Overall, PSD to HTML conversion can be a valuable tool for increasing web traffic. By optimizing your website for search engines, making it responsive, and improving the user experience, you can attract more visitors and boost your website's visibility.
Semantic Coding
The semantic coding techniques implemented during the conversion process allow a site to be search engine friendly. Using semantic and search engine-friendly codes enable the website to get crawled easily and takes the site to higher rankings.
Semantic coding techniques are helpful in PSD to HTML conversion process in many ways –
They make the code more readable and maintainable

They improve the site's accessibility

Helpful in enhancing the website's SEO

Such techniques also improve readability and maintainability
Also, some of the best practices that a PSD to HTML conversion service provider usually follows for semantic coding are given below –
Make use of semantic tags –

Using semantic tags to label elements in your HTML code will make it more readable and maintainable.
Use descriptive attributes –

Following this will provide more information about the elements in your HTML code. It helps to make the code SEO-friendly and accessible.
Use consistent coding styles –

Use consistent coding styles throughout your HTML code. This will make the code easier to read and understand.
Test your code –

Test your code to ensure it works properly. This will help you identify any errors in your code.
Multiple Browser Support
Another advantage of converting PSD to HTML is to make the content of websites accessible on different browsers like Chrome, Firefox, Opera, etc. These web pages immediately launch on the screen without consuming much time. Thus, the site becomes more user-friendly and easily accessible.
During the conversion process, there are a few things that can be done to ensure cross-browser support, given as follows –
Use semantic markup –

 Semantic markup uses HTML tags to describe the meaning of the content on a web page. This makes it easier for browsers to render the page correctly, regardless of their settings.
Use CSS3 –

CSS3 offers many features that can be used to improve cross-browser compatibility. It lets you use gradients and animations that different browsers can render differently.
Use a consistent coding style –

This will make it easier for you to maintain your code and for other developers to understand it.
Test it in multiple browsers –

It is essential to test your HTML code in various browsers to ensure it renders correctly in all of them. There are a number of online tools, like BrowserStack and Cross Browser Testing that you can use for this purpose.
On-Page SEO Flexibility
We all know the importance of SEO in the search engine ranking. Thus, strong SEO drastically improves the ranking of your website. However, the PSD to HTML conversion process makes it possible to manipulate your web pages flexibly without any complications.
Let's see the things that make this conversion helpful in on-page SEO flexibility –
Control the page title and meta descriptions

Use keywords throughout the page

Create custom layouts and designs

Optimize images for search engines
Also, here are some additional tips that can help you improve your website's on-page SEO – 
Write clear and concise content

Use internal links

Keeping your website up-to-date
Low-Cost and Time-Saving
Though converting Photoshop design into HTML is a tedious process but is less time-consuming than others. 
When you hire a reliable conversion service provider, their team of experts provides the best services in a short period. 
So, investing in PSD to HTML conversion services is an excellent option if you want to save time and money. By using a professional service, you can be sure that your website will be converted accurately and on time.
Enhanced User Experience
Websites that are attractive and offer a remarkable user experience are the ones that capture most of the visitors' attention. Therefore, designing a unique, interactive, and user-friendly website that enhances traffic and increases sales conversion is necessary.
This conversion process enhances the user experience in a number of ways that are –
Faster loading times

Better compatibility

More interactive features

Better SEO

Increasing scalability, security, and accessibility
Conclusion:
As a wrap-up, we want to say that with various business benefits of PSD to HTML conversion, this service enhances the efficiency of a website. It provides immense flexibility and control to the presentation.
However, it is always a better idea to hire a professional firm to get the most reliable results.
We would love to hear your comments & questions about this blog post. Send us your thoughts by completing the contact form.
---
What is PSD to HTML conversion?
---
What is the best way to convert PSD to HTML?
---
Is PSD to HTML conversion helpful in developing responsive websites?
---
Is it required to take technical expertise to utilize PSD to HTML conversion features?
---
How does PSD to HTML conversion impact search engine optimization (SEO)?